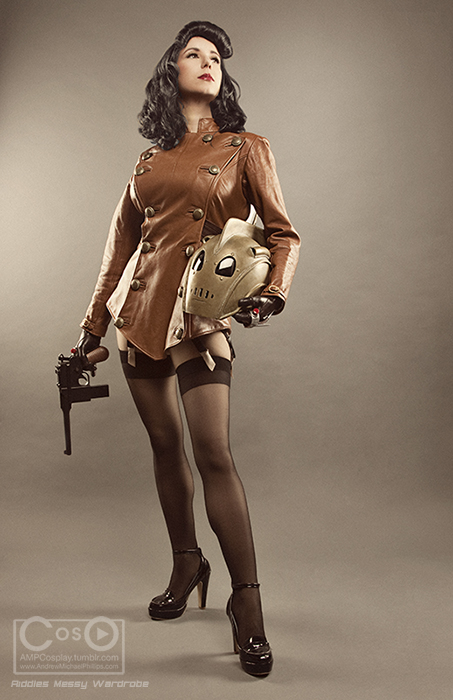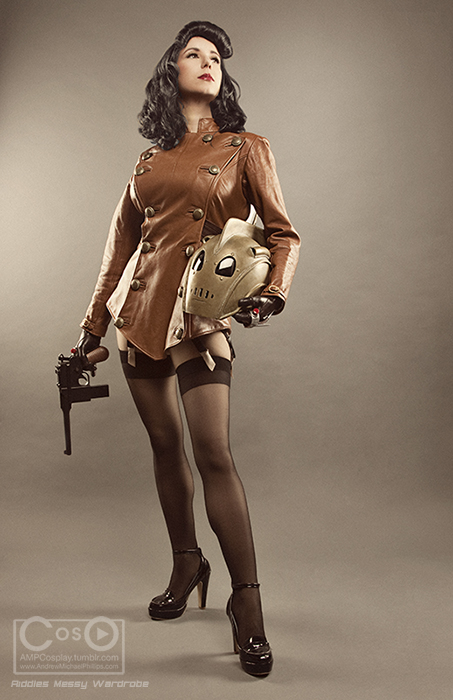 Watch
Photo by Dru Phillips
(andrewmichaelphillips.com/)
Makeup by Thomas Gaddis
Hair by Jaiden Gabbana
Cosplayer Me Http://www.acebook.com/riddlesmessywardrobe
Costume : Me Http://www.acebook.com/riddlesmessywardrobe & SMP Designs
Based off the drawing by Darwyn Cooke
Most importantly... Dave Stevens.
Who created the Rocketeer.
I know some of you thought this might be my original take on the rocketeer, it is not. This version was based on a story which was written and drawn by Darwyn Cooke for a published tribute of Rocketeer Stories by IDW.
I always wanted to cosplay from the Rocketeer and when I saw this I thought it was a clever take on the main characters and something I could do. Plus I would look silly in Cliffs Johdpurs.

. Everything on this costume is custom, even down to the buttons. There is easily over 100+ hours of work in this this costume. The rocket pack is based on the comic version not the movie version.
If you love the movie, make sure to check out the original comic its based on by Dave Stevens. It's Just Amazing.
Excited to announce, I will be selling this Planet Comic con EXCLUSIVE limited Rocketeer print with Proceeds going to Hairy Cell Leukemia. This Print will be limited to 50, beautiful 11x17 glossy photo print, all signed and numbered for $15.
For those of you who aren't going to be at the convention, the Rocketeer prints that don't sell will be available online and when they are sold, out they are gone!
I will be at the booth 1009 throughout the weekend, mostly on Saturday and Sunday! Hope to see you there!