The Eclipse switch button arrived today.

Made me write this journal twice because when trying to post this from Old DA, new DA switched back on by itself and ate the journal

. (It's alive! It's alive!)
What can I say...
Ranting will never work. Never. Being emotional or angry doesn't work either. But being constructive at a moment where most things seem to be set in concrete seems a bit futile.
Still I'll try as never shot is always a miss.

I don't know about mobile. I don't do mobile (or as less as I can get away with). So I can only comment on the desktop as that is the place where I work, create and watch what others

do. And in my opinion the current DA Eclipse design is in part a case study of bad desktop design (sorry).
Let's compare one page, my profile page from the old site with the new.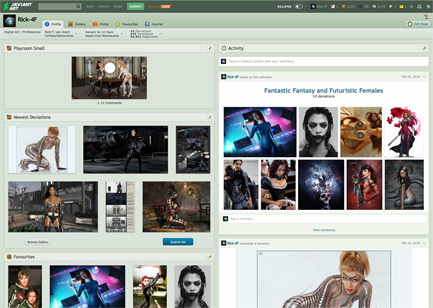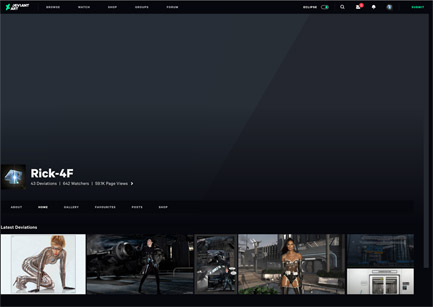 On the left we've got 5 blocks largely but instantly in the viewers sight. Clean, flashy immediately identifiable, lots to see here and lots to click. On the right we only got 2 blocks of which one is a HUMONGOUS banner(space) (1800 x 800!!). The rest that's visible on the left is on the right hidden below the fold. Just because of the huge space wasted for a largely
static
top banner.
Also because of this some important! buttons now float halfway on my screen. (?)
Now consider sizing that banner down. Like way down, you may end up with something like this: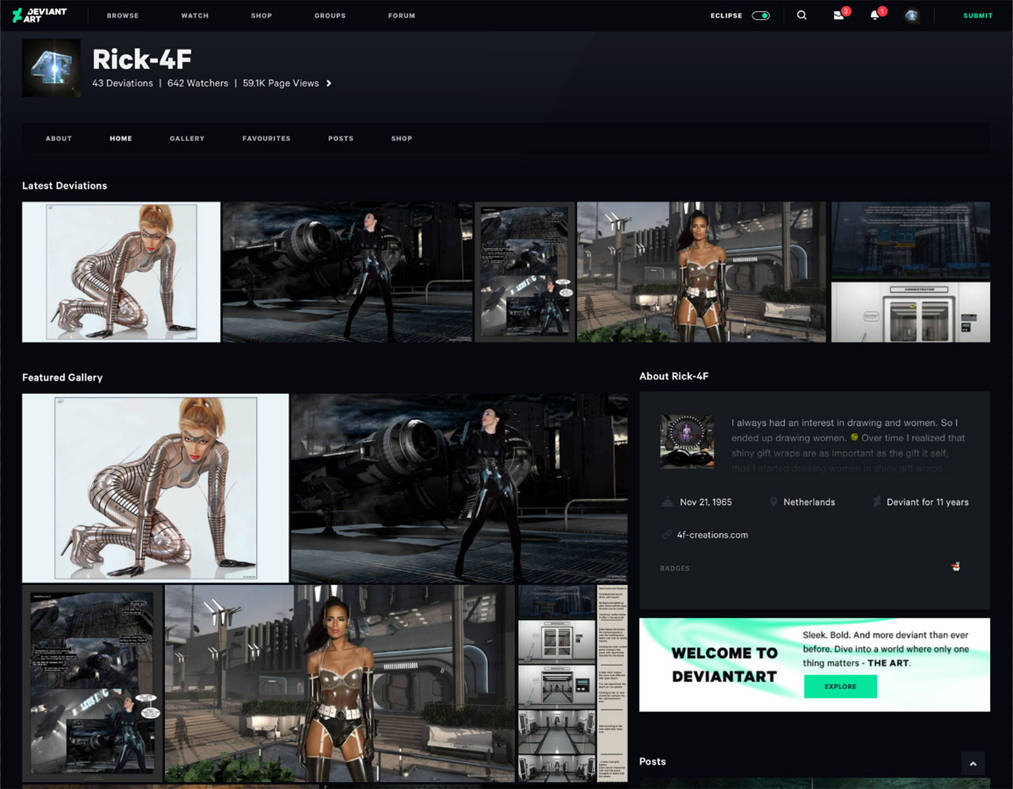 Suddenly the things that matter (the art) comes back to play (largely) its mayor role again. And it will change when you/I create and upload more and the static top banner no longer takes the lead role here. Another plus is that we have a variety of items at first glance. Not so much as in the old situation but it's a lot better then with that HUGE static banner taking up 50% of the screen space. (Think of a news paper front cover with lots of news items or just one thing: AJAX WINS!

)
On top of that we now have all the important buttons gathered at the top. Which is, I thought, basic UI web design?
The next problem is contrast. White screams here in your face like a bright lit television screen in a dark room does. Anything bright takes up all the attention and anything dark drowns in the background because there is too little contrast between the dark background and the dark artwork.
So what if the dark background turns a bit brighter? You may end up with something like this:
Ok, my dark blue-grey is perhaps a bit too bright but it's so to drive my point, we now got tranquility on the eyes. All the different items on screen break lose from the background. They all, more or less gain the same visual "weight". I can be wrong but for me this is a lot easier on the eye and comes over less cluttered then with Eclipses current dark background.
(I'm not going over the white one because that created an instant "close now, I'm blind"

reaction. Like I was one of those furry Mogwai's. (Bright light! Bright light!)
But now a new problem rears its ugly head, the vertical spacing between the individual blocks is much too large. That didn't show when all was dark but now...
I could 'shop' a solution together for that too

if it was my job to do so but it isn't. So I leave that up to the readers imagination.

I just hope, really hope, that we can look forward to some big adjustments before Eclipse goes live. Because at this very moment I feel it's anything but desktop ready. And I fear that for some this design will become a deal breaker.