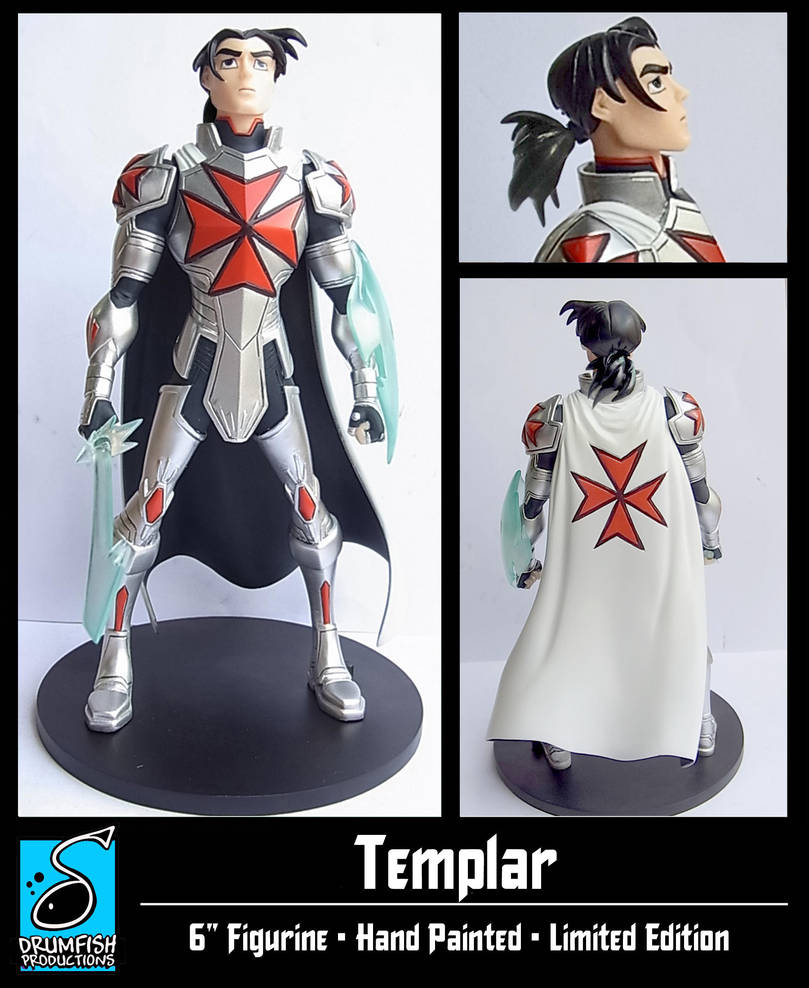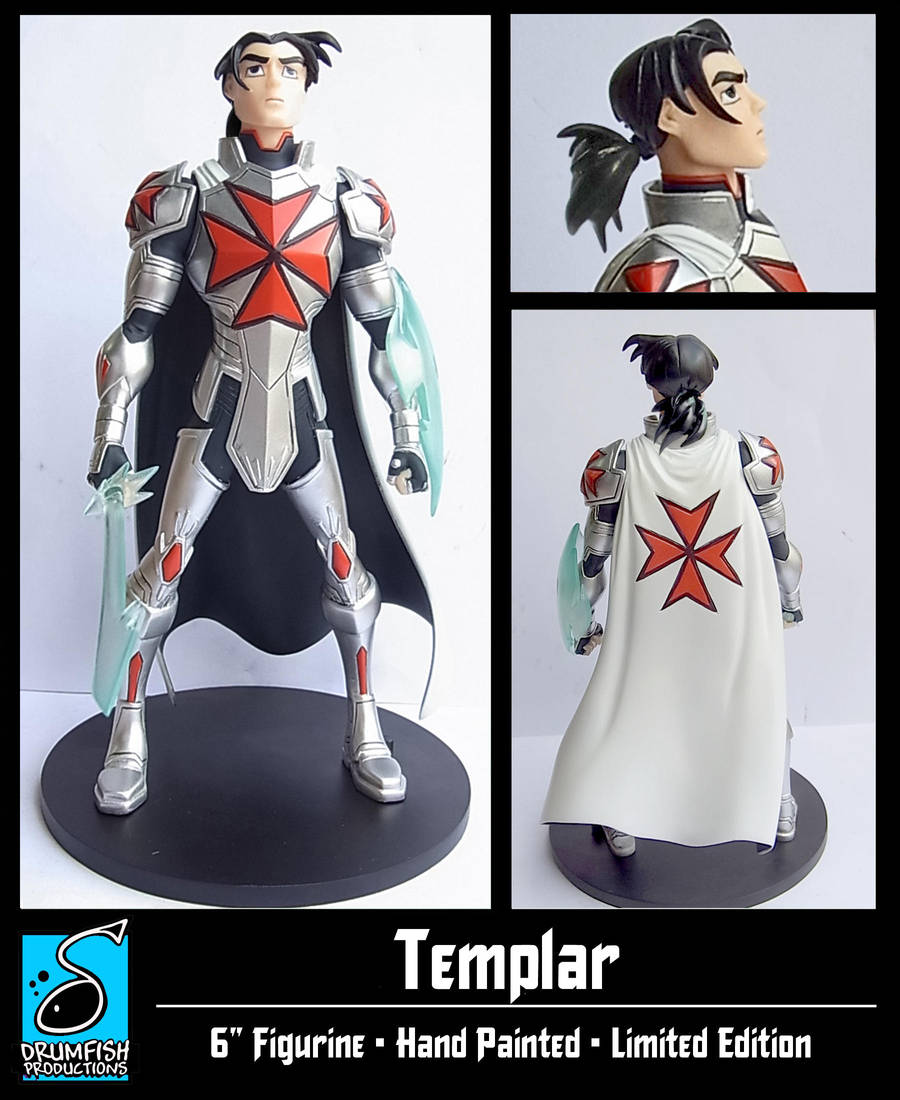 Watch
Here is the final version of Templar from

second set of figurines that we are releasing. Templar is from our series, SENTINELS and was designed by Luciano Vecchio

.
The figure stands 6" high and is hand painted. It comes with a stand, which has the company logo and character name on the bottom of the stand. This is a very limited edition figurine and anyone interested in buying Templar (or any of our other figurines, Alanis Munroe, Firebomb and Samanya) please contact us on here asap.
The price of each is $40.
Templar and Sentinels © Drumfish Productions

Reply

Thank you! We are very proud and happy with the way these figurines came out!
Reply

Pretty sweet, man. Shame I can't get one, but it feels so true to the comic. Great job.
Reply

Thanks! I'm glad you like him.

Sorry to hear you cant get one. Maybe that will change and you'll be able to at some point though.
Reply

I take one and could I pick it up at the NYCC ?

Reply