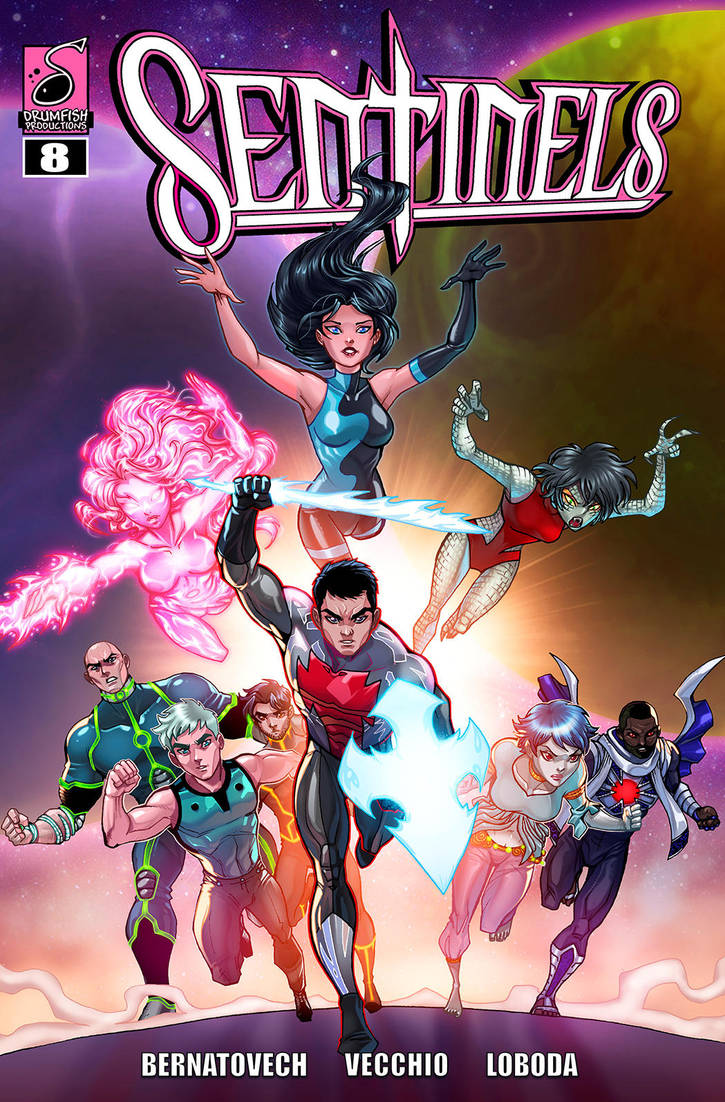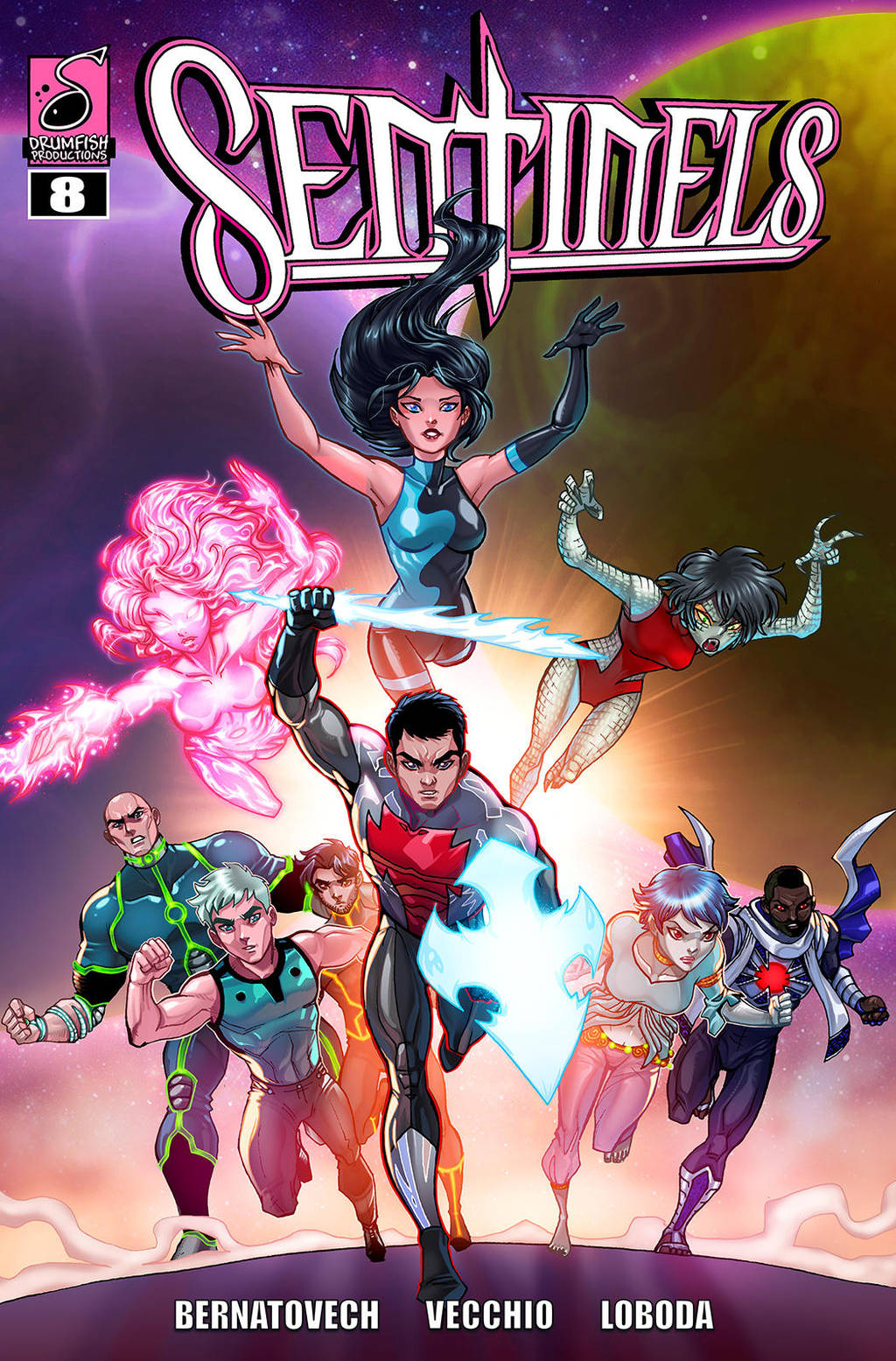 Watch
I'm very happy to share the cover for the 8th issue of the re-visioned and colorized version of SENTINELS! This is the final chapter of what was origianlly published in the first graphic novel but with updated art and text and now in color! Brought to you by

Rich Bernatovech (writer),

Luciano Vecchio (artist) and

Ihor Loboda (colorist)! This amazing cover was done in homage to George Perez and his classic cover of New Teen Titans #1. Cover by Luciano Vecchio and Ihor Loboda!
SENTINELS (c) Drumfish Productions

It'd be great to see The Sentinels adapted in live or animated form. Will you be collecting these in graphic novel format?
Reply

I would totally love to see that! And honestly, we had a few studios contact us over the years who were interested in the series. In the long run, all of them came to the conclusion that the series was too epic and too many characters. Still, one day maybe it will happen.

As far as collecting them into graphic novel format, I assume that you mean the colorized versions since the originals were only released as graphic novels. We would love to release the colorized issues as a trade, but we don't have plans for it at the moment. I'd actually love to do a limited edition hardcover collection of the colorized books.

Reply

Yes. I was referring to the color issues. The scope is very grand, but played out over multiple seasons (or films), would be a doable format. However, I understand the apprehension...disappointing as it may be.
Reply

love the looks.

Reply

Reply

Definitely a jump up from the original style, but very Gripping

Always amazing to see how far you guys have come along from where you started

Gotta get my hands on some of these new copies whenever I may get the chance.
Reply

Thanks! We're working hard to always better ourselves.

I hope you get a chance to check out the digital versions sometime!
Reply

Reply

Reply