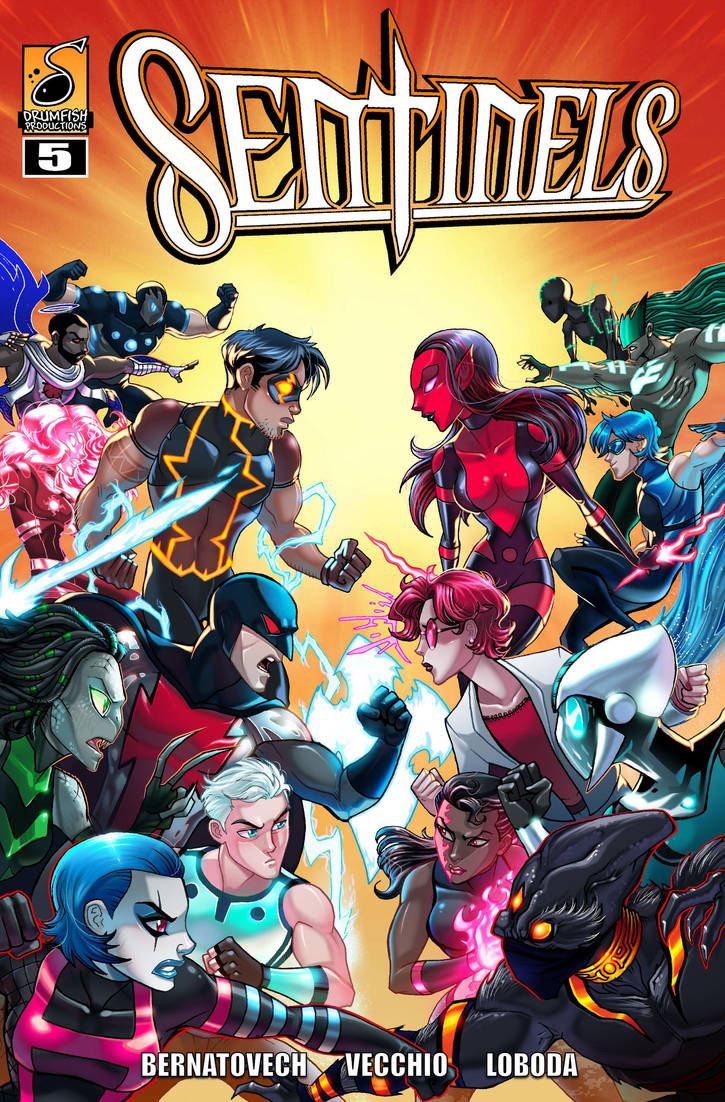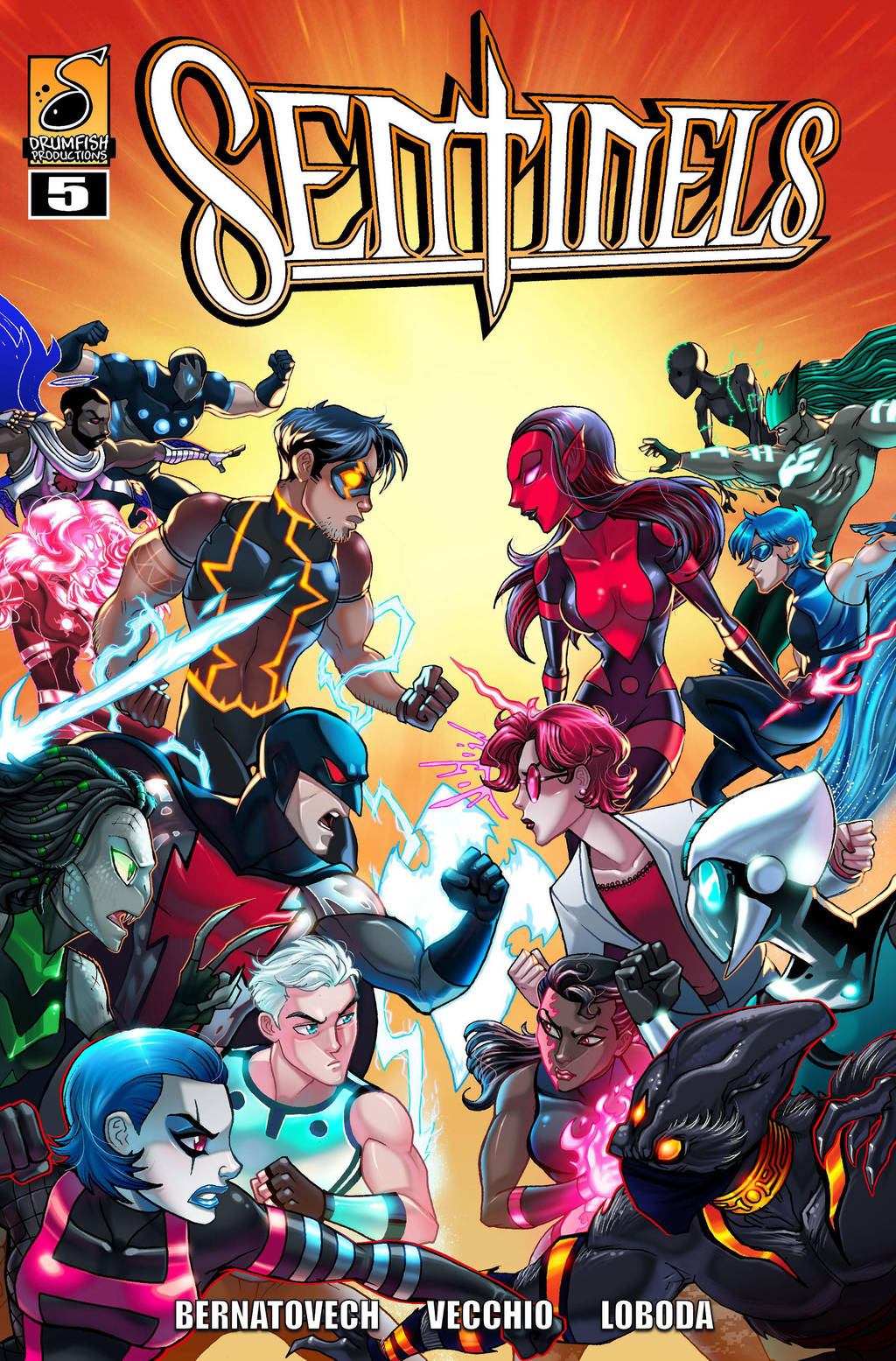 Watch
WOW!! It's been over a month since I posted on the blog here and I apologize for that! I have to admit that I went into complete burnout from all the conventions in September and October that I took a much needed break. NYCC was the last show we did and it was AMAZING!!! I hope to share some of the possible opportunities that were created there for us soon. But, in the meanwhile, we're very proud to show the cover for issue for issue #5 of the re-visioned and colorized version of SENTINELS! The issue is what was originally chapter 5 of the first SENTINELS trade (Book 1: Footstep) with some new art and text by Luciano Vecchio

and I.
And starting with this issue, we're very excited to announce that the extremely talented, Ihor Loboda

, will be the colorist on the SENTINELS re-releases! You can see just from this new cover that Ihor brings an entirely new energy and look to the SENTINELS! We can't wait for everyone to see it. Prepare to be amazed! In the coming weeks, we will be posting some comparison pages for the issue and will post a link when it's available on Comixology!
This amazing cover is homage to George Perez's original JLA vs Avengers promo art. Here you see the Sentinels vs ORDER by Luciano and Ihor!
And give Ihor a BIG welcome to the Drumfish team!
Cover art by Luciano Vecchio (pencil and inks) and colors by Ihor Loboda .
Sentinels (c) Drumfish Productions

Great cover.Who is the red-skinned girl? I'd love to draw her.
Reply

Luciano and Ihor did an amazing job on this cover! I love it too!
The green lady is Serpenta, she's a member of the Sentinels team. You can learn more about her on our website under the Sentinels character section here: www.drumfishproductions.com
Reply

Very awesome to see another cover for the re-releases for this series from you guys. And Ihor's work as the new colorist is positively riveting

Gotta say, I'm astounded by how much this series has managed to grow over the years, but I can certainly say that I've loved every bit of what you guys have had to offer, and all other projects to come. Drumfish still remains one of my favorite indie companies to this day

Reply

Thanks for the kind words! I'm very glad you enjoy all our work and appreciate all of your support.

Ihor is an amazing talent and has given the re-visioned and colorized version of Sentinels a real unique look! I can't wait for people to see more of his work on it and issue #5!
Reply

Reply