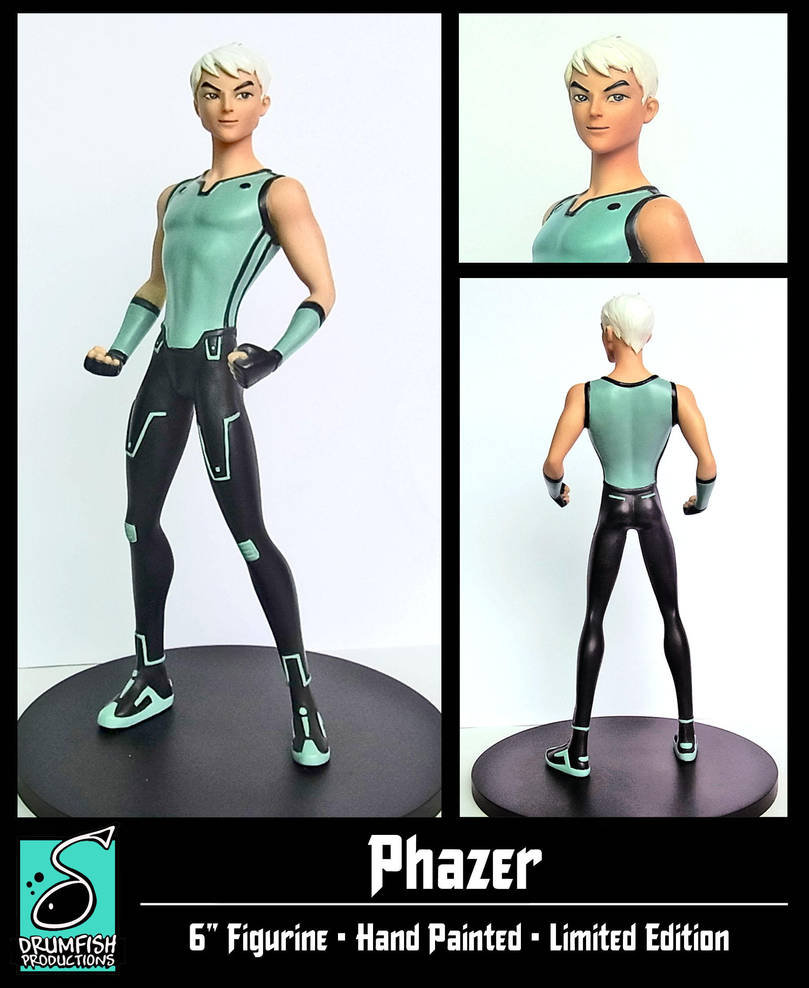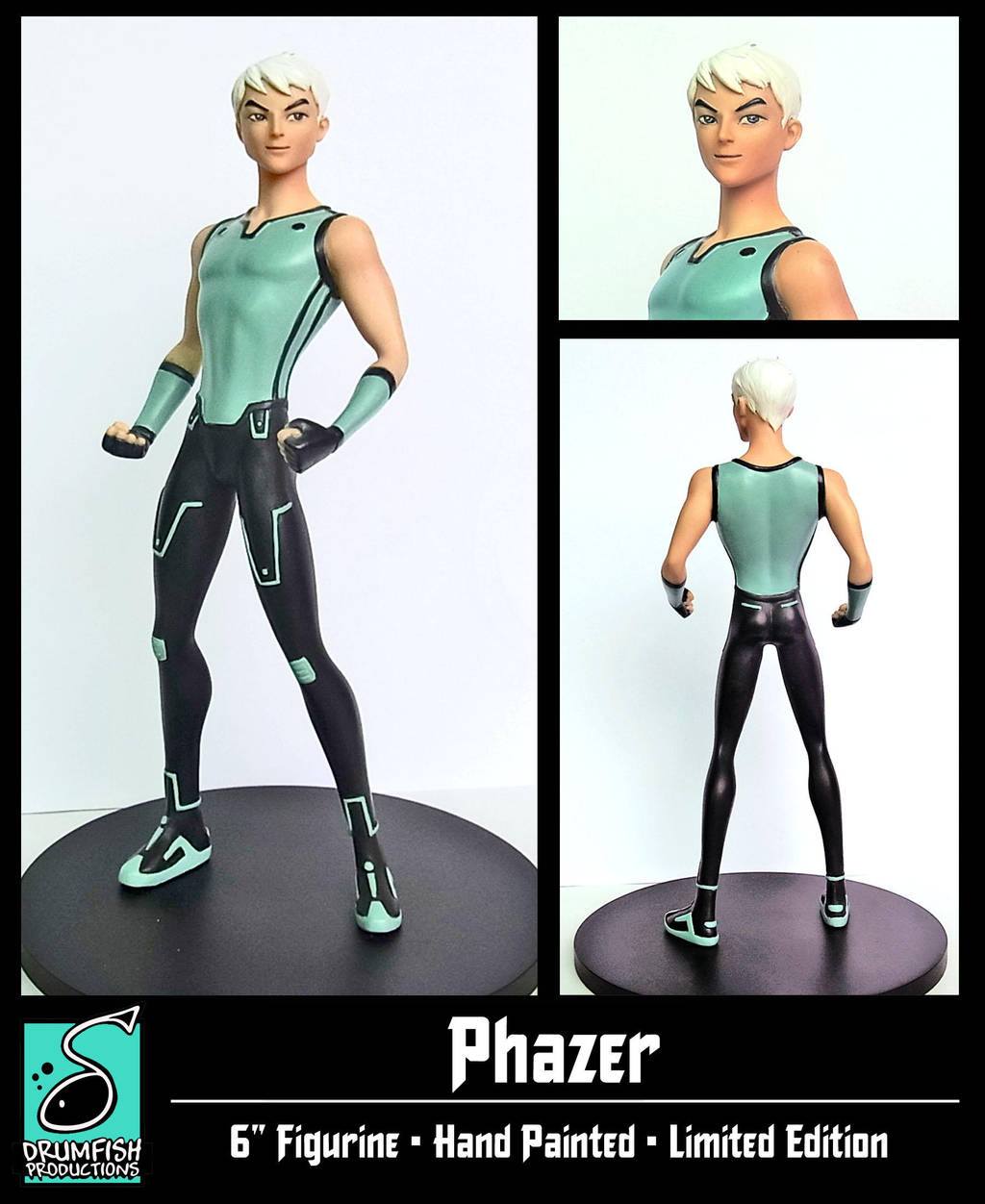 Watch
Here is the painted version for our Phazer figurine that will be out this summer. Designed by SENTINELS artist, Luciano Vecchio

, Phazer is the same size and style as all of the other figurines we've done and will stand proudly with the other SENTINELS. Phazer is also the same price as the previous figurines at $40 and is a very limited run. If interested in purchasing him or any of the other figurines, just note us and we'll get back to you asap on details!
*******************UPDATE!!!!!!!!!!!!!!****************
We've updated the image here for our Phazer figurine. They fixed his face a bit for us. He now looks happy rather than serious as he did previously. This is more like the character is known to be.



Phazer (c) Drumfish Productions

Reply

Reply

Reply

Nice Statue! I'd buy one, if I had $40. But unfortunately I don't!

Reply