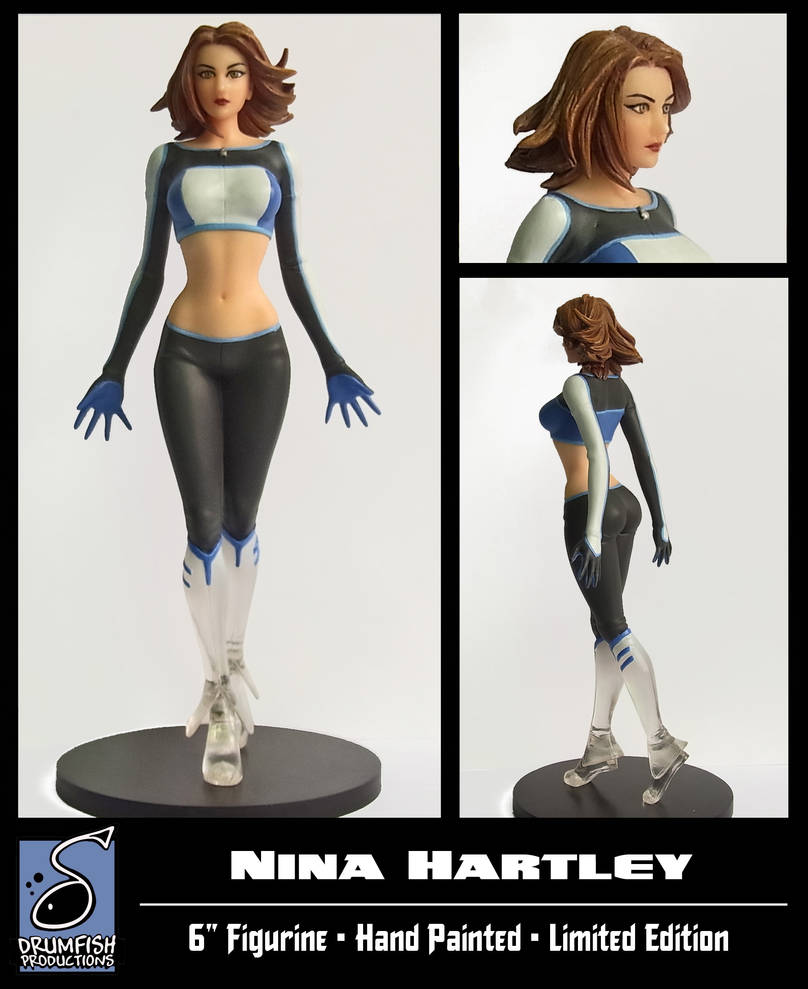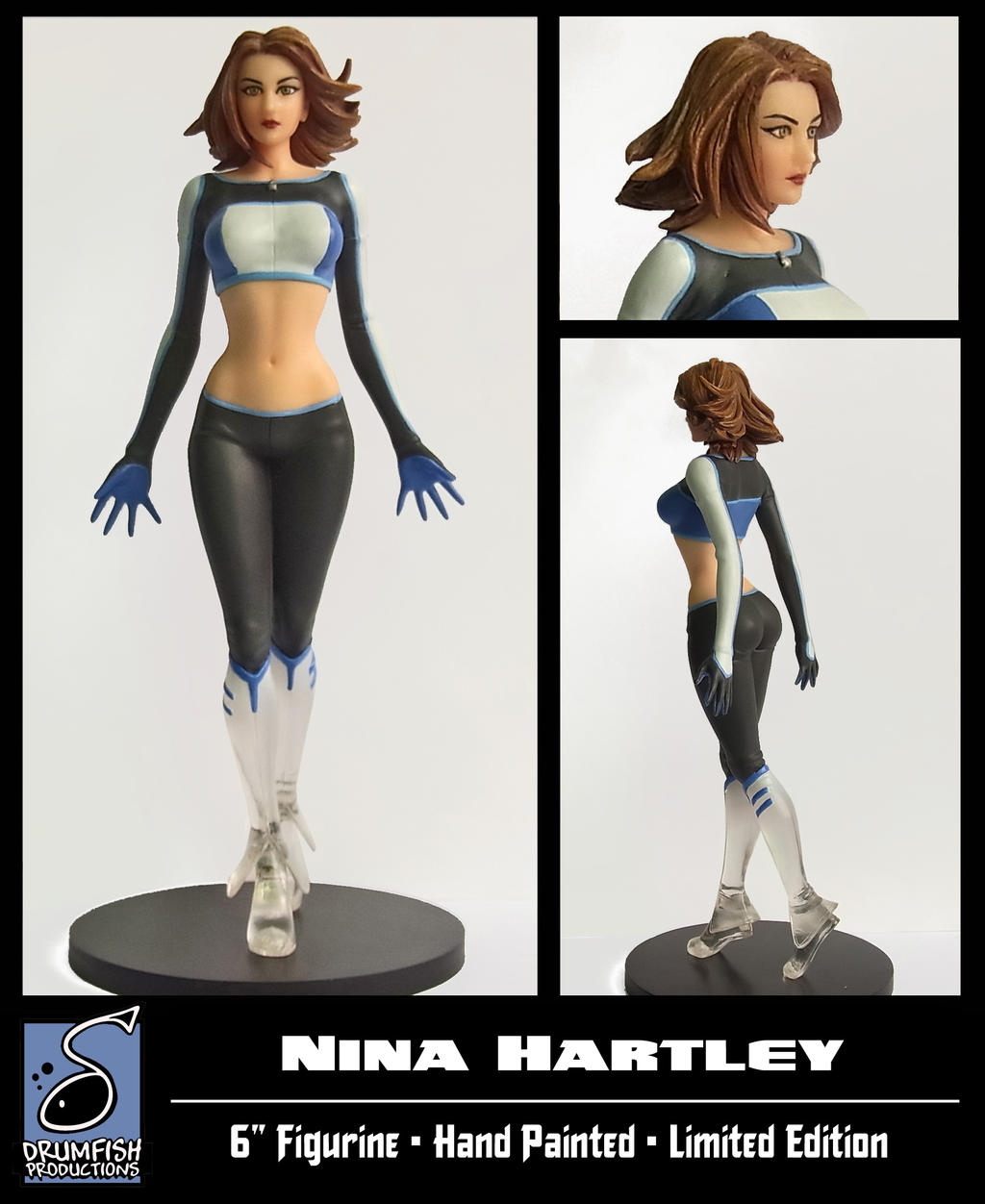 Watch
Here is the final version of Nina from Drumfish Productions third set of figurines that we are releasing. Nina is from our series, NEVERMINDS and was designed by Jamie Fay

.
The figure stands 6" high and is hand painted. It comes with a stand, which has the company logo and character name on the bottom of the stand. This is a very limited edition figurine and anyone interested in buying Nina (or any of our other figurines, Alanis Munroe, Firebomb, Samanya, Splash and Templar) please contact us on here asap.
The price of each is $40.
Nina and Neverminds © Drumfish Productions

Nice statue, and also a great character design!
Reply

very nice

Reply

she is so gorgeous oO my god!
Reply

beautiful work. though i'm curious about her name.
Reply