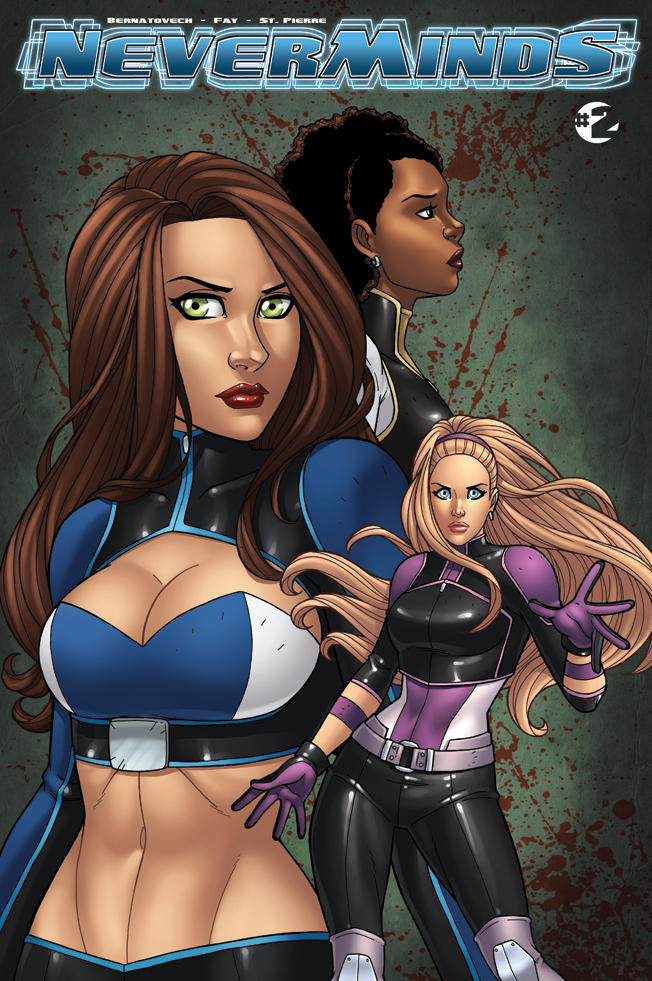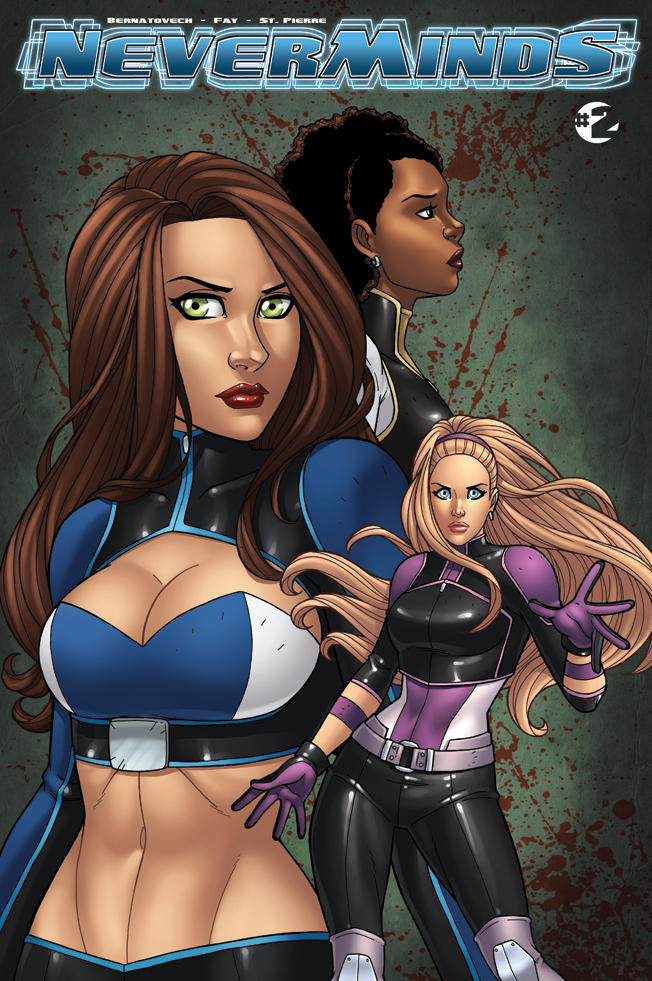 Watch
Here is the cover for NEVERMINDS #2!
This issue spotlights the team's teleporter, Nina, and we discover her dark backstory and how it changes someone else in the team forever!
Written by Rich Bernatovech

, art by Jamie Fay

and colors by Danielle Alexis St. Pierre

.
This issue also features a back cover by Ross Campbell

, the creator of WetMoon, The Abandoned, Waterbaby and current artist on Glory!
Neverminds © Drumfish Productions

I love the hair style updates too! Kickass guys!
Reply

Reply

Where can I find this and is it available digitally?
Reply

We will be posting ordering info soon. We should have the pdf ready later this week and probably through Graphically. I'll let you know! Thanks for the interest.

Reply