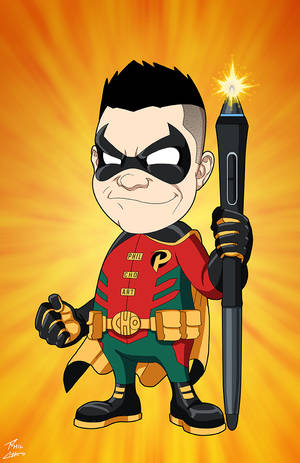 Phil Cho Super Fans
Get access to exclusive artwork including sketches, inks, and high definition pieces here :)
---

Neverminds#4 Preview Page 2
Description
Since NEVERMINDS #4 is at the printers and will soon be available for digital download on Comixology, we thought it was time to show some previews pages!
Here is page 2, written by me (Rich B.), artwork by Jamie Fay

, colors by Danielle Alexis St. Pierre

and layouts for these two pages by SENTINELS artist, Luciano Vecchio!

What an amazing team I get to work with! I'm so proud of the them all and the results they created. And just wait until you see the rest of the issue!!!

Henko, Mai and NEVERMINDS (c) Drumfish Productions
Image size
800x1200px 1.05 MB