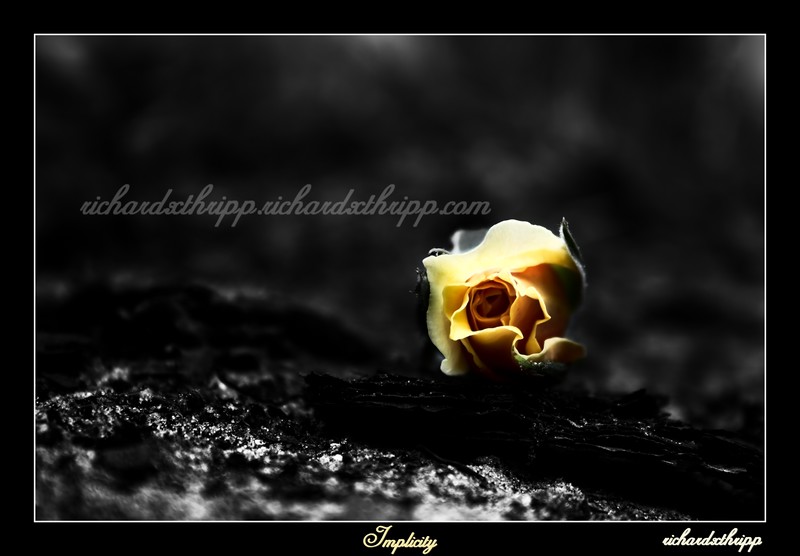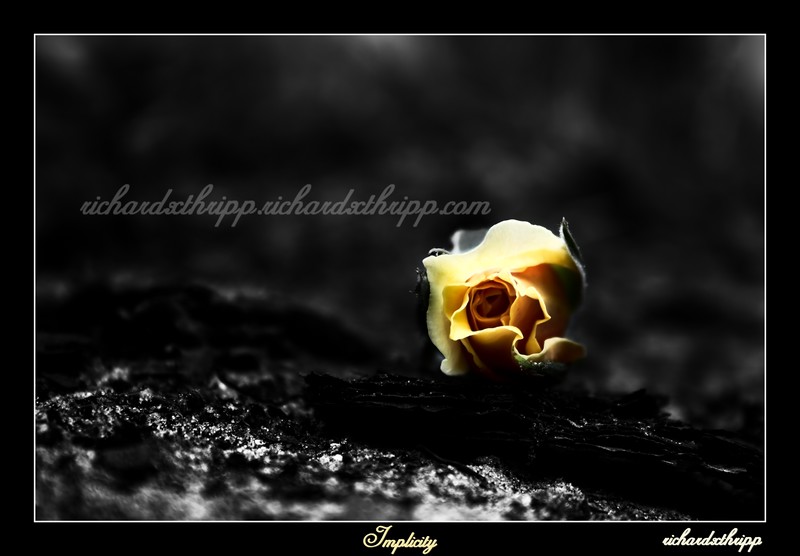 Watch
Darkness surrounds a fallen yellow rose.
Same location as
Simplicity
(2007-04-18), but six months later.
Source image
.
Canon XTi, EFS 18-55mm, 1/15, F5.6, 55mm, ISO100, 2007-10-10T17:41:04-04
Keywords: implicity simplicity simple implicit flowers yellow rose roses orange small lonely fallen dark black contrast bright beauty beautiful flower light photography richardxthripp plants nature macro

I like it, the poor rose looks so sad. Lonely I guess.
Reply

Yeah... I still have it; it's all shriveled and dried up now, though.
Reply

"Thanks. You won't like my next one like this, because I totally desaturated the background..."

Sorry. I like it.
Reply