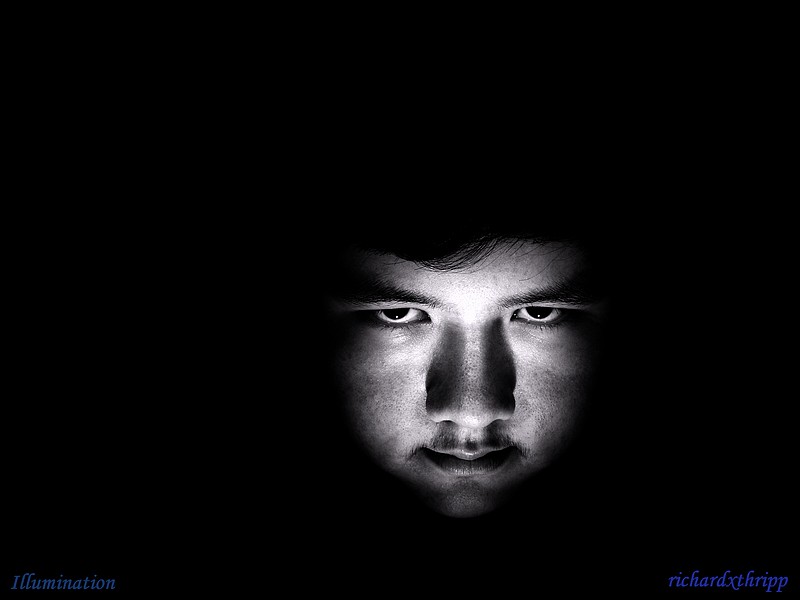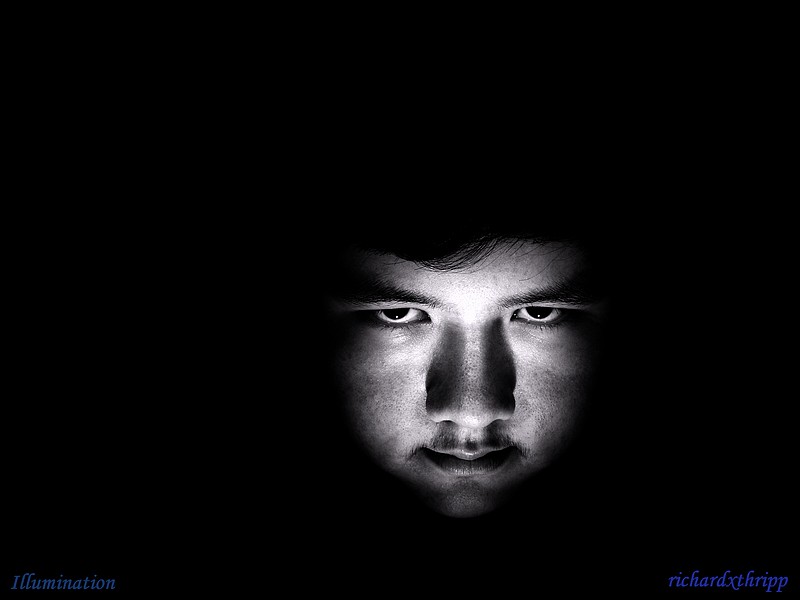 Watch
Trying something a bit more creative here... Model is me of course.

Source image
.
Keywords: illumination lit illuminated darkness surrounded person male bright light portrait expressive contrast grayscale black-and-white minimalistic evil face dark shadows floating photography richardxthripp

STOP LOOKING AT ME LIKE THAT!!


Very cool effect! Super creepy in the edit, but not much better as the original!

How did you black out everything but your face so effectively?
Reply


, thanks! I took this in a dark room with my camera's timer setting and three of
these flashlights
pointed at me, which illuminated things nicely.

Reply

COOL!

Reply