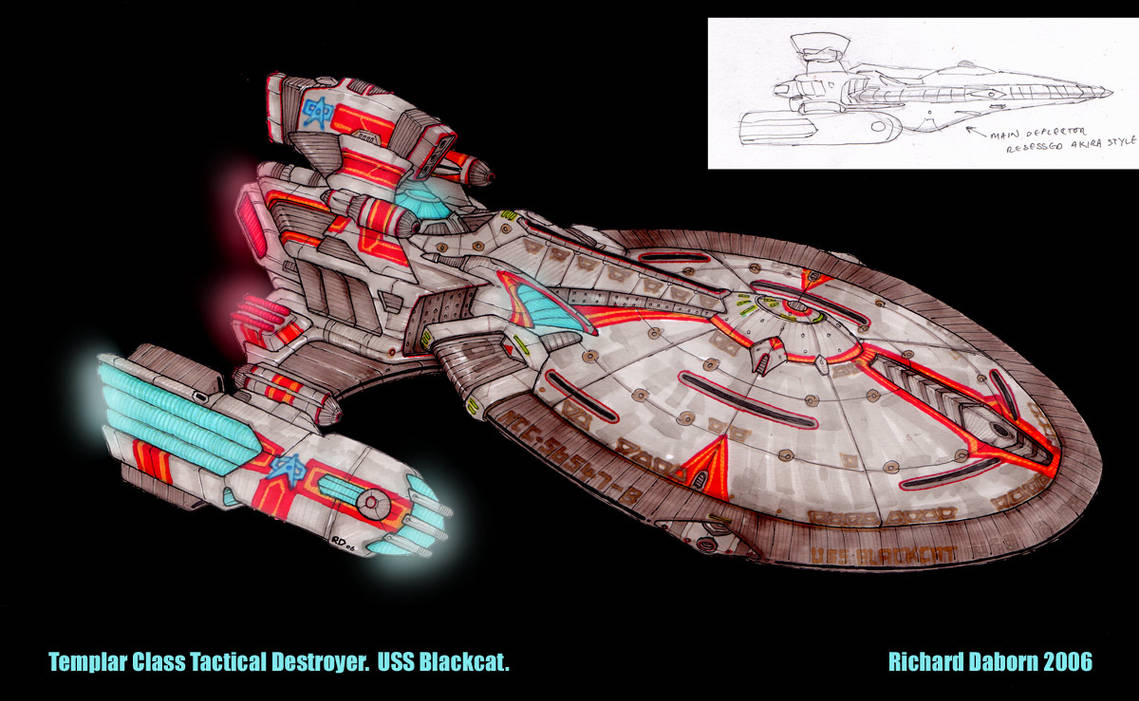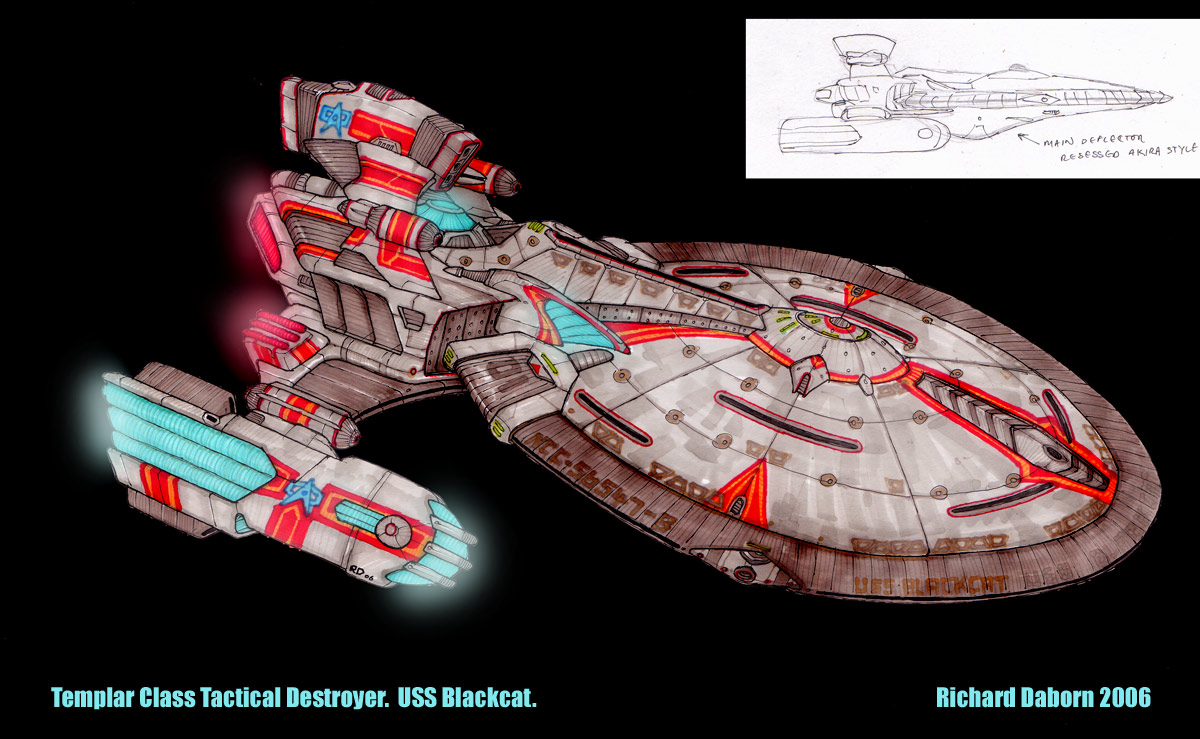 Watch
Pen and ink, just a tiny drop of PS for the glow effects and background fill and contrast. The ship itself is totally 100% pen and ink.

USS Blackcat is a destroyer sized ship of war designed to plug the gaps left behing by the Miranda class vessels which were destroyed en mass during the Dominion War. The brief was simple. A fast attack ship, with the best weapons, shields, armour, speed, turn rate and surviveabillity the Federation could produce in a mediun sized vessel.

This ship boasts: Primary and secondary regenerative shields both poleron and EMP dampening resistant, primary and secondary impulse engines. Triple thick ablative hull armour. X4 meduin forward pulse phasers, x2 aft. 10 torpedo launchers, 6 in torpedo tactical pod the rest in the hull 2 fore/ 2 aft both quantum torpedo capable. And the usual array of type 10 beam phasers. Cloaking device.

In a live fire trial the Blackcat attacked and destroyed 3 Miranda drone ships engaging two at once and destroying the third as it fled.

The warp engines are like the intrepid class with a multi aspect tilt mode to make the engines more efficient for warp travel whiole tucking them down out of the way during battle. Its rumoured the ship can still achive warp 8 and hold it even when one nacelle and the 'roll bar' is shot off.

Comments welcome as always.