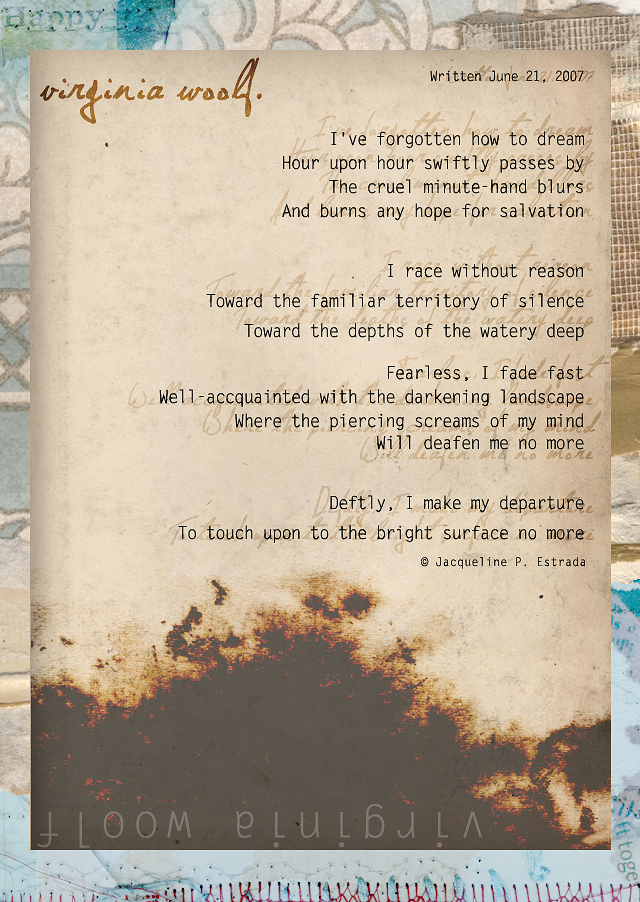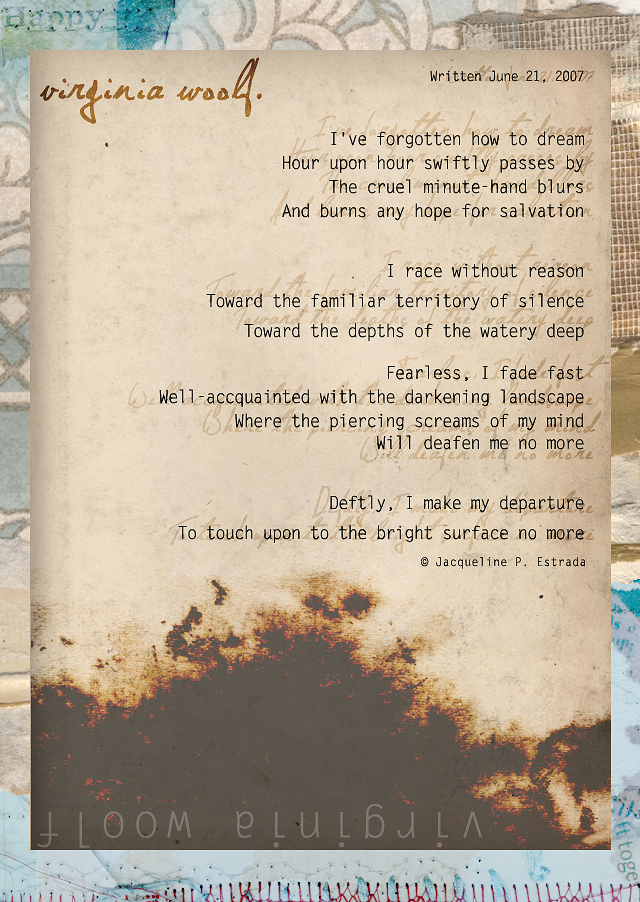 I've decided for my website that instead of just a plain text page for my poetry, I'd try out visual poetry in pop-ups & a no-right-click script on for size. Then I decided I should upload my designs here, since I haven't submitted actual art in quite awhile.
credits for textures: ~
masterjinn
fonts: Letter Gothic STD & Jellyka - Nathaniel, a mystery
Please visit my website & sign the shout box.
[link]