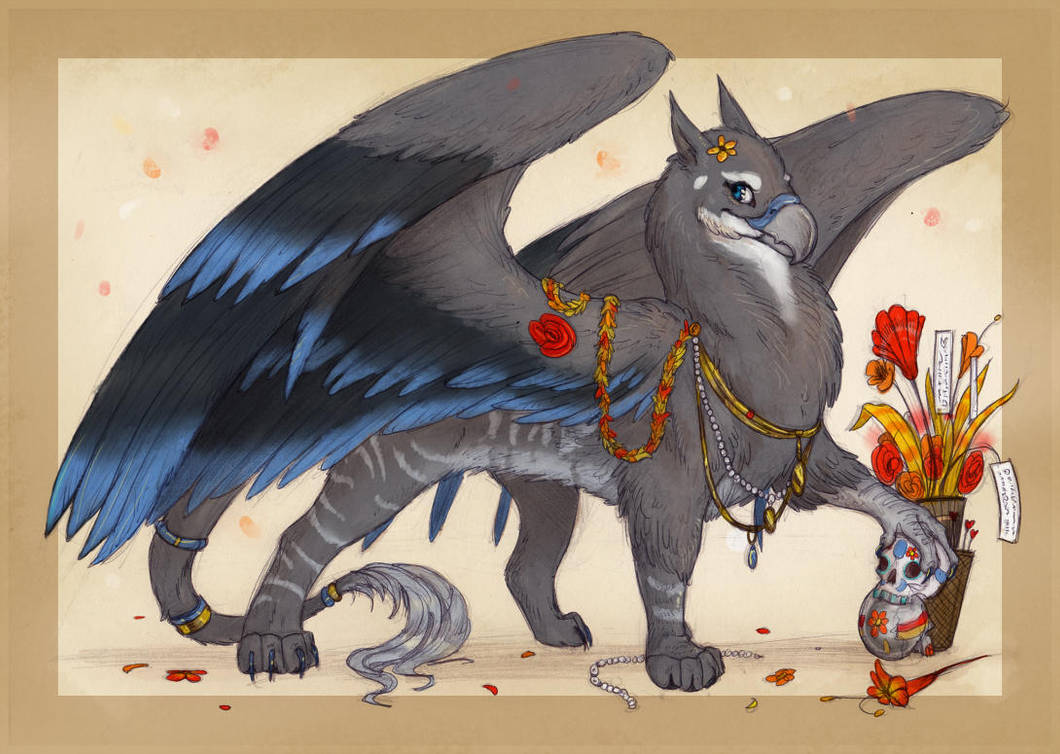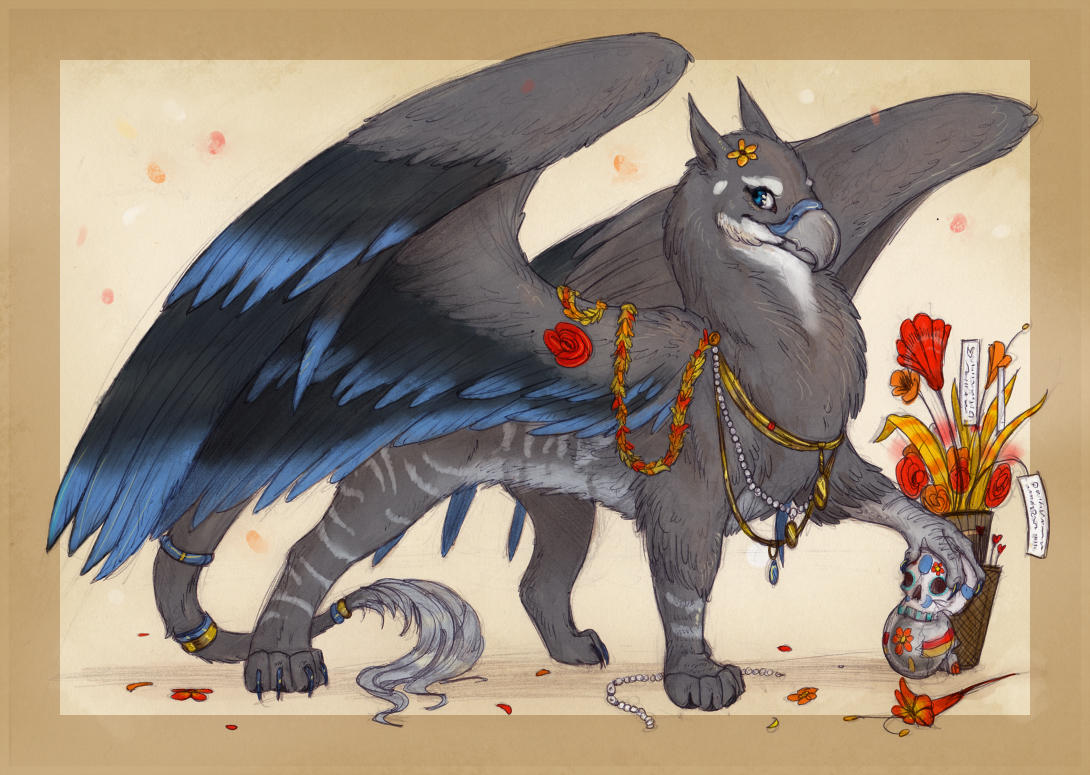 Watch
[comments disabled to save time]
-----

Colored sketch commission for

! This is Skirn, "Kittiwake" say some, the god of death in the world of Kelvieta. Because Kelvians view death as a sort of passing through gates, Skirn is the gatekeeper who keeps watch over this threshold. Do the dead ever return? Can they peer through the doorway at us? Can we look back?

GRYPHONS. I don't often get to do gryphs, so this was a lot of fun and really good practice. With this piece I was going for a soft Dia de los Muertos air, for Talonz and I are both of Mexican descent and our traditions on death have always been an inspiration to me. We are always learning the dance-- but hey, such is life!

Thanks so much for commissioning me, Talonz. You're the best!

The owner of this deviation has disabled comments.