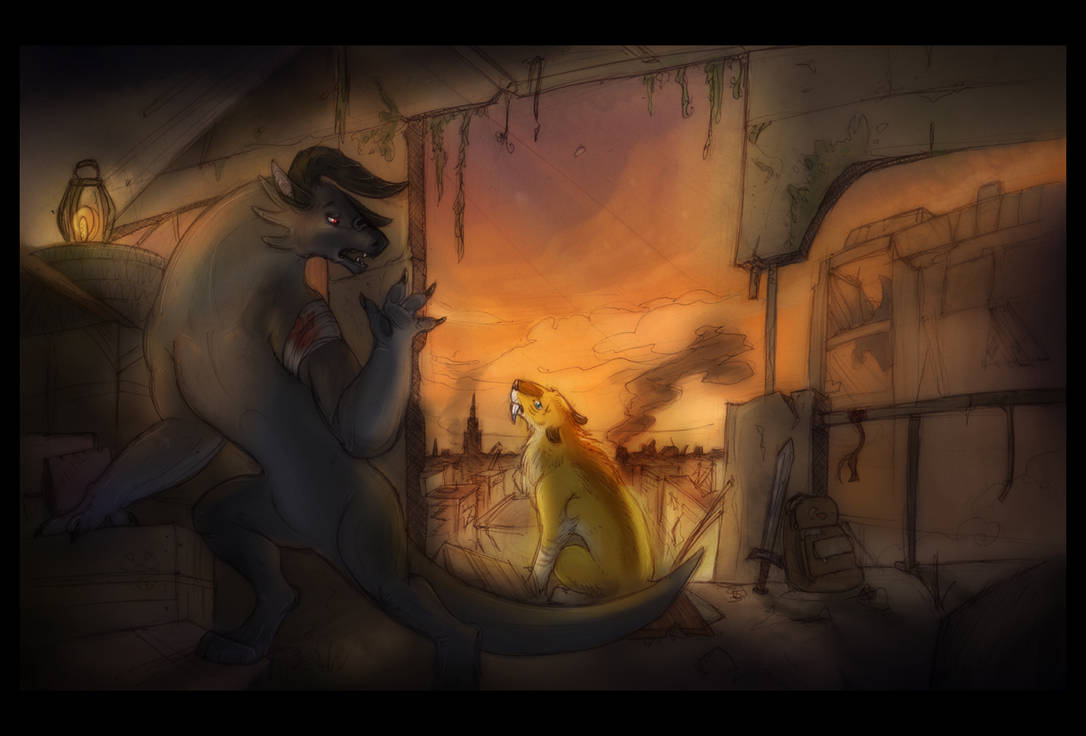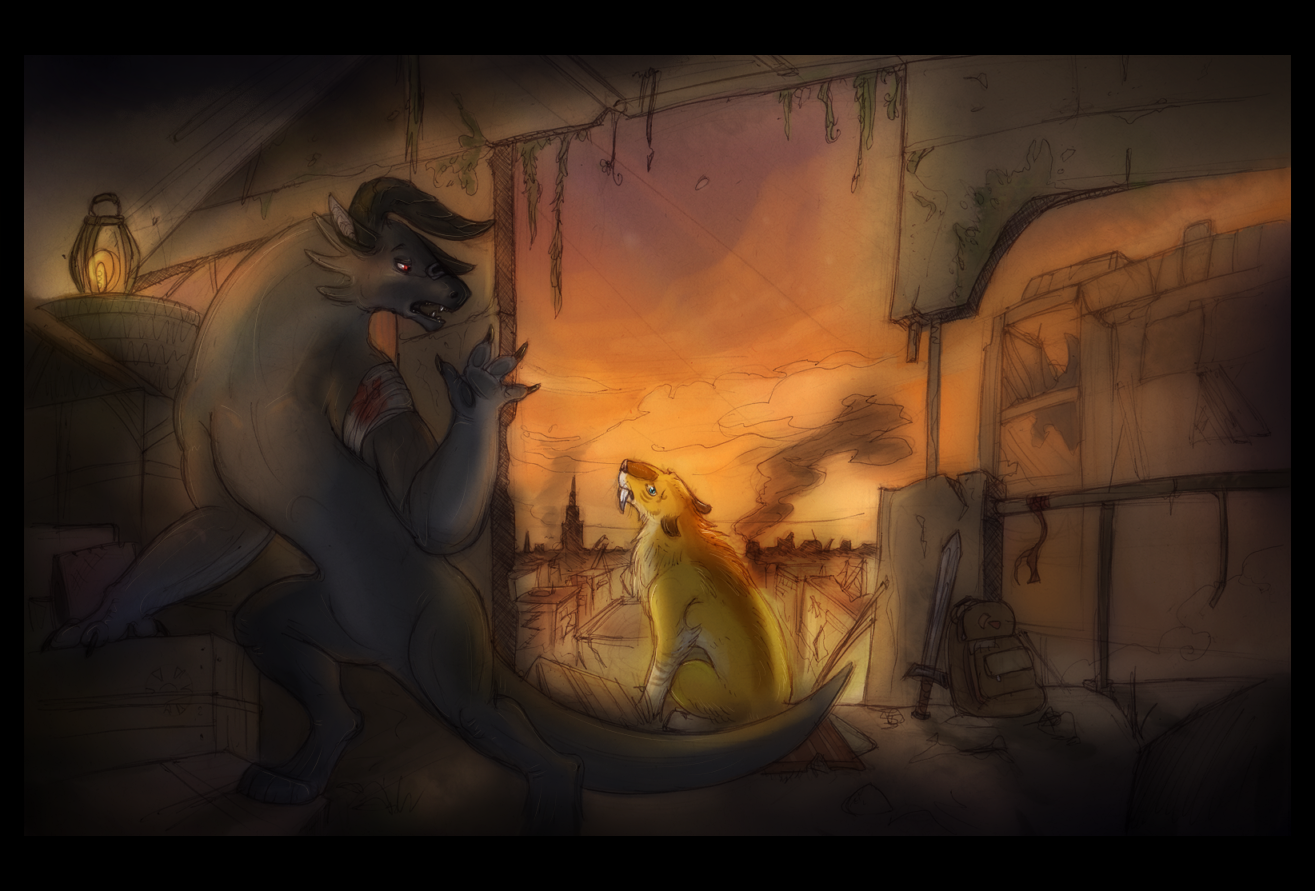 Watch
[late 2015 • comments disabled to save energy]
---------


"It's probably just another gas leak."
Colored sketch commission for the ever-wonderful

! This is actually a touch closer to my full illustration quality, because I love these characters and couldn't stop myself. Hahaha! We've got Chayse, left, and Ash, right, two shapeshifter freighters who are the main characters in one of Jay's story projects. They've probably got militants hot on their tail again,
literally
, but Chayse is done fightin' for the day. Time for sleep!
It was an honor getting to draw these two and I'll definitely be doing it again soon. Thanks again Jay!! <3
The owner of this deviation has disabled comments.