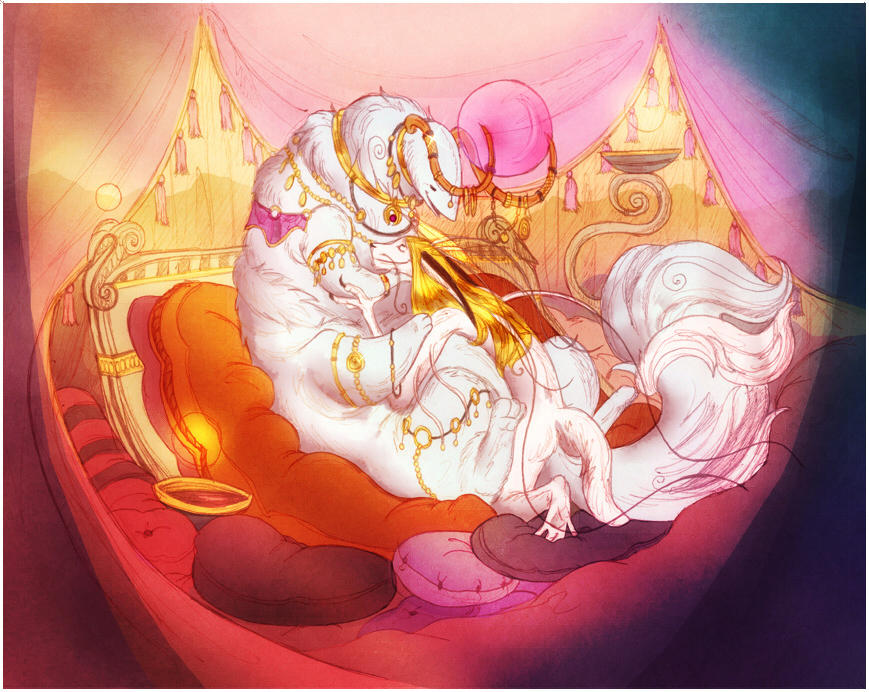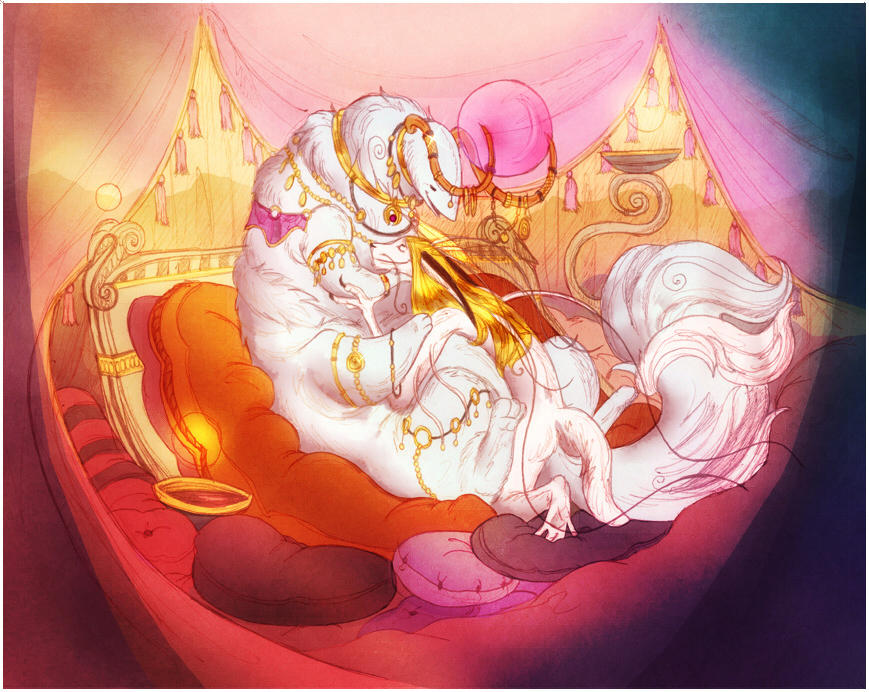 Watch
[2011, touched up a tiny bit just now • comments disabled to save time]
-------
GOD SNUGGLES.
Eclipse doesn't talk often about his so-called love life, but when he does it usually involves the Hiskaran god Iokk-- and at that, rarely is it good. It was during the Banakti era, many thousands of years ago, that they rolled together, dining on ethereal wines, watching over primeval Hiskara-a-aara, enjoying each others' company before the gods' Hamartias shattered Aman5 into pieces. Before everything went wrong there was no place more special to them than the
Ambrosial Cairn
: a tower in Hiskaran mythology said to have been built on the back of a very brave sea turtle. (It really sits in the valley in the Spirit Realm, ssh)
I really like this picture! Old but good, I drew it before shit hit the fan in my own life, so I guess it carries an air of tragic irony. Really I just wanted to draw Iokk-ukk-ukk-a and Eclipse together. Their relationship hardly gets enough screen-time.

(I recently did a
full body doodle of Iokk
, which you can find in my Scraps alongside other smaller goodies. <3)
The owner of this deviation has disabled comments.