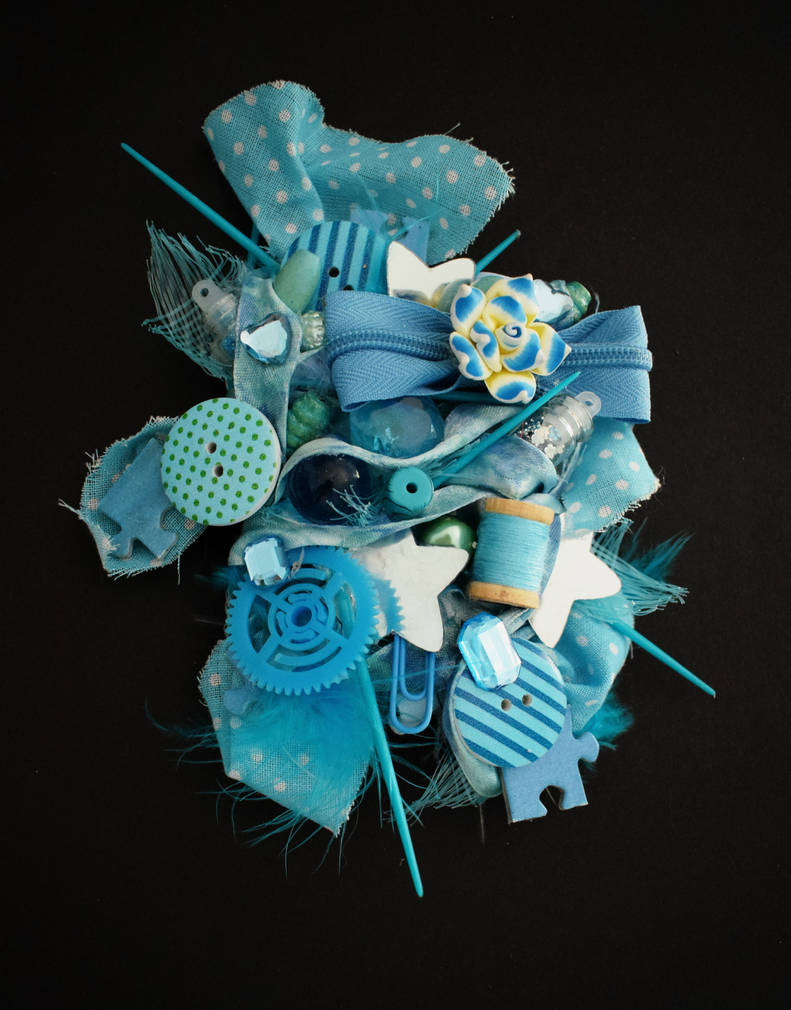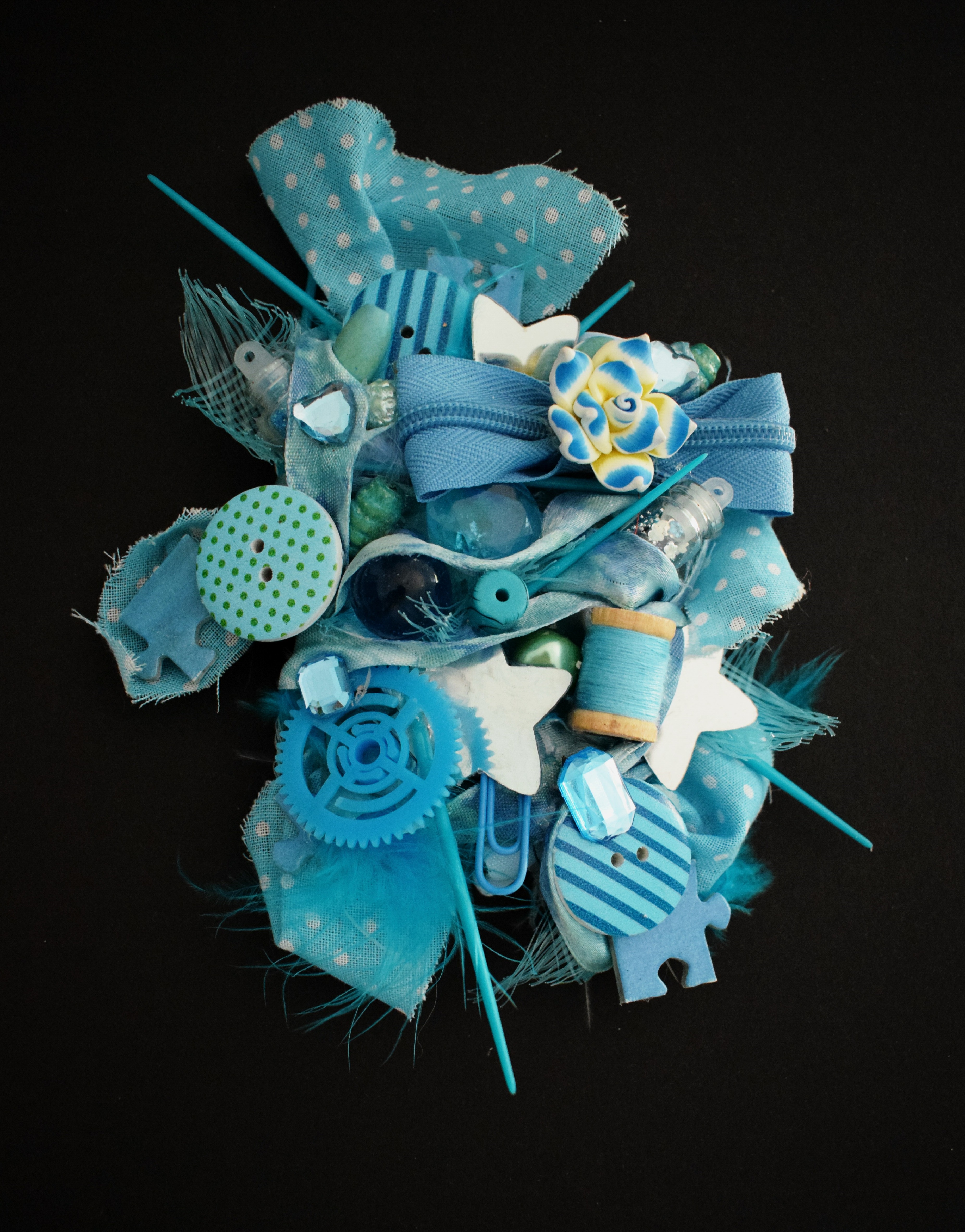 Watch
This is my sixth entry for " Ripley's Unconventional Art Contest"
It is 18x15 cm
To make this craftwork I put hot glue and wire on wax paper and added cloth and many different layers of large and small ribbons and white lace then I removed the wax paper and I glued cloth to the back.
After doing this I started sticking a bow made from zippers, beads, sticker gems, pieces from a puzzle, a spool of thread, buttons, small star-shaped mirrors, marbles, clips , plastic
toothpicks
and other miscellaneous objects.

When I work on a new piece I always choose the colour first. I love colours it's the first thing that draws my eyes when I see an artwork so I try to make craftworks with all the possible combinations of colours. For this one I chose blue. Then I started to think about what blue reminds me of : water, sky, sadness, noble, sea. The theme in the end was " The flower on the pond " this influenced the shape and size of my work and the materials I used.



Since I was little I loved craft works I always watched art and craft tv shows and I kept a huge box with all my crafting tools in it

What I loved the most was sticking together objects to create unusual patterns

I glued bottle caps, old pens, pieces of cloth and I looked everywere in the house for new objects to add to my craft collection!
At the beginning my works were very childish they were half crooked with big stains of glue and they broke at the smallest touch but with time and effort I started to improve both my tools and tecniques and I started to produce works with better quality

I decided to join this contest because both the crafting process and the appearance of my craft works can be called "unusual"


To know more about this work read my journal!

How I make my craftworks step by stepHello! I am making this journal to describe step by step how I create my craftworks! I will also add pictures of all the process so I hope you will like it


STEP 1

The first thing I do is preparing the materials I will use:
I make the parts of clay I need for my works myself and those need to be ready beforehand because I use air drying clay to make them and it can take a few days for that to become completely dry!
I use a lot of tools to sculpt the clay including plastic forks and knives, seashells and toothpicks.
You can see some of them in the picture above along with some clay I just molded


I also work with a crochet to make crocheted wool parts to use for some works ( you can see a work in progress in the first picture!)
I also use recycled items like bottle caps, straws, buttons, clothespins, popsicle sticks and part of plastic knives and forks but I have to buy ribbons and some other materials like foam, sticker