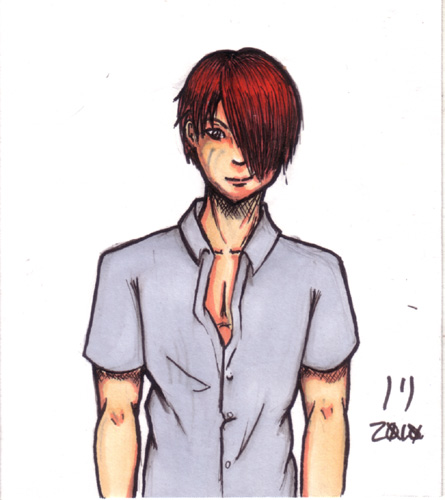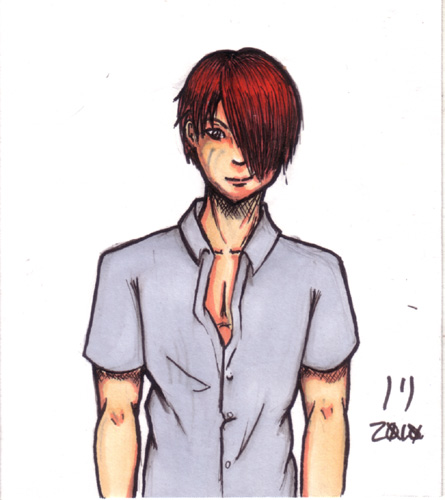 Watch
More products of attempting to not sit around doing nothing at my Ycon AA table.
This was mostly just a test on how well the paper I was using could deal with my way of colouring; i.e., how bad it bleeds and which pens/ink to use for inking lineart (answer: not those one), and since Kamio's the easiest thing for me to draw... >_>
I'm just going to roll with "his face and clothes are dirty" as an excuse for ink smears.

Copic & Prismacolor on cardstock
Kamio Akira//Tennis no Oujisama
Kamio belongs to Konomi-sensei.