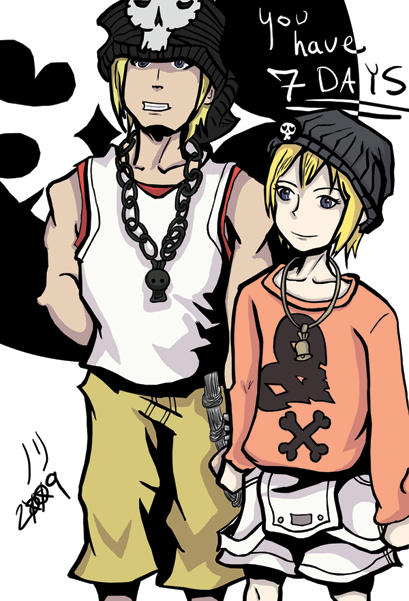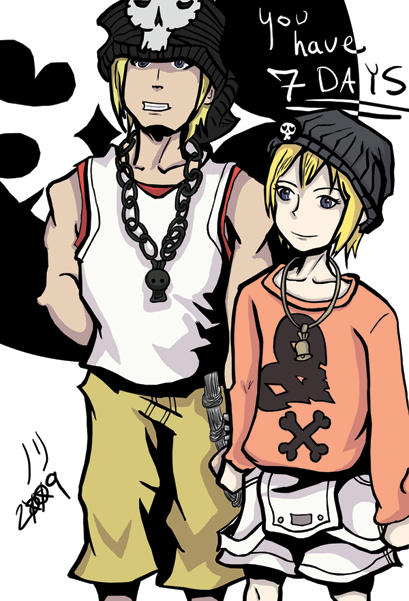 Watch
Really I just wanted to try stuff in this style, and what better subjects than Beat & Rhyme (<3!). This is actually version 2, as the original lineart ended up making friends with a box of copics and prismacolor markers. 8D But it looks like crap (ew ink smudges

) so it doesn't get to be put up.
This. Took for-freaking-ever, because my inking sucks. I decided to just try vectoring all the lineart. Took forever, but am fond of the result.

Also I hate cel shading so it's a big sloppy mess. yeay!
Bito "Beat" Daisukenojo & Bito "Rhyme" Raimu // Subarashiki Kono Sekai: It's a Wonderful World (The World Ends With You)
Square-Enix & Jupiter own all.