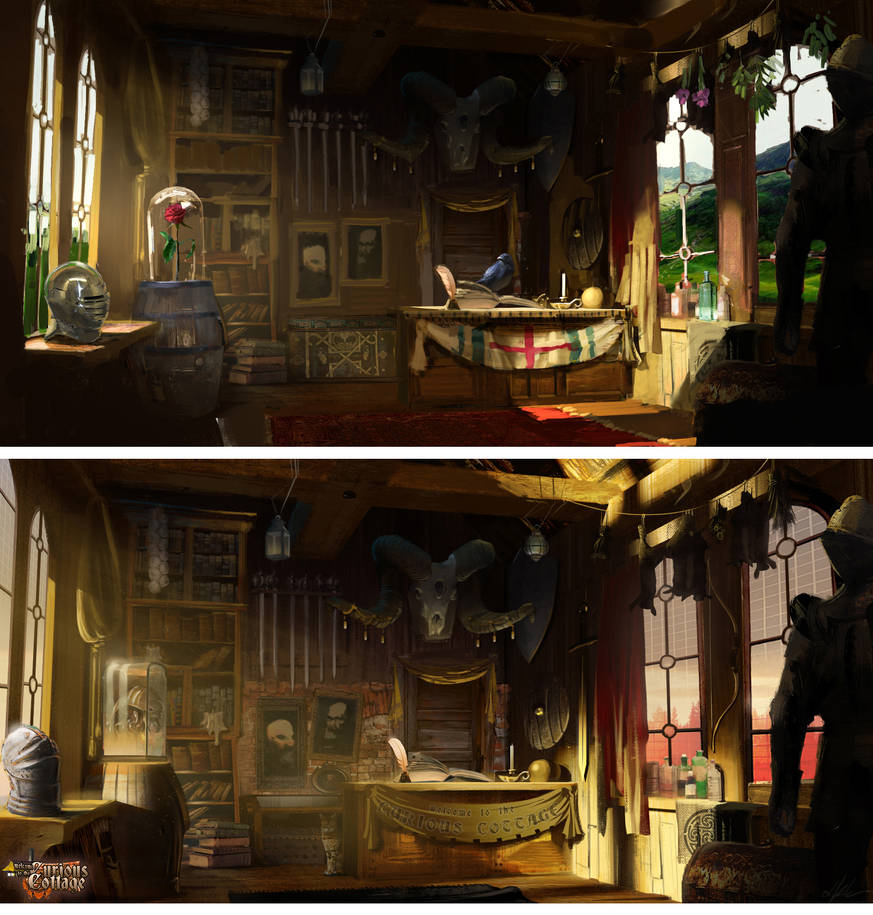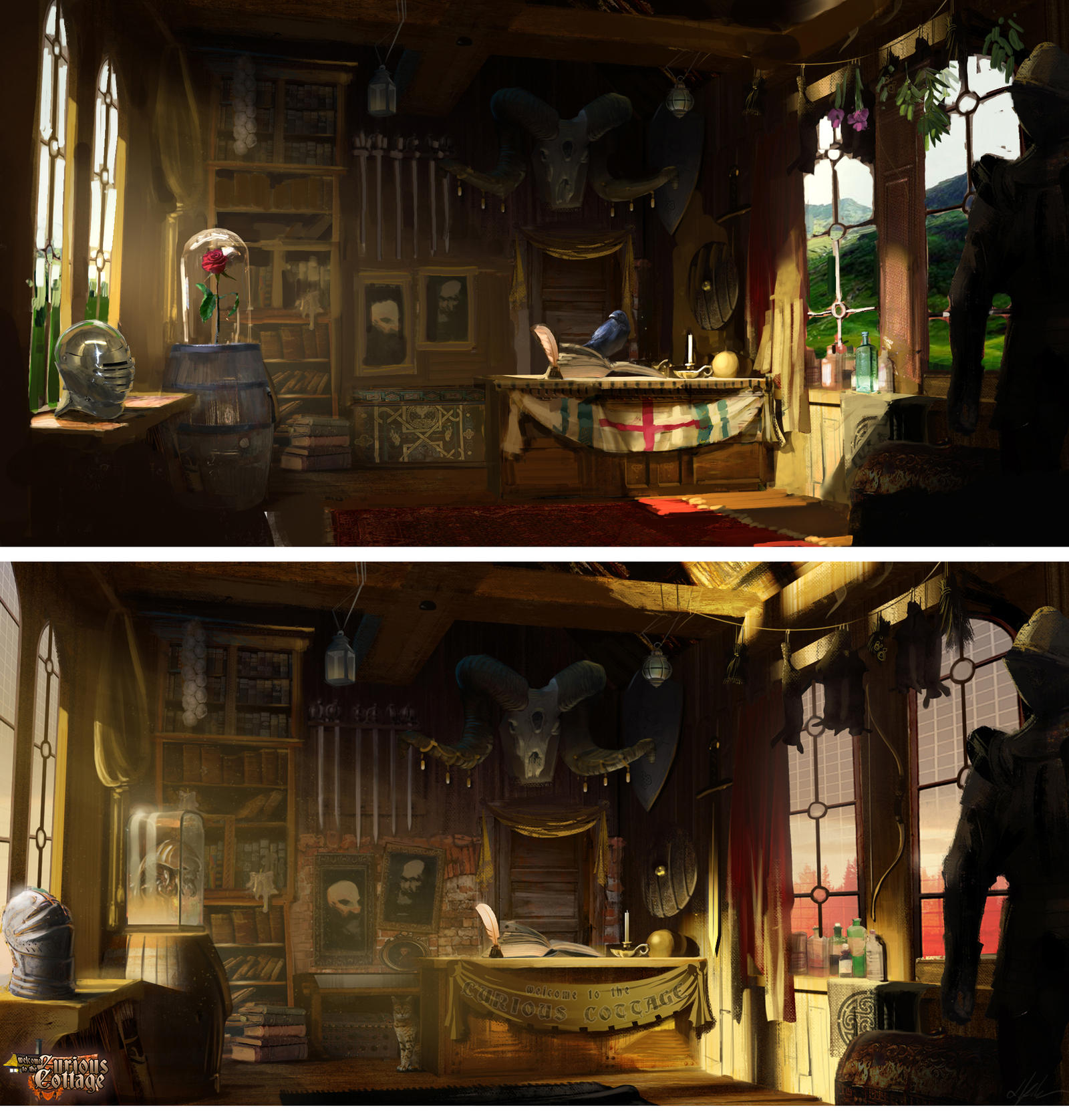 Watch
Hey guys,
Here's the result of my first livestream! Thanks to everyone who dropped by and said hi, I really appreciated it! For everyone who's work I didn't get to do, I'll save that for next time (and hopefully have my mic working properly by then too).
Thanks to Lukas Kuhn

for letting me do a paintover of his artwork Curious Cottage and to post it here! The bottom version is his original piece and the top version is how it looked at the end of the stream.
The main points I had for Lukas were to have a clear separation between light and shadow, control the level of detail of photos when bringing them into the work by simplifying them into just a few planes, and not to be afraid to push areas into high contrast with saturated midtones for a rich, lifelike finish.
Keeping the contrast, level of detail, and saturation the highest around the focal points really helped bring this piece together.
Hopefully you guys can join me again next time - follow me for future updates

You can also follow me here on Facebook:
www.facebook.com/rhysgriffiths…

Hey sorry but, having bought CS6 for the surface, could you tell me the name of the tool you used to smear away Details from photo textures? I remember it wasnt the smudge tool because the cs4 I used at the time didnt have the tool you named. Thanks alot!
Reply

I prefer his version, though. The landscape makes me think we're in Scotland.

Right at home!
Reply

I love the settings, all the props looks very interest to me~~niiiice work man!
Reply

Reply

Reply

Wow amazing!
It's like a game: find 20 differences! I like more the second version with dead rabbits

Reply

that's an amazing setting



Reply

Wow! Great paintover

Reply

This is lovely, I'm sorry I missed it! Will have to join in next time

Reply

No worries! There will be more in the future for sure

I didn't have my mic working anyway so you didn't miss too much

Reply