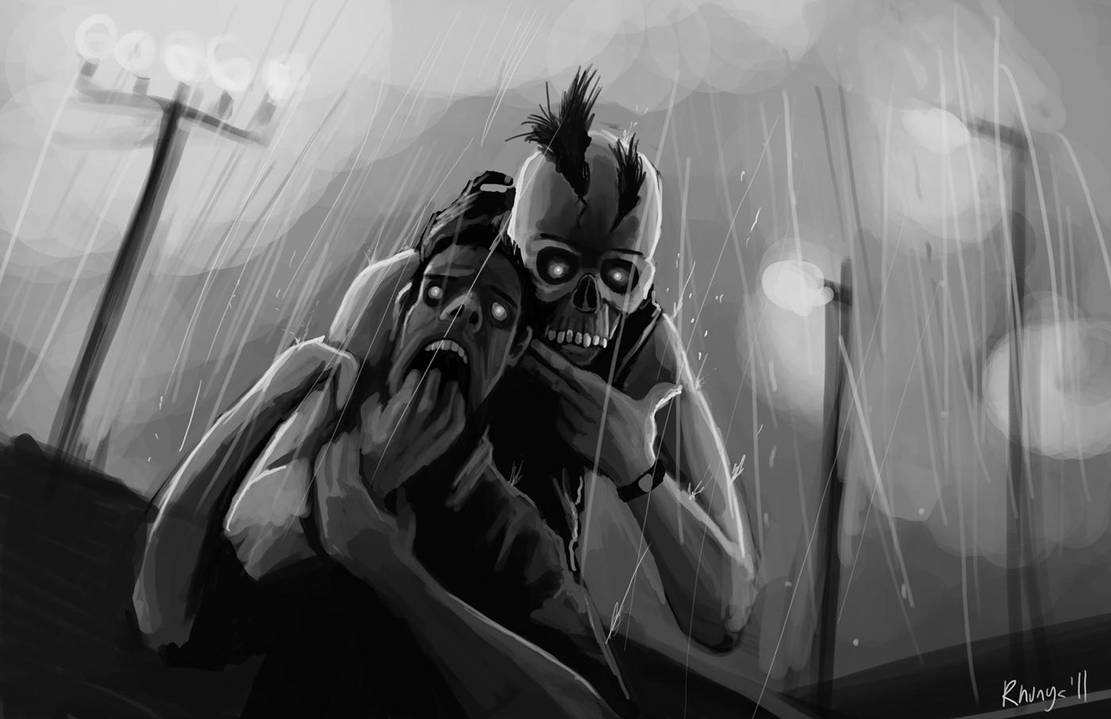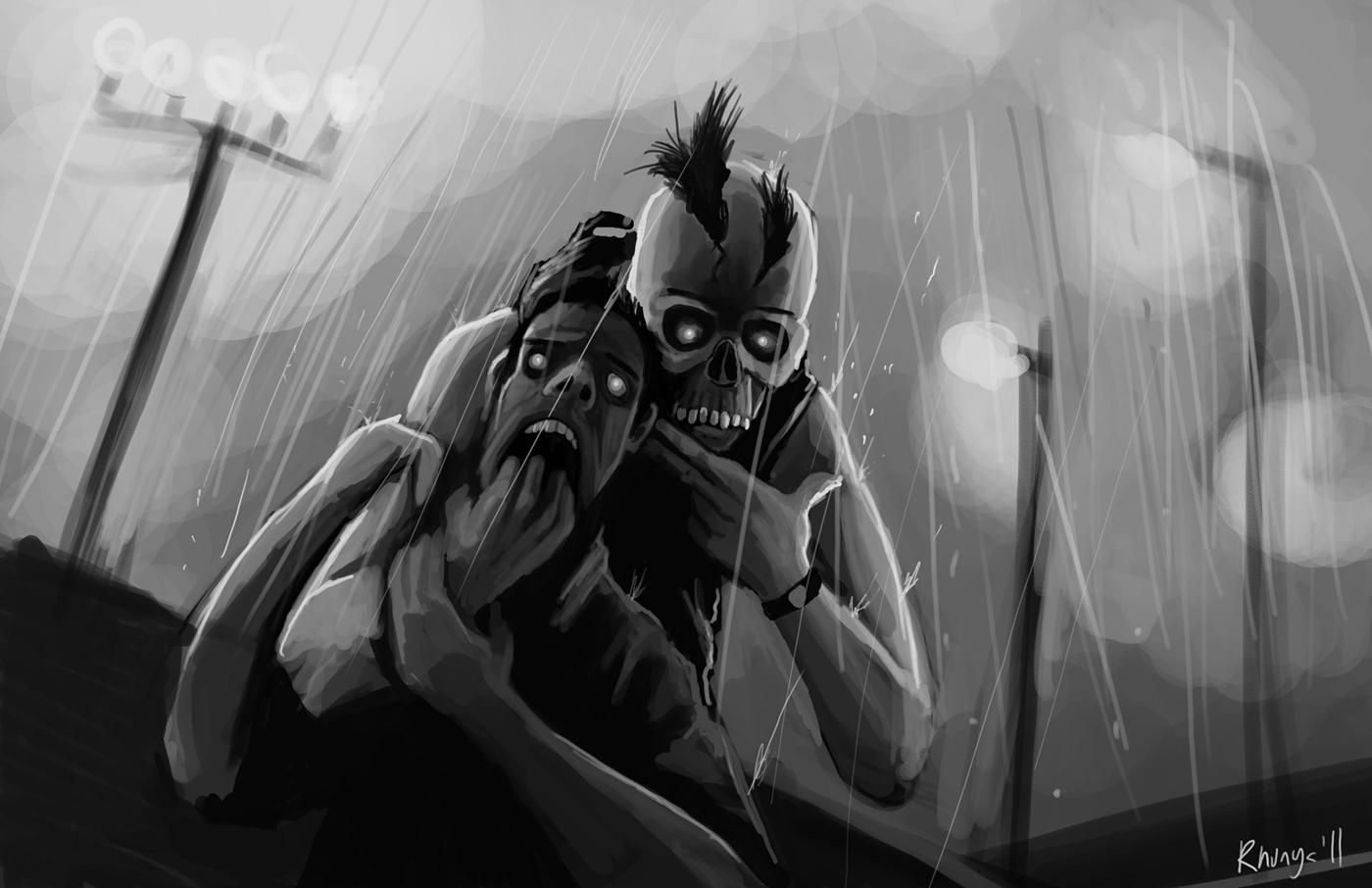 Watch
*kssshhht* "Yeah, forty-one forty-two, we got a.. uh.. peculiar... hostage situation going on right now?"

*ksssshhht* "Go a head ninety-two eighty-four"

*kssshshsht* "Yeah, an individual with a skull mask is holding a civilian hostage with only his hand, it's almost as if he's mimicking a gun"

*ksssshhsht* "Uh, ninety-two eighty-four, it's highly advised you take caution, the tango may have a real weapon and could be bluffing, be careful"

... radio silence ...

*kssshsshshsh* "Ninety-two eighty-four, this is forty-one forty-two, put a bullet in his head, he's a moron."

*ksshshshshshht* "Roger, roger. Proceeding to take down the suspect"

The description made me fall off my chair laughing.
Reply

I love this photograph. The infinite amount of stories that could be told. This is wonderful.
Reply

Reply

Even if it's just a finger gun, I wouldn't fuck with that guy.
Wicked drawing, sir.
Reply

lol thanks, yeah I don't know if I would either :S
Reply

I mean, he's obviously crazy, so who's to say his fingers aren't crazy too, and actually shoot a bullet.
Or he might just stab you or chew on your neck, almost scarier. Ha Ha!
Reply

Really love the atmosphere in this one

Great job

!
Reply