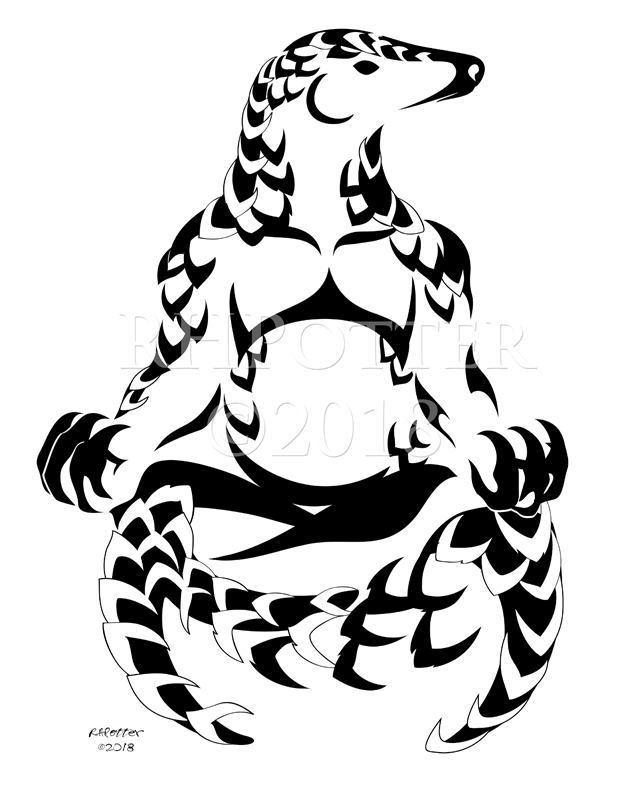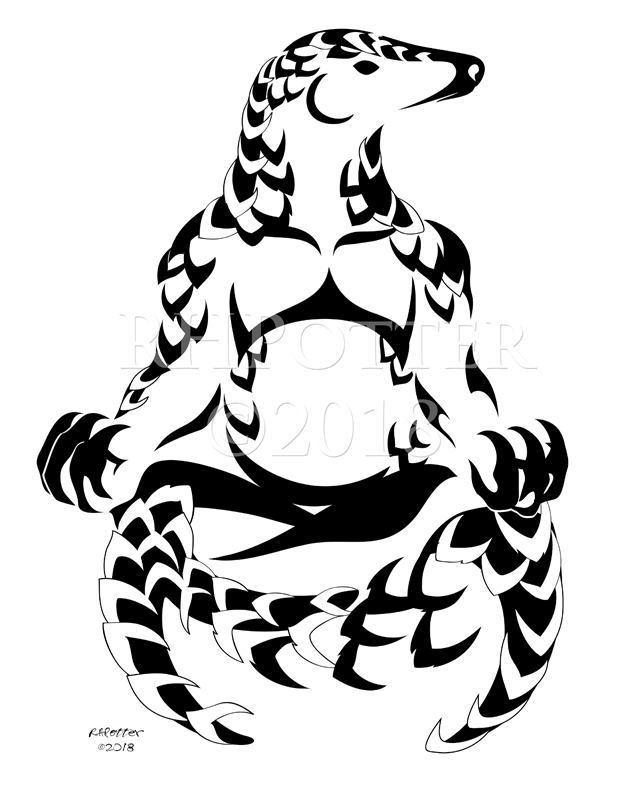 Watch
Prints and decals and buttons, oh my!
Redbubble
Facebook
A new milestone--I got my very first pangolin character commission! I've loved pangolins for quite a while, but never had the opportunity to draw them, so I was very, very happy to have this commission come along. It was a very unique character design, and lots of fun to do.

As always: please DO NOT take or use this design without permission. If you would like to commission a design of your own, leave a comment or you can e-mail me through my website at
www.rhpotter.com
.