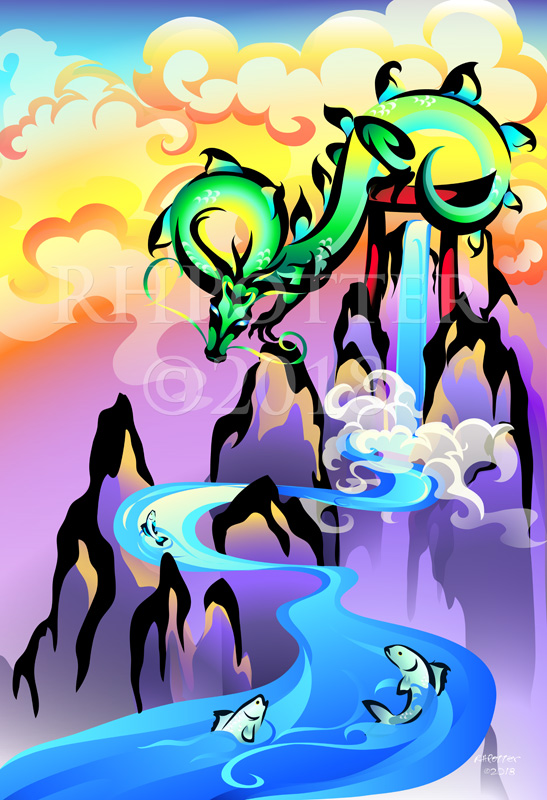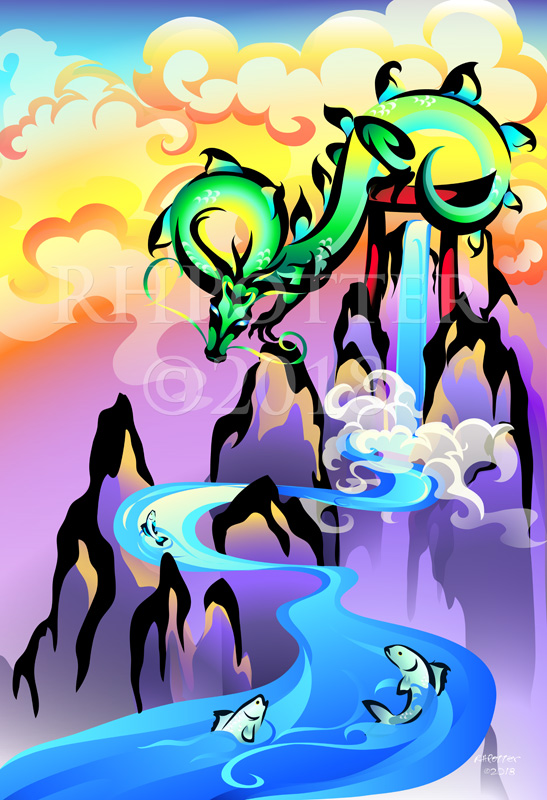 Watch
Prints and decals and buttons, oh my!
Redbubble
Facebook
A gift piece, done for a friend and mentor who had a loved one pass away unexpectedly. It's based on the Chinese story about achievement in the face of all adversity: the myth that carp who swim upstream, fighting their way past all the waterfalls and other dangers, and make it up the highest waterfall at the end, will pass through the Dragon's Gate and turn into celestial dragons, perfect and immortal.
If you would like a design like this, please leave a comment or you can e-mail me
here
!