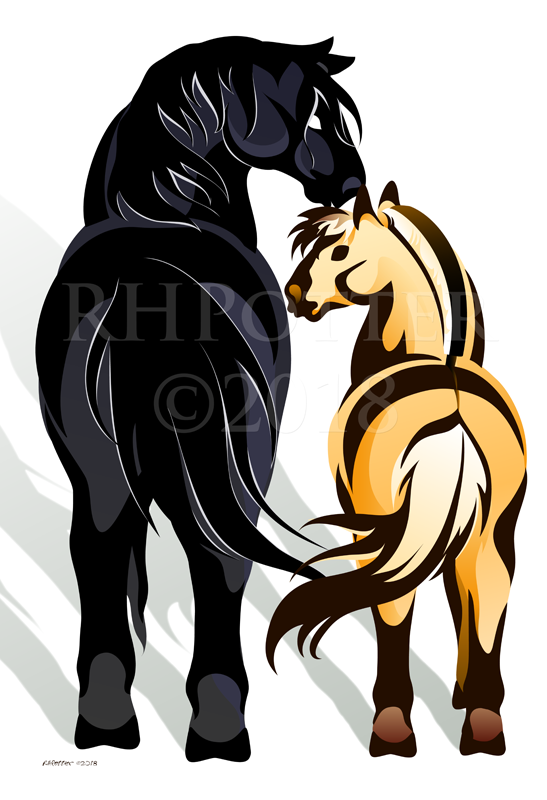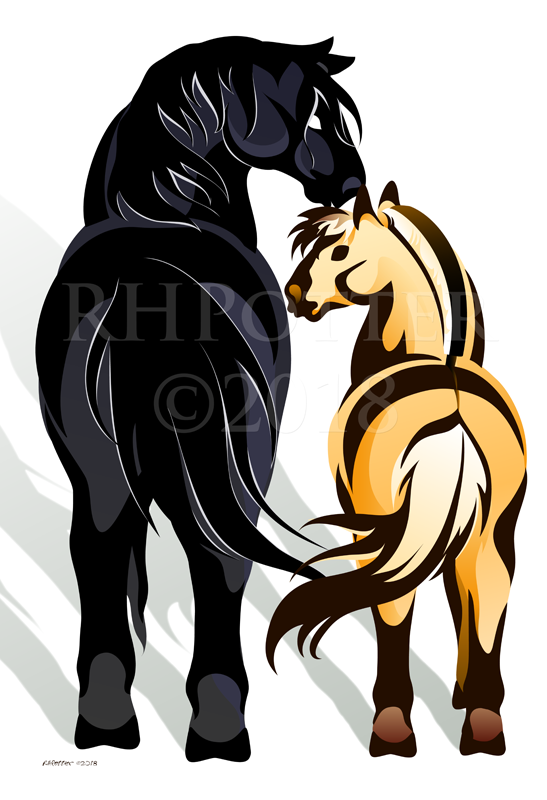 Watch
Prints and decals and buttons, oh my!
Redbubble
Facebook
Another horse commission--this one of a Percheron and Norwegian Fjord, standing together forever ...

As always: please DO NOT take or use this design without permission. If you would like to commission a design of your own, leave a comment or you can e-mail me through my website at
www.rhpotter.com
.