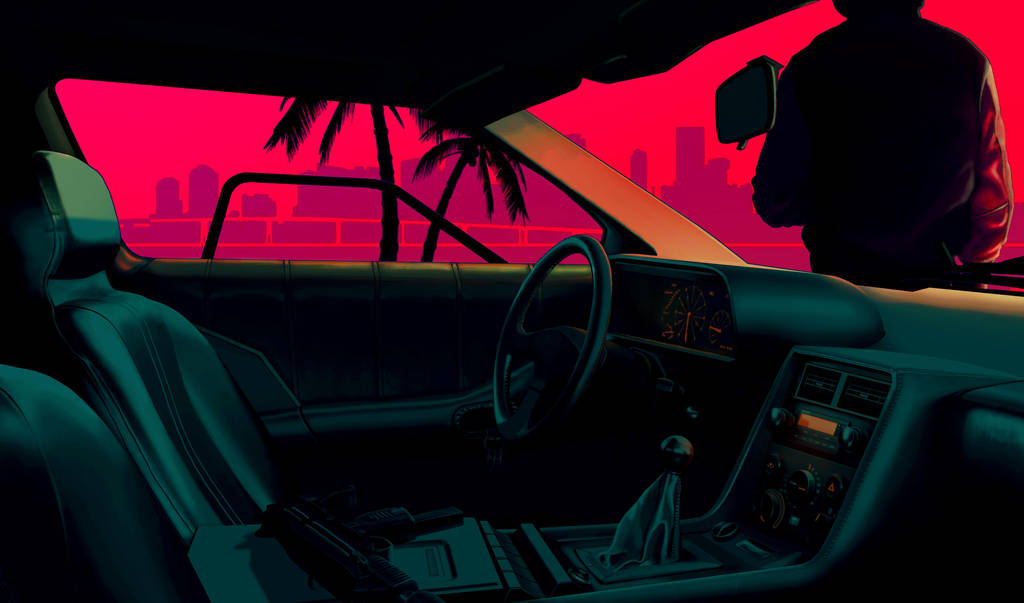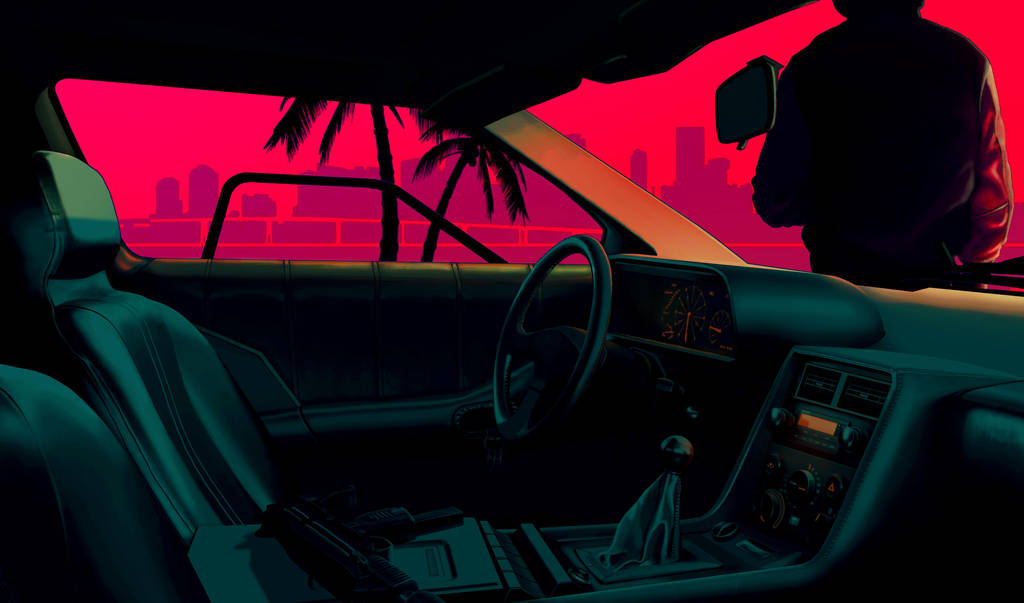 Watch
A little late to the party, but I just liked playing Hotline Miami, so I painted this up in Photoshop. The Sequel is great too.
This is super awesome I love the color and the real 80s feeel to it.

I like the way you kept to the games theme with the retro neon background of Miami and then we have that ace bold palm tree and that slightly fade of the buildings of Miami.

you have also done a fantastic job with the lighting and tones It kinda makes me feel like its a scene taken place at night but then the sky makes me feel like its sunrise which leads to think very close about the nature of the art created.

Your detail in the car is excellent the color scheme is very put together and brought together with its knowledge of the inside of the car it makes it look very life like.

You are very talented and this piece of art demonstrates the very best of your skills your detail and sense of color choice defines a beautiful work which captures fans into thinking deep about its origins and the creative side of how it was put together.

You truly are inspiring.
The Artist thought this was FAIR
2 out of 2 deviants thought this was fair.