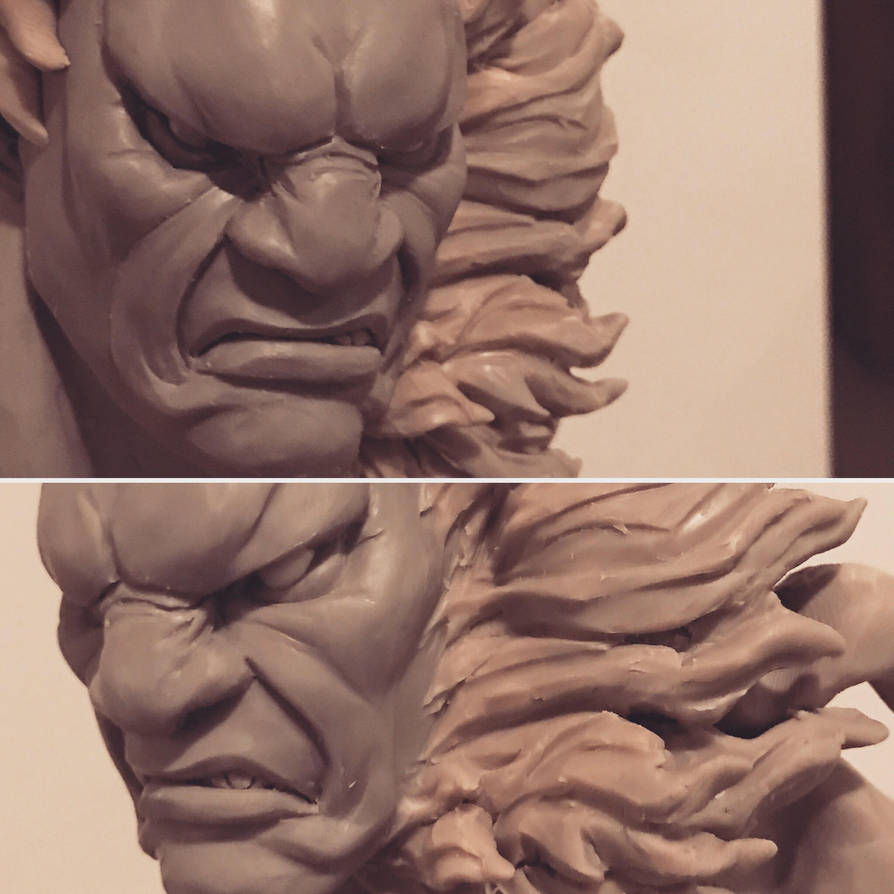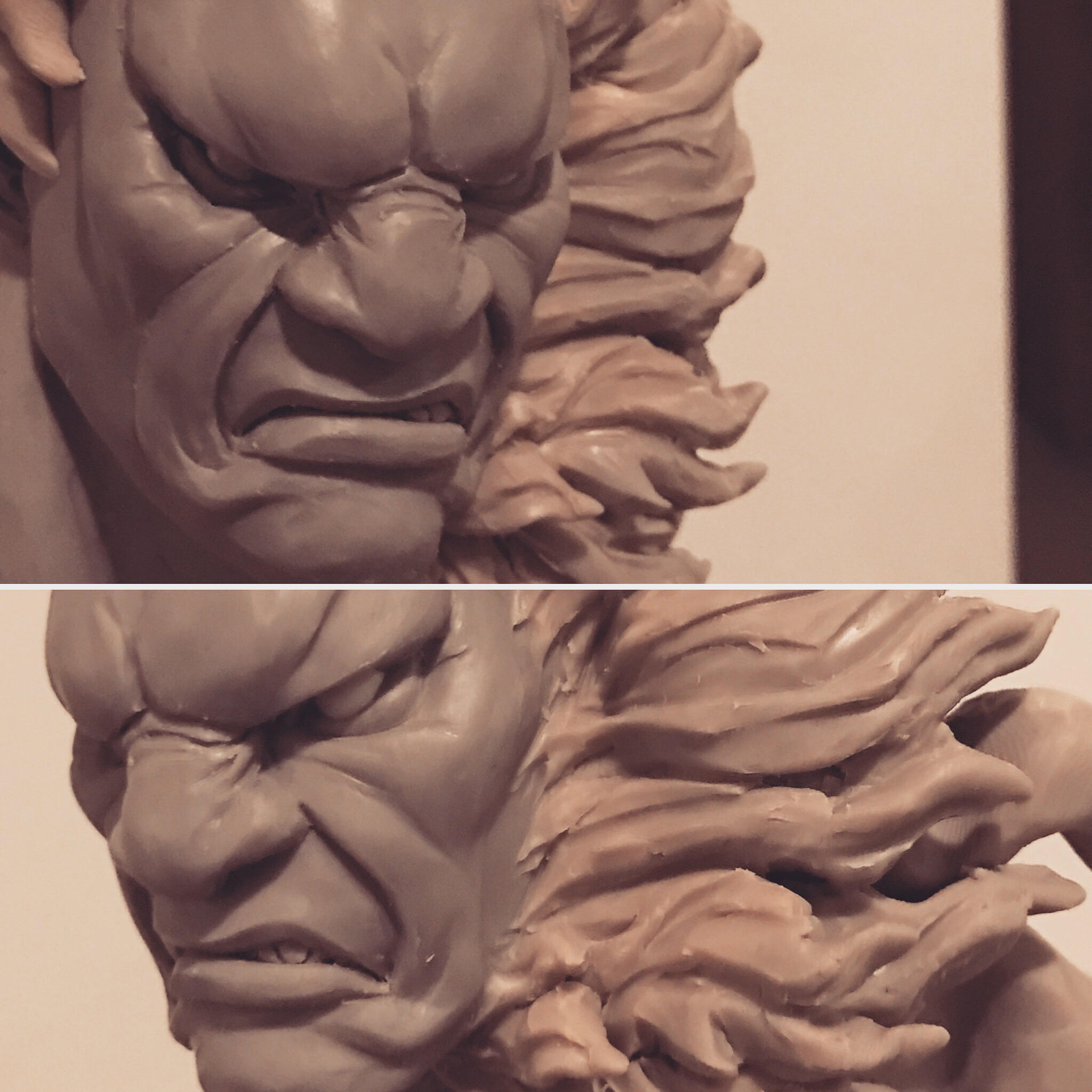 Hi guys,
I have let my poor DA account whittle and die..
will try and breathe some new life into it.

A sculpt of the new lion head akuma from street fighter 5.
A lot of people don't like the new design but I Think it makes sense and. I like the lion look.

Hit me up on Instagram for all my latest works

You made that? O.O

Not bad at all!
Reply

Amazing work bro ! (as always)

I do love this new Gouki design but to be honest I do prefer playing with the original costume !

=>
i0.wp.com/shoryuken.com/wp-con…
Reply

Beautiful piece right here man. You keep improving with every piece. Fantastic man truly fantastic.
Reply

I didn't like his new look at first but it's starting to grow on me a little... Like a beard.
Reply

very nice

Reply

Wow, it has only been a few days, but you are already working on a sculpt of the new design.
I liked the design more the first glance at it. It reminded me of Hyrule Warrior Ganondorf.
When I looked at it closer I wanted the top knot in the back. I understand that they want it to be visible so I will let that slide.
Characters like Nacali got skin pores and fine detail.
The face of the character on close ups looks like a blob of clay with no detail.
www.alfabetajuega.com/multimed…
This sculpt has more detail than the face of the model in the previews.
It may be the fact I am comparing it to Tekken 7's Akuma. I think that model is my ideal Akuma.
selectgame.gamehall.uol.com.br…
I hope it's just a low resolution picture.
Reply

Yeah I know what you mean about the lack of detail on the screenshots but I think cos they are low res, I referenced the artwork.
thanks mate!
Reply

I actually like the new design... BUT those bangs, dude x___x hahaha. As usual your sculpt looks amazing and full of life!
Reply