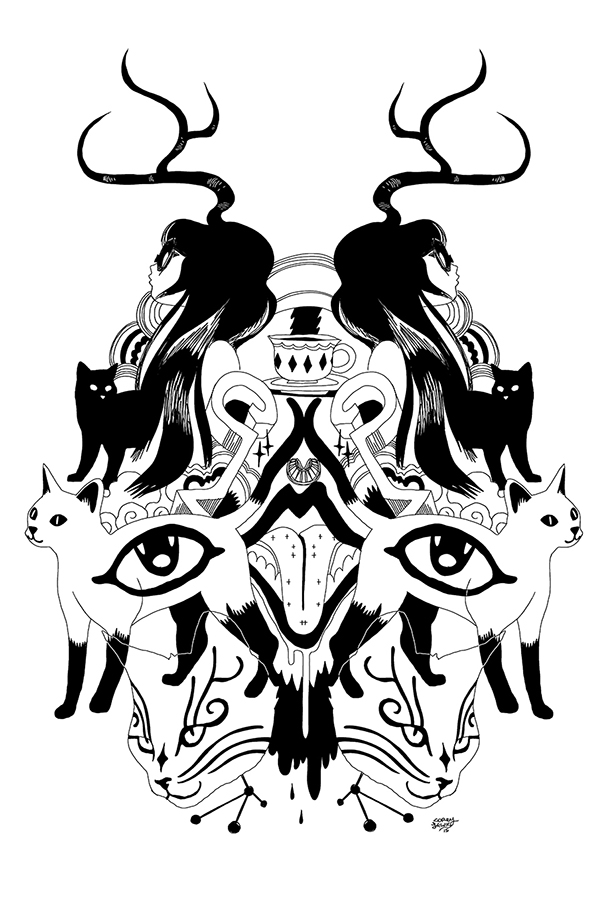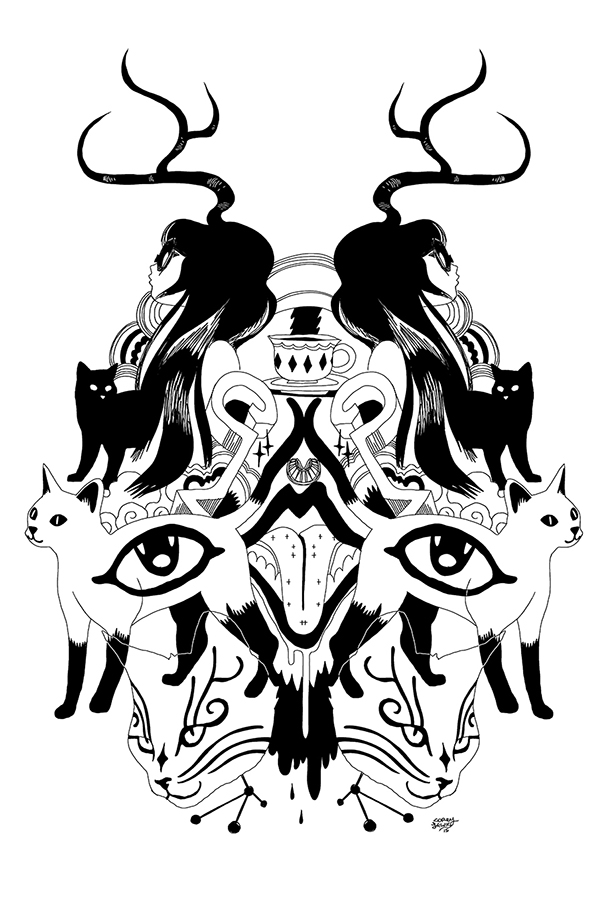 i remember at comic-con, you had a tattoo on one of your arms,
that looked like those lines and round joints coming out of the bottom of the cat's neck next to your signature in this picture.

i have not seen an interview or blog where you say what they mean.

i guess they're personal to you.
Reply

Reply

put this on a tshirt nooooow
Reply