Hey hey

,
this is a new beginning from my old adopt account. So I hope it will help ;w; and you are free to watch me if you intend buying / trading adopts from me! Thank you so much for your support and have fun on my site :3!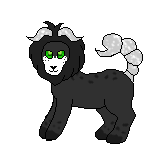 made by

~
Favourite Visual Artist
Kazuki Yone, Kagay, Cannibalharpy, Umbrans
Favourite Movies
Disney movies in general, Dragonheart
Favourite TV Shows
Constantine, Arrow, Grimm, Death Parade, Hakuouki
Favourite Bands / Musical Artists
Hollywood Undead
Favourite Books
Night Huntress Series, "Ascheherz"
Favourite Writers
Jeanine Frost, Nina Blazon
Favourite Games
Okami, Pokémon, Rune Factory 3
Favourite Gaming Platform
PS2
Other Interests
Writing, Cooking