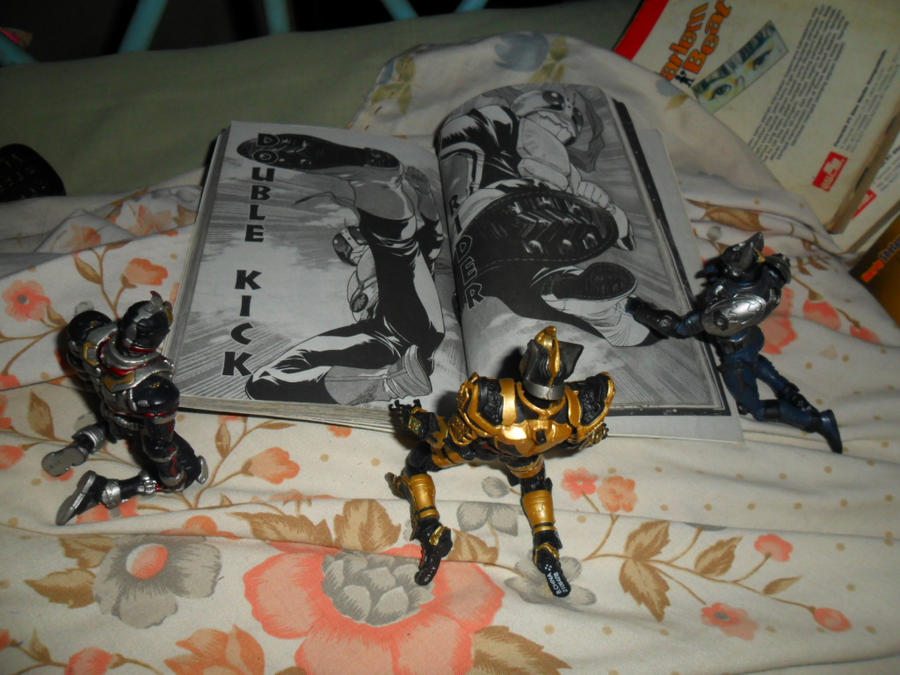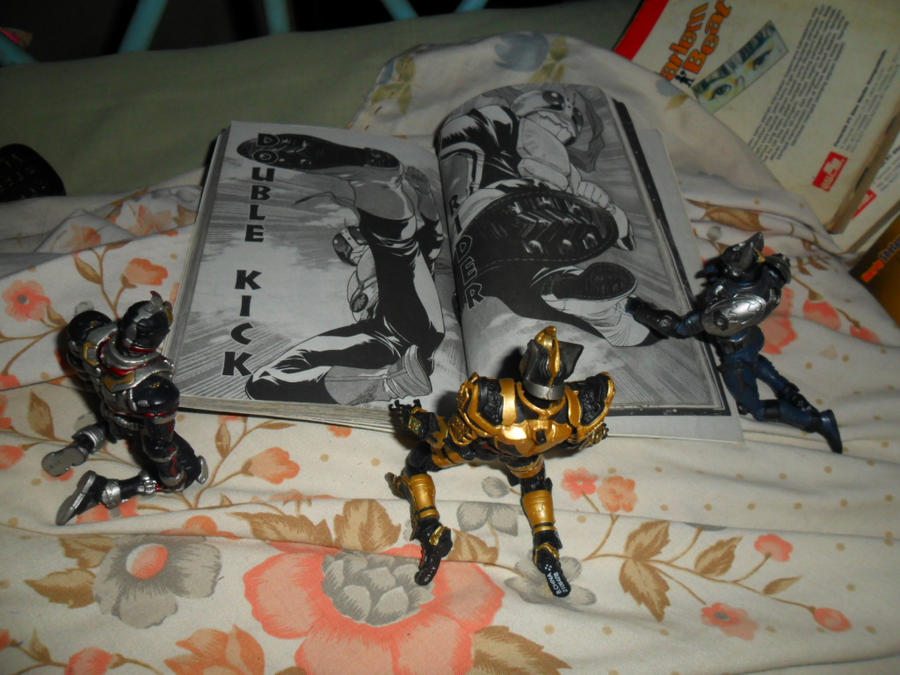 Watch
three heisei riders are tryin to understand their existence,so, they read some kind of history book of Kamen Rider

it's actually a manga version of Showa Riders, "Masked Rider Spirits" it was truly an amazing book... the only manga i put in my "hunting" list

SIC KT above,belongs to BANDAI n IT

This just begs to be captioned. May I?

Blade King: "Really?! THAT'S our heritage?!"
Faiz: ...I don't get it. Is that all there is?
Knight: Oh come on! We could do SO much better then that!
Reply

jadi kepikiran buat posein itu
kuuga agito double raida kick
Reply

make SHF ya?

bikin puh-leezeee....

gw miskin SHF,cuman punya accel doank

Reply

Is that an English translation of the manga?!
Reply

actually,it's an indonesian translation of the real manga..

but,in japan,they already called that kick "rider double kick" so,the indoesian translator decided to not to change anything there

Reply

Man I wish there was an English translation of the manga <.< you're so lucky!
Reply

but,hmmm... hey,i guess i have a link to download the english translated version of the mangas..

you wanna?

Reply

You mean the scanslations? I believe I've already seen them although there incomplete and no one has scanslated recent chapters

Reply

Faiz, Blade, Knight: This ... is .... the Legendary.... Double Rider kick?
Reply