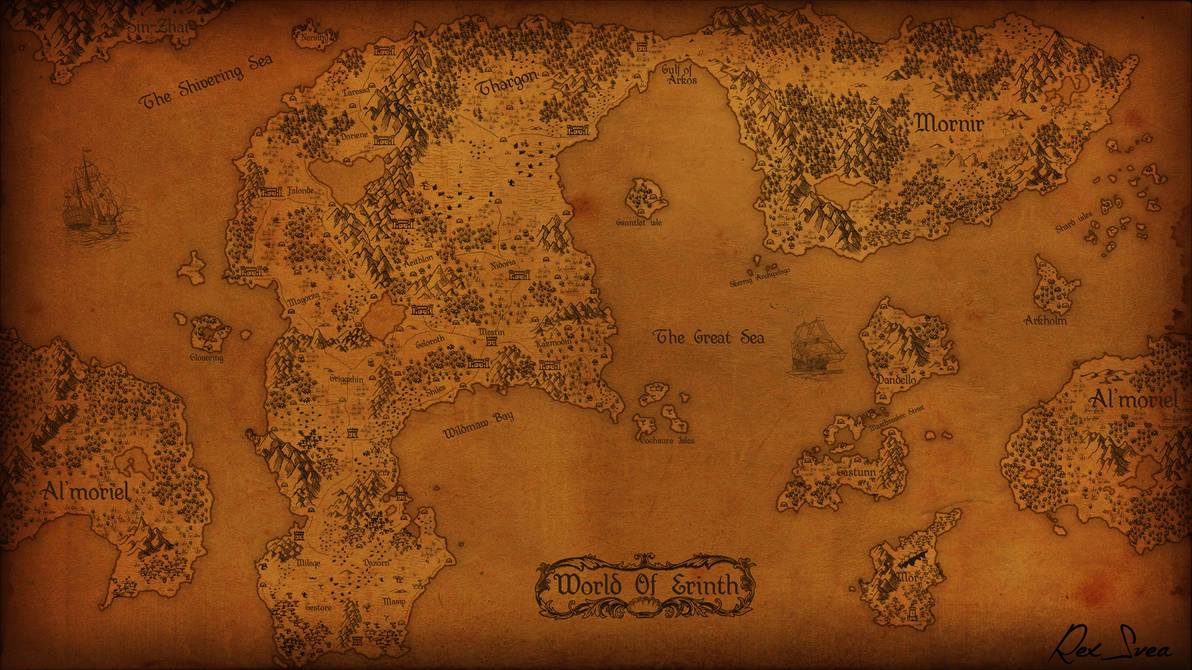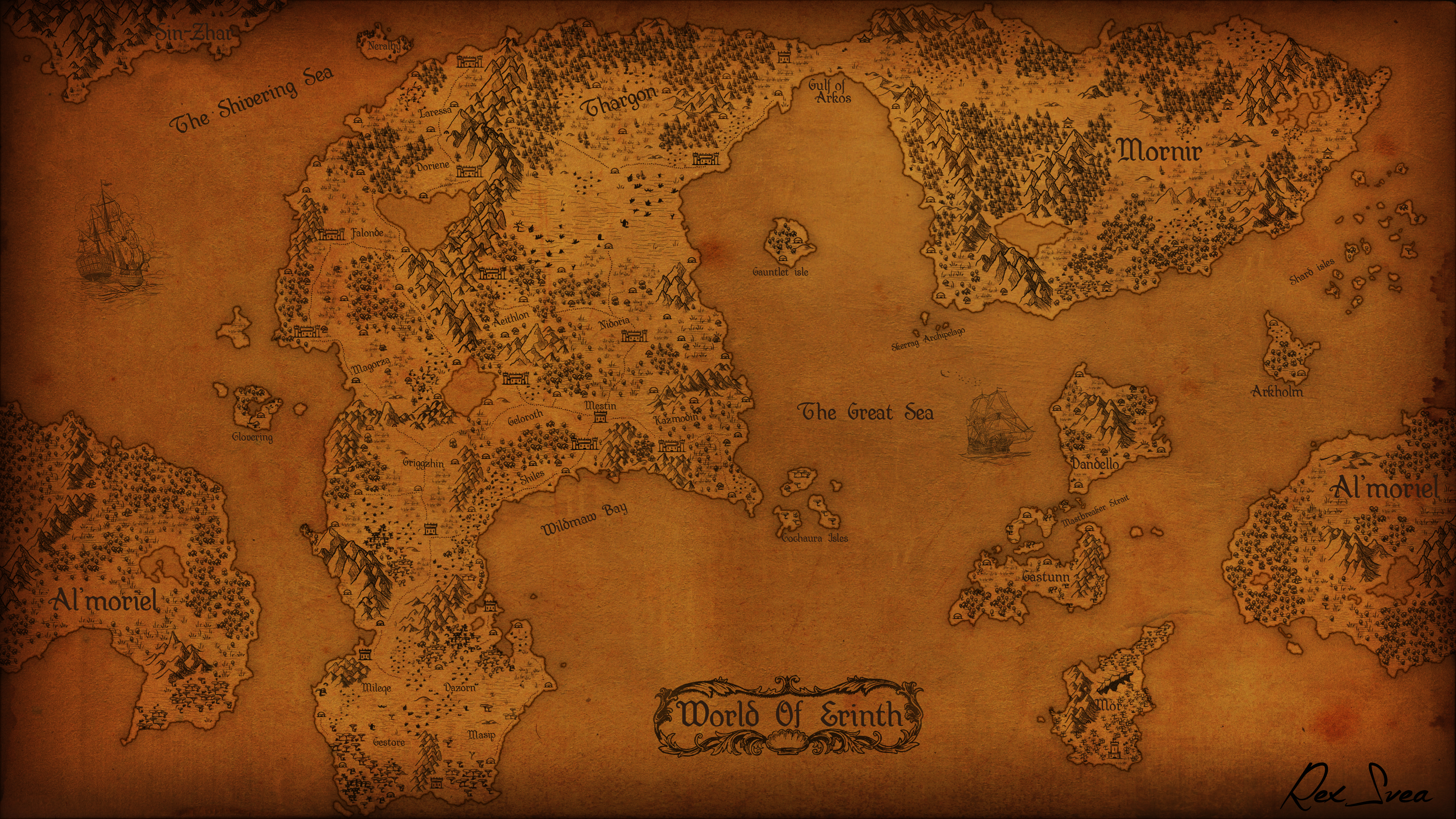 Watch
This is my first attempt at a world map. The world of Erinth. Fictional world in a DnD setting. Looking for input and criticism of the picture, and also ideas of what could be improved, added, etc etc. I was thinking about maybe adding borders, or paper folds to make it look more "real". Again, ideas are very, very welcome.
Pictures of boats shamelessly borrowed from the internet.
Brushes used for the moutains, woods etc.
starraven.deviantart.com/art/S…
eragon2589.deviantart.com/art/…