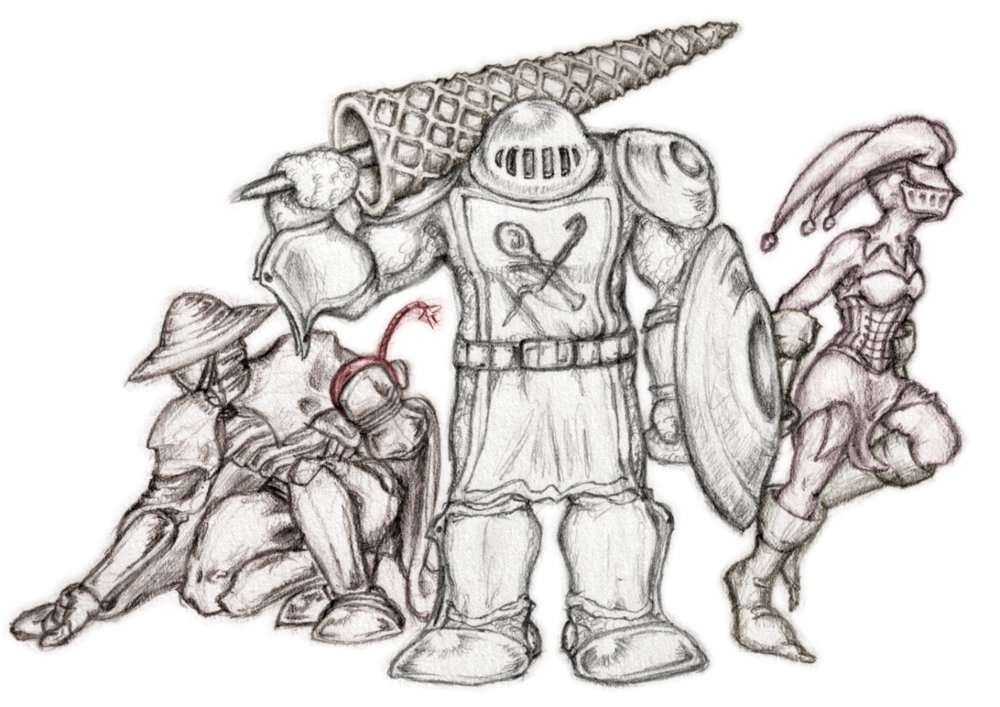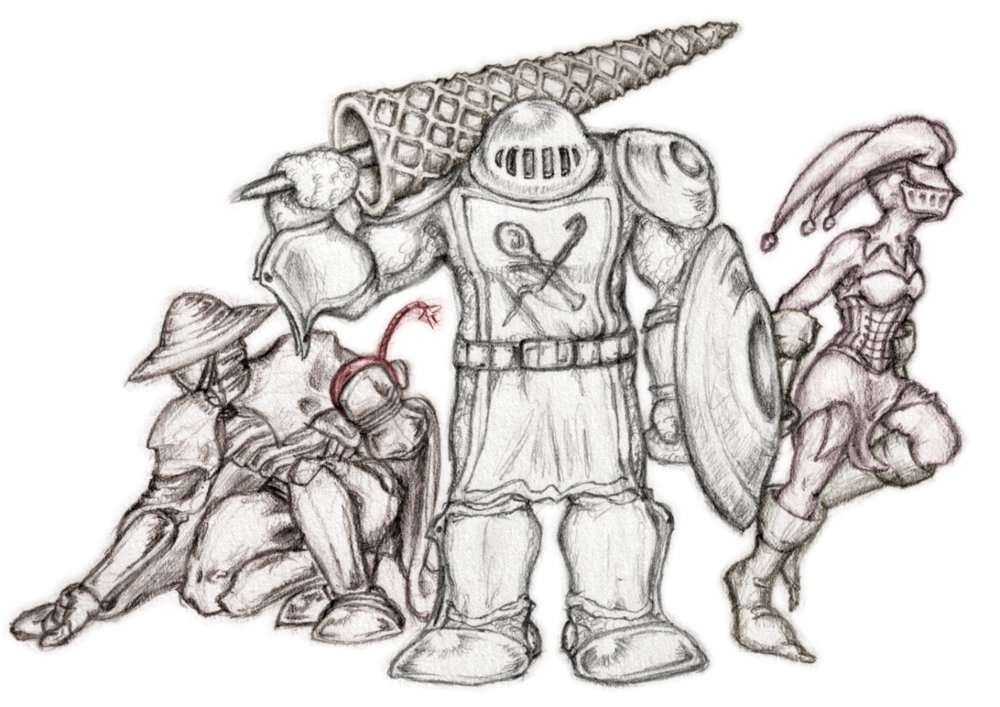 Watch
This is the first group pic of the three basic troops from my upcoming game NeaPUZZLEtan. It is actually the first non-sketch picture of any of these characters, which is probably why I managed to get so much wrong, despite every aspect of their design already being finalized~!

This was meant to be a quick picture to be shoved into the background of an alert box or pause screen or something. However, it ended up taking forever, and not even for the normal reasons of being horribly out of practice. There is a lot I could complain about, but that freakin' Jester was like having one last piece to a jigsaw that just didn't fit. It has been a good long while since I erased so much that the paper became an inviable gray blob, so I just said screw-all and finished it up.

Also, waffle cones are really hard to draw without a reference.

Just pencil and GIMP to clean up the very dirty background and give the hint of the troop's respective neapolitan ice cream colors.

I'm rather curious as to just how much it would hurt to be hit with such a latticed lance.
Reply
The bomber has a cherry, the knight has a bowl and cone, but what does the jester have that's ice cream related? Nothing? Unless ice cream comes with scantly-clad ladies, in which case I need to go to the store.
Reply

Her boots and gloves are kiddie cups. She also has a scoop wand she carries on occasion, but is often omitted since the Jester class can't even attack.
Reply

Unfortunately, every response I could think of could be misconstrued as a sexual joke, and THAT AIN'T MY STYLE
Actually the jester hat could be made bananas.
Reply