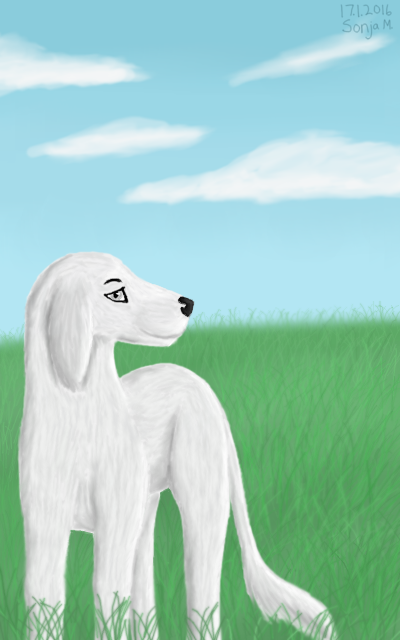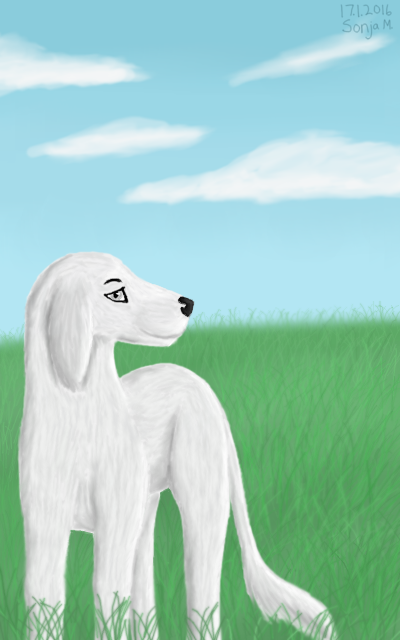 Watch
>
www.youtube.com/watch?v=TD7SrY…
SPEED ART!
This is fan art for
Dathew
and this is her saluki character Sienna from Zinger RPG.

I wanted already yesterday draw somebody from Zinger but today I managed to decide who I would draw. I am pleased with the result, it's nice and summer-ish and I like that position and background is nice, too. Aw I like this.
Suomalaiset roolipelaajat tervetuloa! >
dathew.fi/
<
Art
Revontulimyrsky
Sienna
Dathew

Reply

Oivitsi!

On ihan Siennan näköinen, enkä vähän turkkia olisi voinut olla rinnassa ja mahassa. Häntä on kuitenkin hyvin huomioitu salukin hännäksi ja väritys ja silmä natsaa! Tästä huomaa hyvin kehityksen, jatka samaan malliin.

Kiitos!
Reply