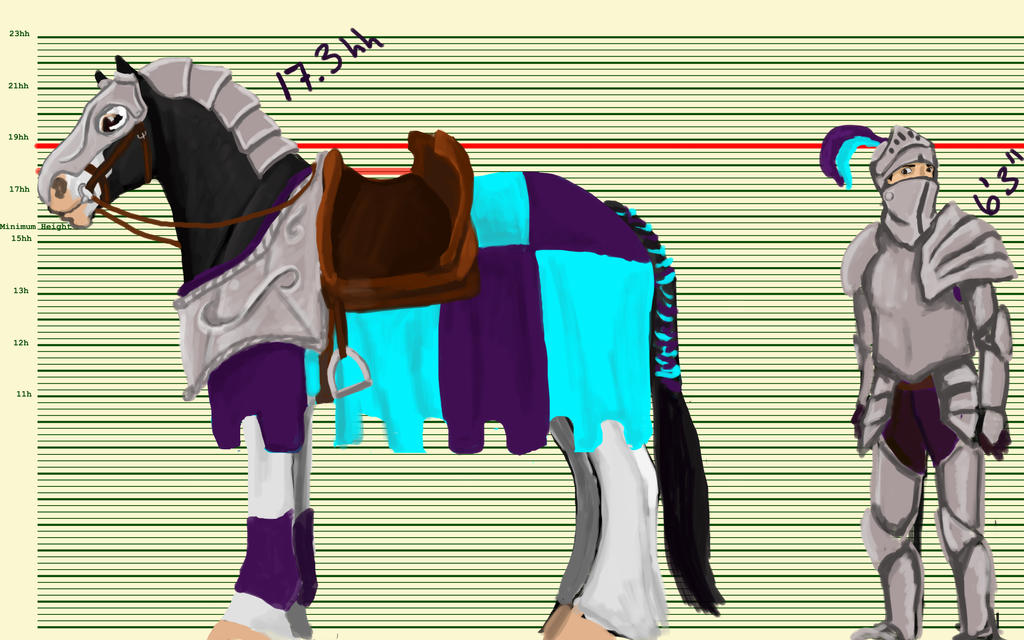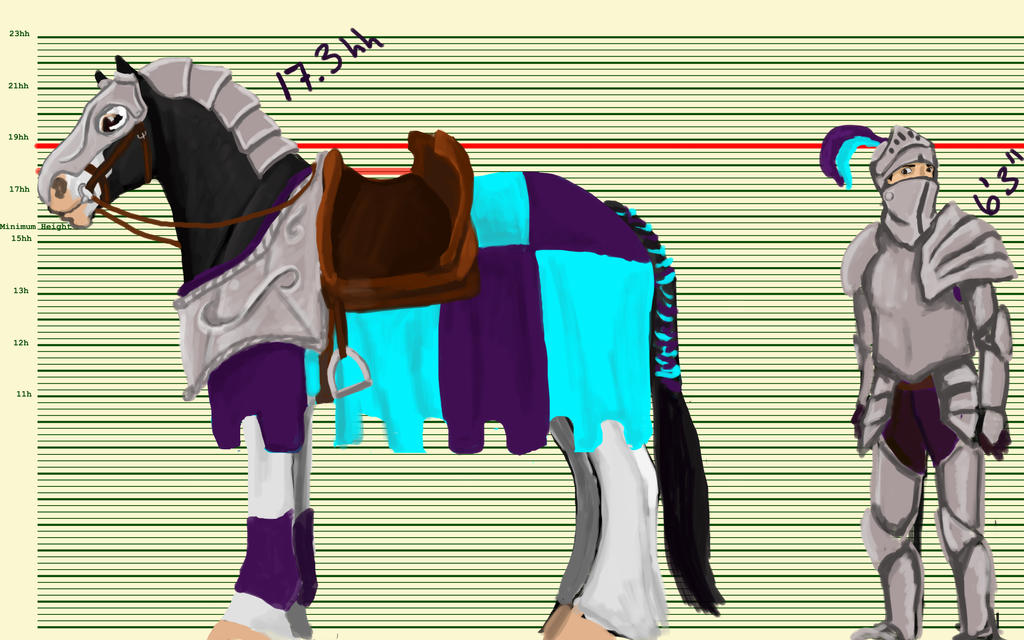 Watch
Stuff for the
WTS Summer Joust.
Stable Name: Rockroot Farms
Rider's Name:
Sean Aden
Horse's Name:
Rocky Mountain Way
Link to Stable Group/Journal/Account:
[link]
Primary Color: 00f2ff - light blue
Secondary Color: 400f52 - dark purple
Custom Armor/Barding: Yes
I hope that strike plate is ok ><;
Also Rocky has a crinet because I like them. I used to draw knights and armored heavy horses all the time when I was younger...I started to go full on war horse with this originally (crupper, flanchard, everything) before I remembered this is a joust.
Sean has a big neck piece on his helmet because apparently getting a lance through the neck killed a bunch of jousters way back when, and so they started adding big neck guards, and still do today for the most part. Also, Sean's lower left leg is a prosthesis, (below the knee) but is a one with a locking mechanism that basically lets the foot point so the "heel" is down like it's supposed to be- and it's hard to tell he's even wearing one when he keeps his legs covered up. I spent a ton of time researching riding with a prosthetic, so if need be I can provide links that more or less prove he'd be fine riding even with a fake leg.