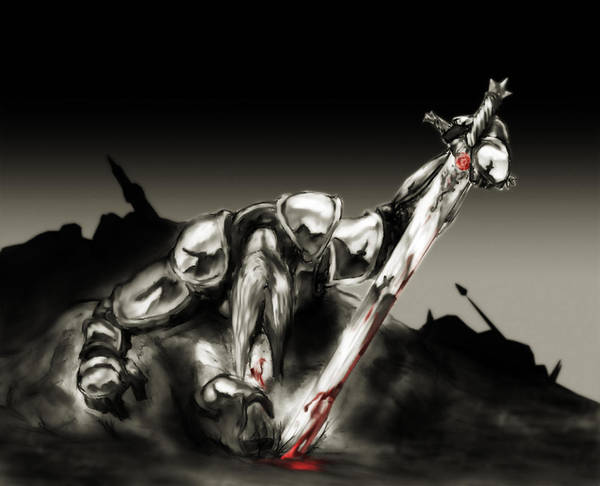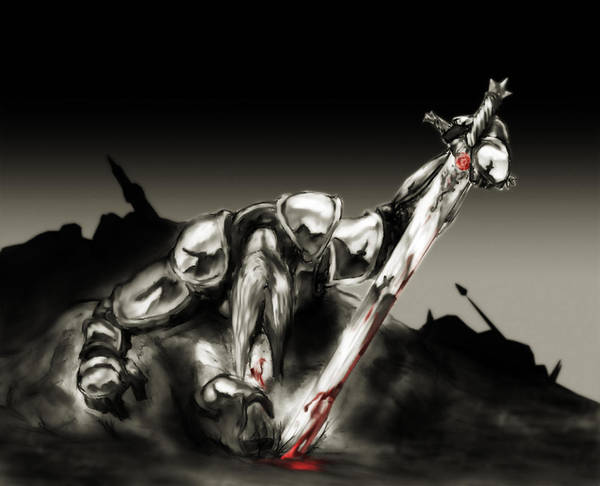 Watch
It dosen't matter how much you buf your amour...
I always thought this pic would make a good T-shirt, like one of those fantasy shirts with a dragon or whatever on them, with just a little bit of color. I had a bunch of fun with the layer effects used to get the wet blood feel.

Ooh . . . very nice. The idea of the fallen hero, once revered by those he protected yet easily forgotten and cast aside when he does fall . . . you've captured it beautifully.
Reply


Brilliant work, I dunno why this is in fanart tho.. If it was anywhere else It would hav gotten much more attention, things move way too fast here. Its off the main page in a couple of seconds. The only flaw as far as I can see is the background tho, even if it faded out rather than just end so suddenly..
Anyway, great stuff, keep it up.
Reply