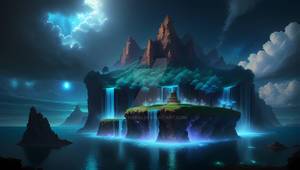 Epic Artscapes Experience
Experience captivating landscape art in a world of creativity powered by AI. The 'Epic Artscapes Experience' offers exclusive access to impressive artworks. Immerse yourself in majestic mountains, enchanted forests, and breathtaking sunsets that will awaken your senses. As a subscriber, you'll receive free downloads of these epic landscapes. Let the magic of the 'Epic Artscapes Experience' inspire you with its AI-infused creativity. Join now!
---
USS Constitution Gun Deck
Description
The USS Constitution, aka "Old Ironsides" is a 3-mast gun ship originally launched in 1797. It is now rests in the Charlestown Navy Yard in Boston, MA.
Image size
5184x3456px 3.66 MB
Shutter Speed
1/400 second
Date Taken
Dec 23, 2012, 4:02:38 PM