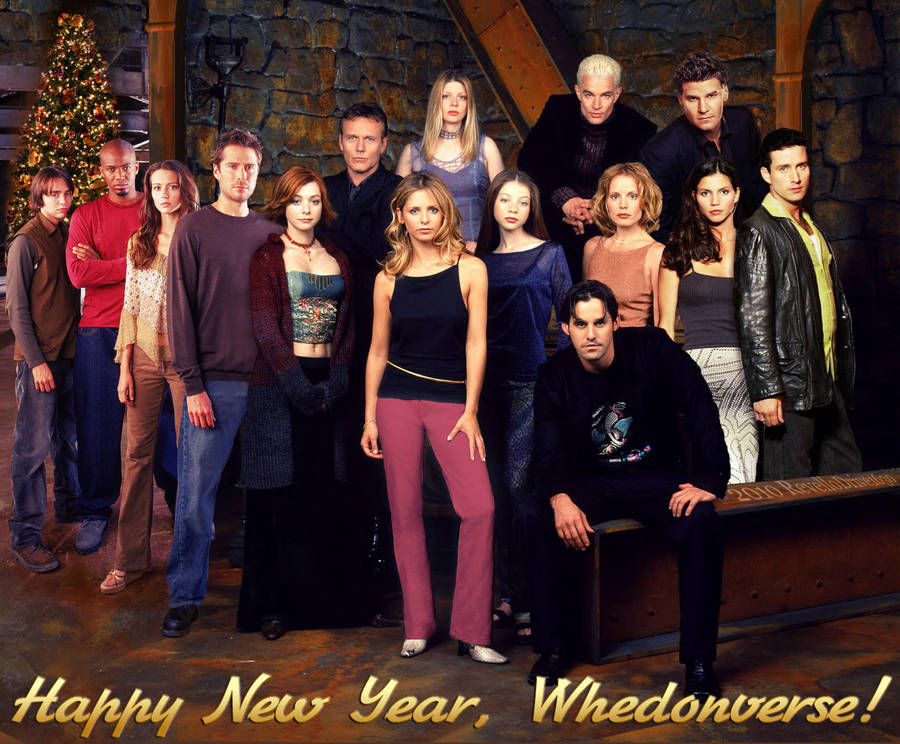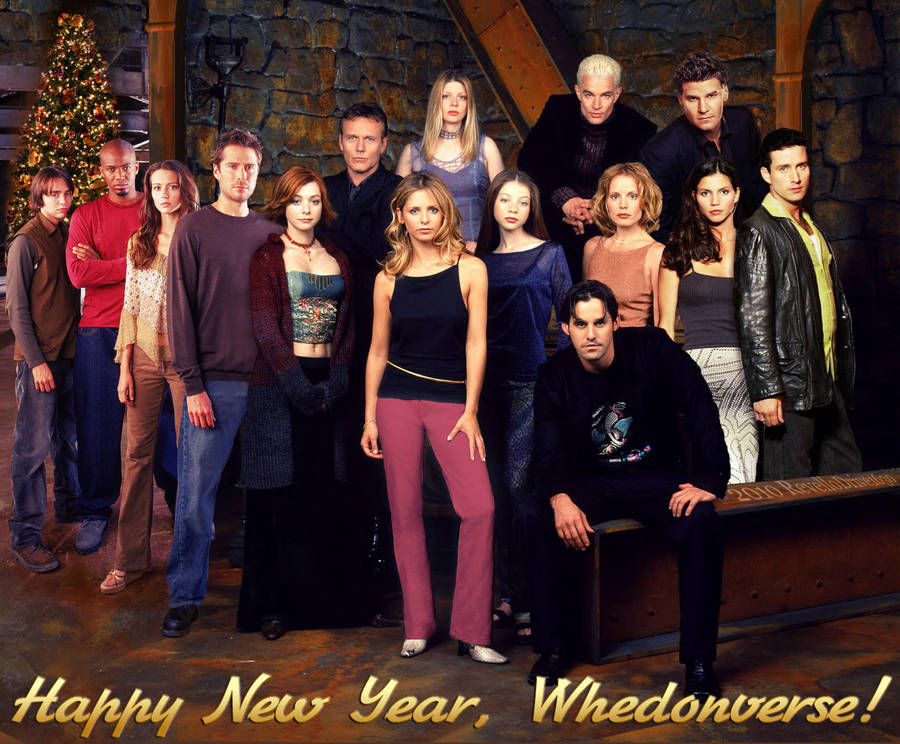 Watch
No time for a new collage, so here is the one from last year. But I nevertheless wish everyone Nappy New Year 2012!
Дисклеймер: Арт предназначен исключительно для использования в качестве обоев рабочего стола, коммерческой выгоды автор не имеет. Все персонажи принадлежат их законным владельцам.
Просьба работу не видоизменять, не резать, не выдавать за своё, выкладывать на других ресурсах только с указанием автора и после предварительного согласования со мной.

The only one I do NOT know is the guy beside Cordi and Angel...to the right.
Reply

I can only repeat my comment from below:
You mean Doyle? One of the greatest characters of Angel the series, who died a heroic death and gave Cordeliya his gift of vision from PtB.
Reply

oz where is he ?
But i love it anyway
Reply

He's in Nepal, looking for inner peace. But he'll come back, for sure

Reply

I really love the placement of everybody in this - especially that Wesley is next to Willow!

Reply

I actually don't recognize the guy on the right. Who is he?
Reply