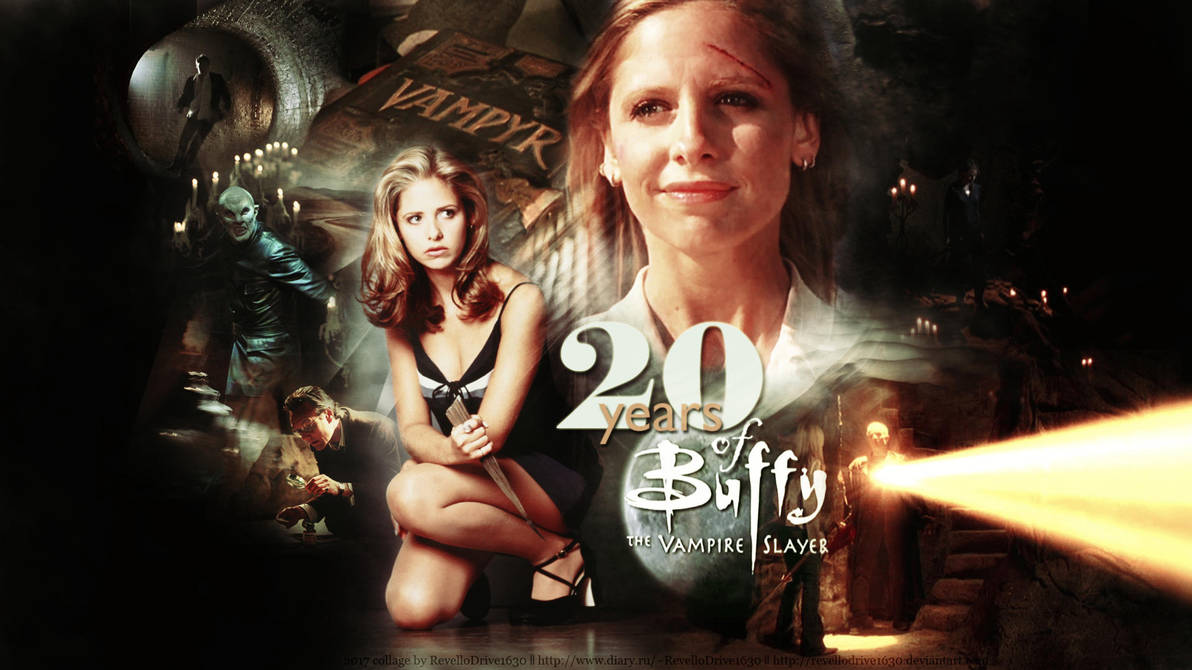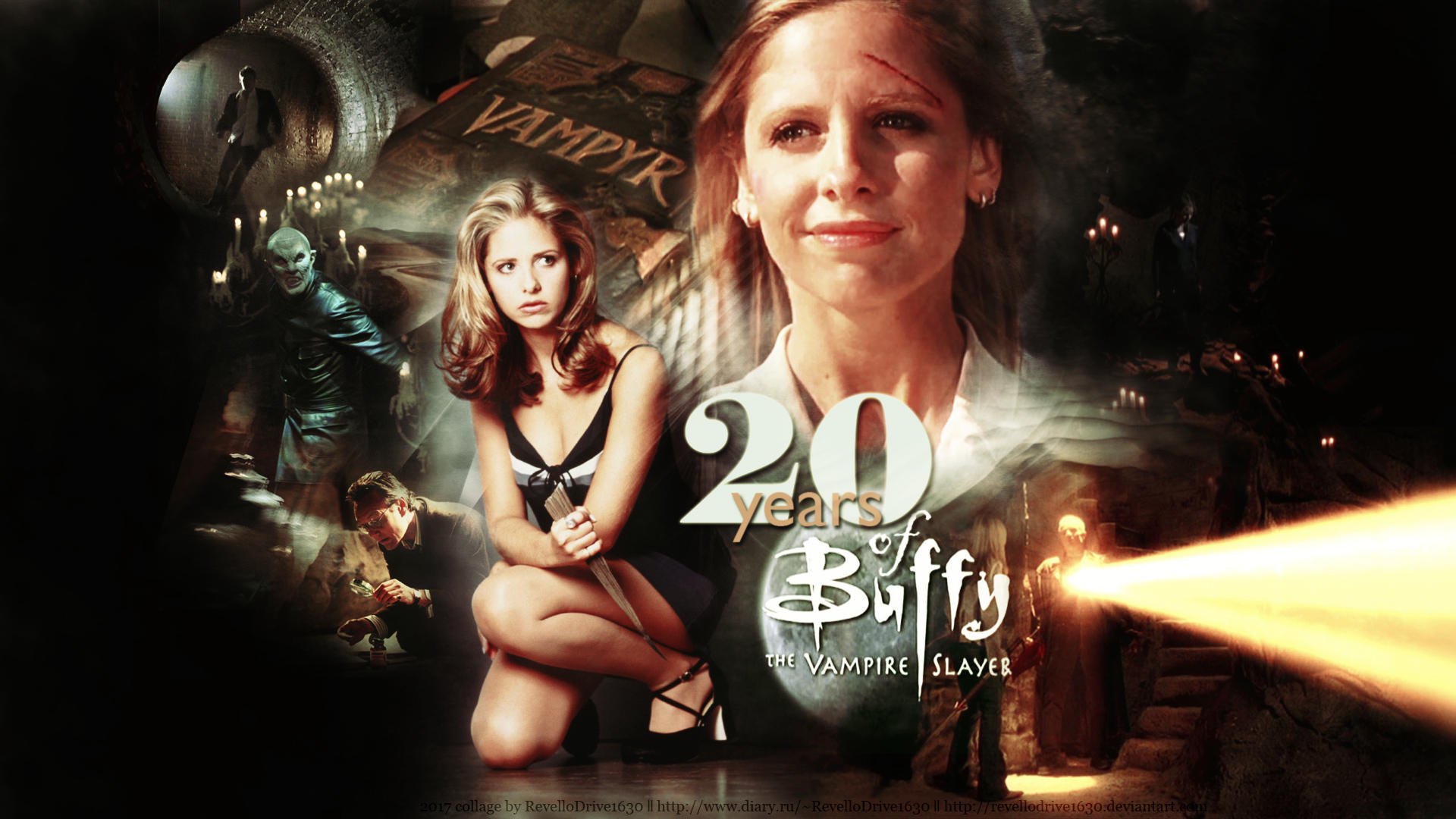 Fan art celebrating 20 years of BtVS.
Please, do not repost, modify or cut, it is not a source for banners, avatars etc.
This art is intended for personal use only as a desktop wallpaper. I do not gain any profit from it. All characters belong to their respective owners.

Фандом: Buffy the Vampire Slayer
Автор: RevelloDrive1630
Рейтинг: PG
Пейринг: Баффи, Спайк, Джайлз, Ангел, Мастер
От автора: коллаж сделан в честь 20-летия выхода первой серии на экраны. Первая коллажная фанарт-обоя после 4 лет перерыва.

Reply

Reply

Reply

Thank you for the great wallpaper! I can't believe it's been 20 years!

(I know what I'm watching tonight.)
Reply

Hard to believe its been 20 years! And so many fan fiction stories out there as well!
Reply

Reply

Reply

Thank you! It was a bit unusual to do it after a 4 year break in fanart, but Buffy inspired me.

Reply

Can I just say WOW!

Reply