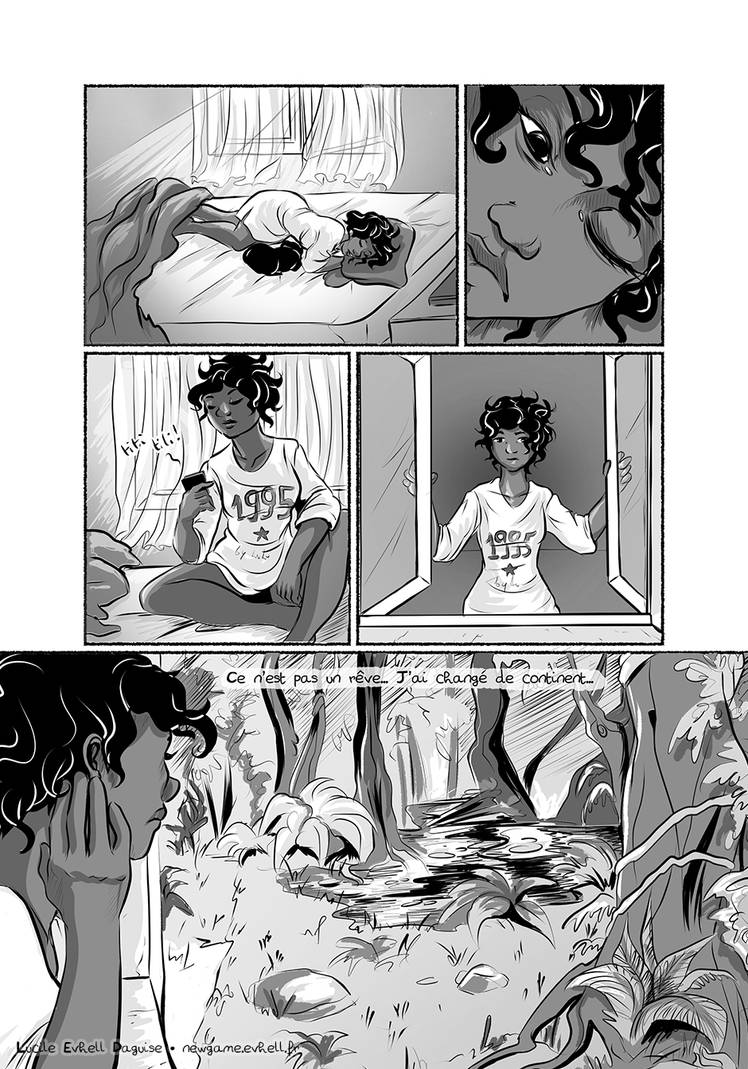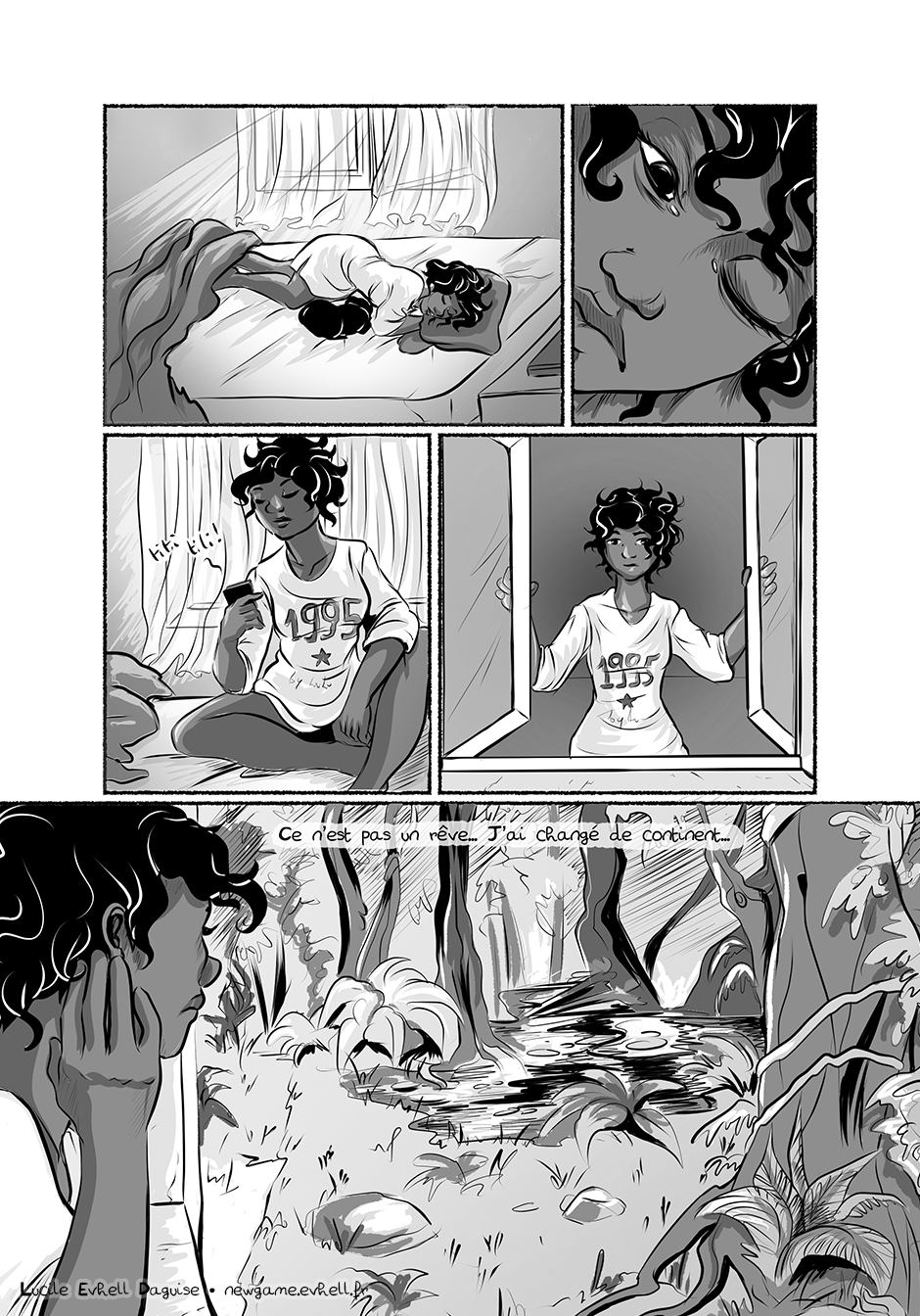 Watch


First page

Previous page | Next page



●
●
I'm stopping english translation for now. My readers are all french and translation takes a lot of time. I think I will come back to the translation when I have more time or if readers ask for it. Thanks for understanding !
Synopis
A young french woman named Nora just finished her computer sciences' studies. She found a job ! She will be a computer scientist in a laboratory based in... The Amazon jungle ! Nora will meet her new mates who will become her new family. Here at the laboratory, everyone has a room at the first floor and lives all the year here, far from civilisations, deeply covered by the jungle.
●
●

Petite transition avec l'ensoleillement du matin....

Synopsis
Nora, jeune diplômée rejoint une étrange entreprise : un laboratoire d'analyses scientifiques qui se situe... en pleine forêt amazonienne ! Elle y fera la connaissance de ses collègues qui deviendront comme une nouvelle famille, car ici tout le monde loge sur place, dans la tranquillité de la forêt, loin de la civilisation.
---
● Medium ●
Wacom Cintiq 22HD, Clip Studio Paint
● Join me ! ●
Follow my webcomic newgame.evhell.fr

evhell

Evhell.fr

Ouahhh le décor

Ça doit être cool d'habiter là-bas ....
Reply

C'est vrai qu'il doit falloir un petit moment pour s'habituer...

Reply

J'aime bien cette scène de contemplation parce que je m'y imagine tellement. L'émergence... La lumière verdoyante... La chaleur O_O La couette tombante parce que t'as passé la nuit à l'enlever puis la remettre, ne sachant pas s'il fait trop chaud ou trop froid...

Reply

Oui, j'imagine bien aussi

Ca fait rêver... (même si dans les fait je sais pas si j'aimerais être loin de tout comme ça. Je veux dire pour des vacances oui, mais pour y vivre... Quoi que, s'il y a du net je devrait pouvoir m'y faire en fait

)
Reply