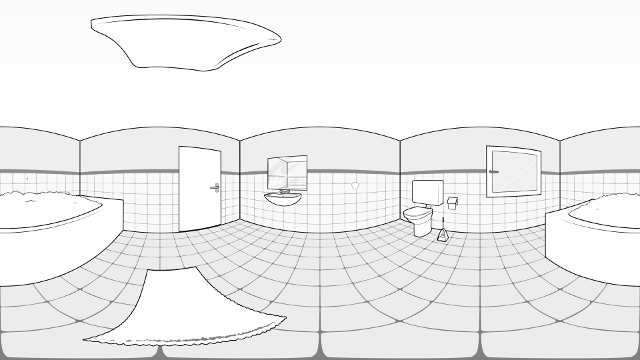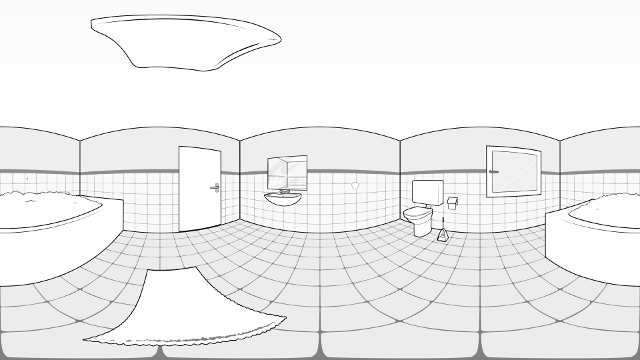 This has been in the making for a year. Ever since Simon's Cat released their first 360° video, I've been hooked - I needed more 2D animations in this kind of VR format! In order to encourage people to make more, I made the template I made for this video available for free. This video kind of serves as a proof of concept. You can do it too!
If you're looking for high quality 2D animated 360° videos, I'm trying to keep track of them in
this Playlist
.
I personally recommend:
There have been so many
failures
during this project. I tried drawing a template by hand. Ended up destroying what I did because it was horribly wrong. I tried math. Didn't understand. I tried different softwares. None of them worked the way I needed them to. I tried playing with CreaToon's lenses. And was disappointed.
Equirectangular projection is so counter-intuitive.
Finally, I learned a minimum of how to handle Blender. An amazing tool, but so complex! Buttons everywhere, different modes... I'm glad I halfway get what I was doing. But it worked. And now I have a working
template
.
And then, it still took forever.
---
Free artwork! You may:

Share

Remix
and use this work (even commercially),
under the following conditions:

Attribution (credit me)