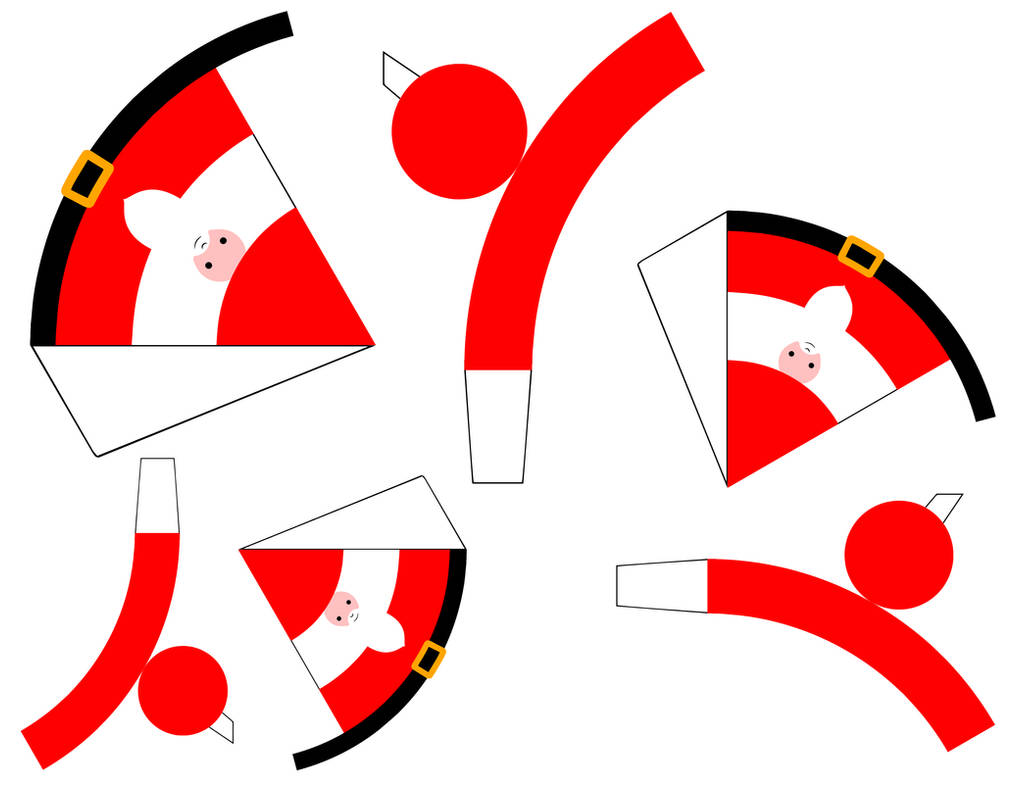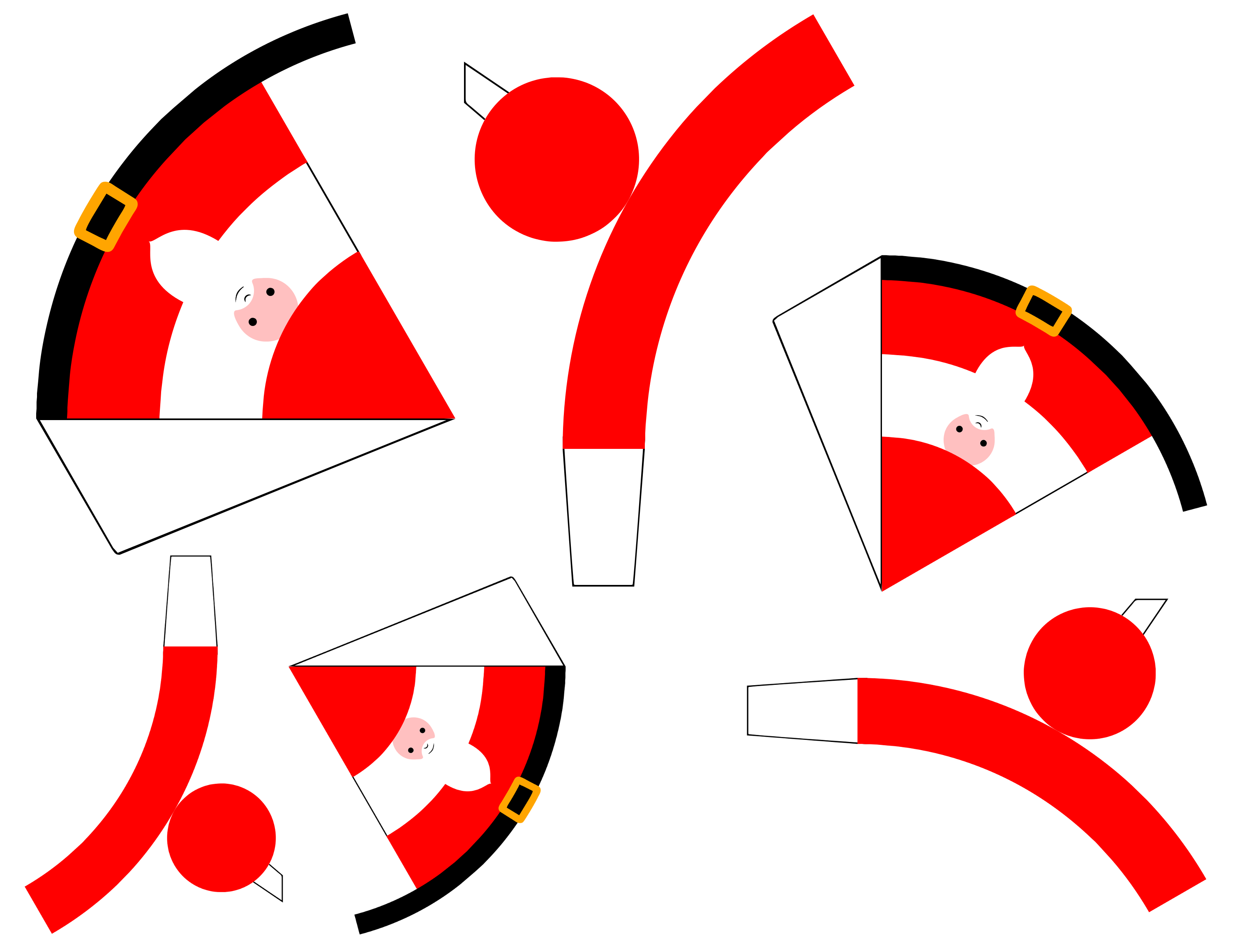 This Christmas Nesting Doll was originally made as a papercraft template unofficially accompagning a really sweet picture book called "Tausend Millionen Weihnachtsmänner"/"Miljoona biljoona joulupukkia" by Hiroko Motai and Marika Maijala. I made a few nesting dolls with some kids and it was fun.
Since I had no other way to do it, I made everything from scratch in GIMP. There was... quite a lot of math involved to get everything exactly right. I'm kind of proud of the end result. I should use math more often. Results are always so pretty.
---
Free art - you may:

Share

Remix
and use this work in any way you like (even commercially),
under the following conditions:

Attribution (credit me)

Great idea! And I suppose it would work to make more than 3 dolls if you scaled the size of the image down?
Reply

Oh, for sure! It might become an issue to glue them together at some point, so I might have to scale it up, which is something I can do because it's basically a vector image.
Maybe I should upload the original files so that people can do the same if they like.

Thanks!
Reply

I am here from
to give you some helpful advice!
To keep it clear:
Likes:
1. The bright colors are perfect for these dolls, especially since it is supposed to be Santa.
2. The folding parts are clearly marked.
3. You seem to have it down very well mathematically.
Things to consider:
1. Although the picture does speak for itself, I would like something explaining how to fold them and put them together, to clarify it for those who do not understand pictures.
I guess that's all I have to say. Not a bad job!
Keep drawing!
Reply

Thanks!

I am still trying to figure out how to make an instructional illustration that looks good enough for this. I'll have to test out my animation program to see if I can get it done in 3D the way I imagine it.
Reply

s here ! First of all these are positively adorable and I'm sure would be very fun to make. I love the little faces and the simplistic lack of detail.
I am curious have you actually tried building these little gentleman? The body's are good and I like the fact that they have such large paper overlap area with which to glue them together. I believe this will made them rather sturdy.
That is where I lose it though. I'm not quite sure what to do with the other pieces provided. I have come to the conclusion they have to be bottom pieces but I am not sure if they are an optional piece for people who choose not to nest their santas or something you merely set on the bottom. If the second is the case I would recommend possibly more tabs with some slots to slide into so they could have a secure hold on the above piece?
Either way it is meant to be interpenetrate I would say including instructions on these little cuties would be a good idea or even a picture of the finished product. Everyone might not need them but for people like me who know nothing of paper craft and happen across them it might make the process easier if they decide to give it a go!
Reply

Thank you.
I did build them! They're not as mathematically perfect once you make physical copies, but they actually work!
After your comment, I uploaded pictures of the prototype
here
and
here
. The prototype, as prototypes tend to be, wasn't perfect. Turns out that firm paper isn't all that easy to roll into a cone. Also, the overlap areas you like so much were
much
smaller then. The size of the overlaps were a
necessity
, especially once you get to the small one.
Unfortunately, the bottom pieces were not designed to be optional. The belt buckle is supposed to go over the bottom piece and without the bottom piece, it would tip the upper piece a bit.
Tabs and slots? My paper engineering isn't good enough yet to add them into this design as a practical solution. Given that a experienced crafting child should be able to cut those slots out, this is a bit of a challenge. (It's what the buckle was for initially, but it didn't work out as well as I wanted it to... maybe if I added more things like the buckle... maybe some arms!)
Instructions are a great idea! I haven't had the time to make a style-matching instruction (a cone is 3D, my 3D has limits, especially if it has to be as clean as the rest of the template), but I'll definitely add the images to the description.
Reply