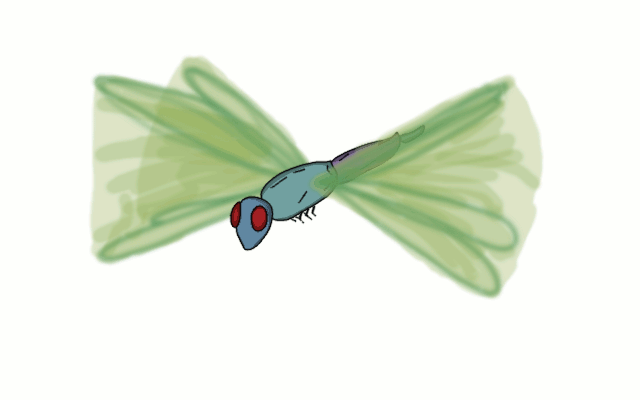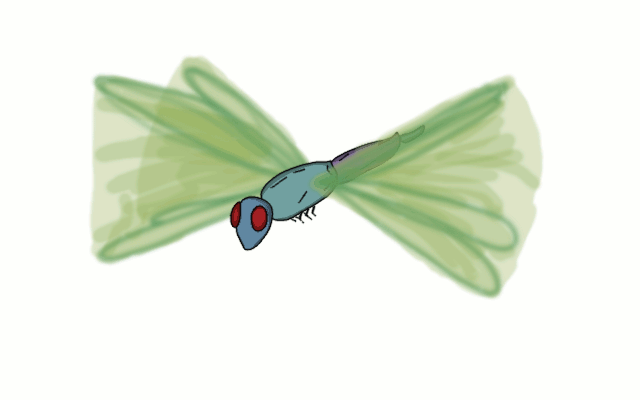 OK, so there are a couple of new things I want to try out, so I'll try to look up how to do these things. Can't promise anything, but I might find a thing or two that helps me out.
Fun fact, if you keep your eyes long enough on the animation and if you happen to be sleep deprived, you can see the dragonfly hovering up and down. Or you can feel yourself hovering up and down.

Reply

Reply

Well that is certainly an interesting bit of information there on seeing it fly up and down. Overall the animation looks great. Another job well done.
Reply