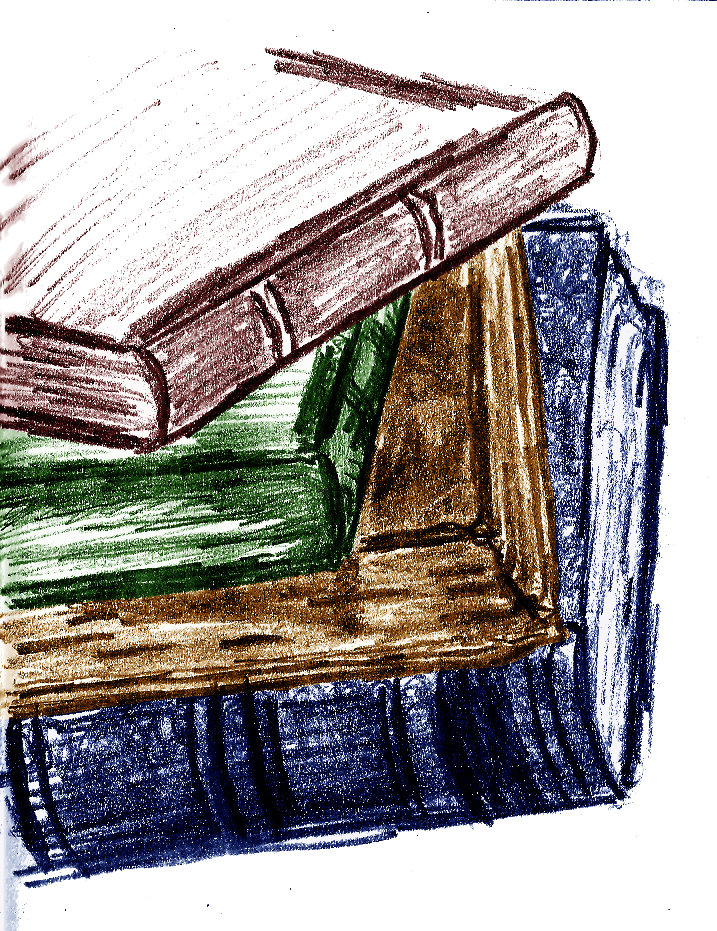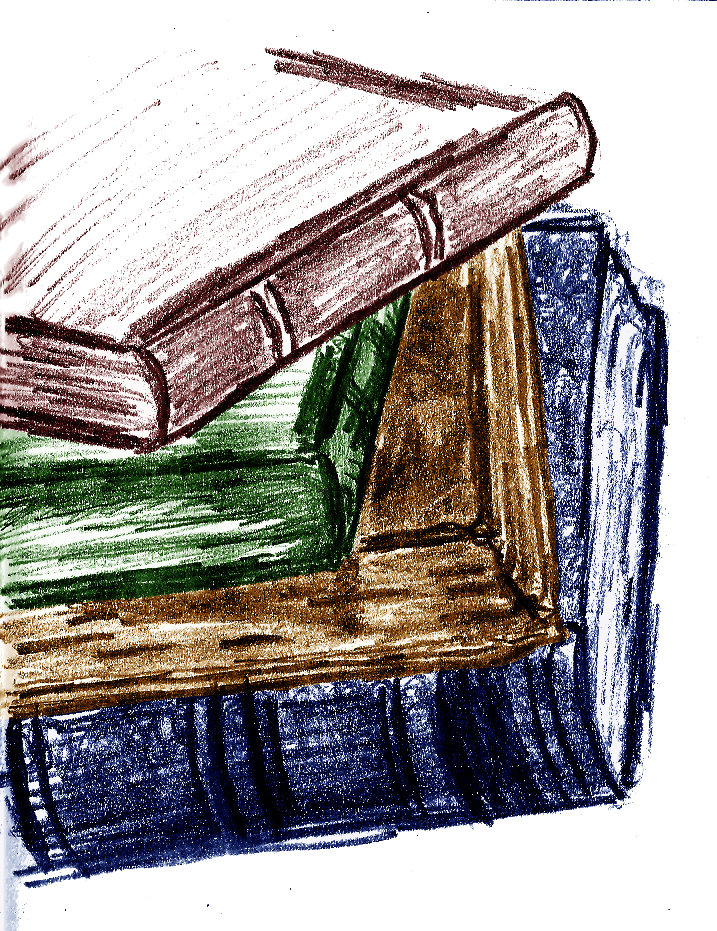 I challenge myself to do one pencil sketch every day.
Click here to read about it.
<<First
|
<Previous
|
Next>

Books!

You may:

Share

Remix
and commercially use this work,
under the following conditions:

Attribution (credit me)

I've been tagged by
J-Ari
with the topic
happiness
for the
ProjectComment
Tagline (:
Alright, so, I chose this deviation because Books = Happiness (at least for me!!). And even though this deviation is in 'scraps', I think it's very nicely drawn! I love the colors you chose for each of the books; they're all pretty earthy/neutral. I think that adds on to the overall sketch because it doesn't look overdone and messy but still looks colorful and nice on the eyes. I think it can be cool if you can add a background to it, or add more details to the books, but this is definitely a great start!! (:
Keep creating.

_________
and this is the end of the Tagline!
Reply

Woohoo! Another Tagline finished.

Books are happiness is books!
Good, two things seem to be OK: it is recognisable enough and it is reasonably well done.

The colours have been edited in digitally. It is a pencil sketch. Which is why it's easier to have earthly colours.

Backgrounds are a problem for me. I should do more with backgrounds.

Thanks for the comment.
Reply