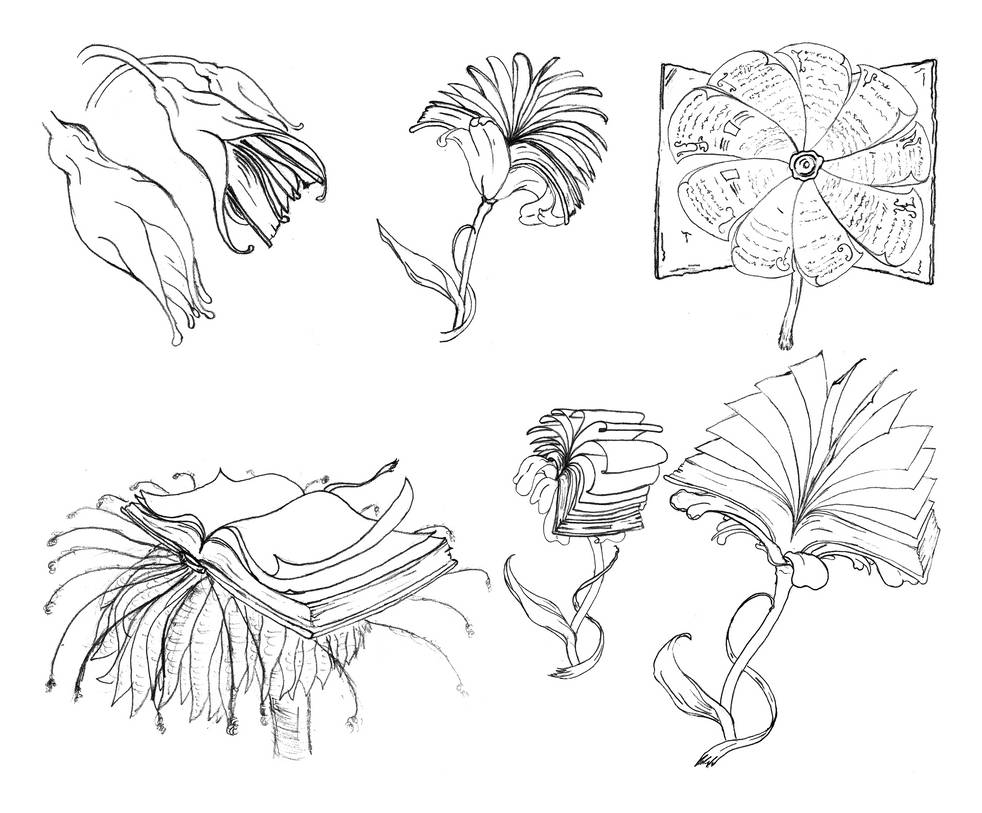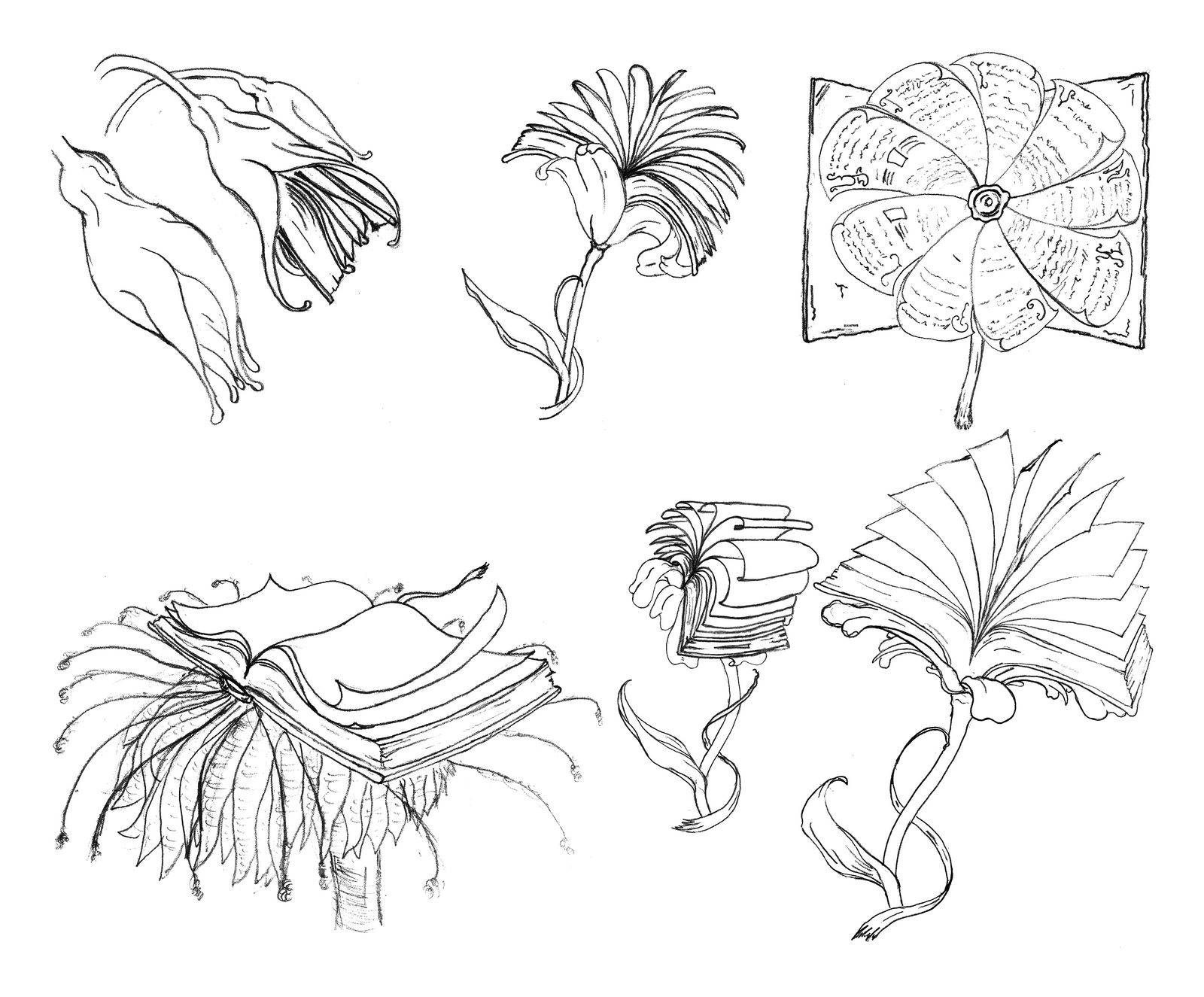 I'm in the process of vectorising this. Except for the one on the bottom left, I'll just retrace the book, not the plant.
This is a commission, kind of... people tend to give me chocolate. Despite the usual Creative Commons license, these are all of the finished sketches for a logo of a blog about environmental libraries. As you can see, there
was
a favourite design and the one on the bottom right is the one they're going with.
And if there's one thing I like to get paid for, it's drawing books.
More books:
Animation:
Rotating Book
|
Halfway animation
|
3D WIP
Adventures of a Red Book - First Flight
|
Teaser
Adventures of a Red Book - Title
|
HD version
|
Still image
A Book in the Wind animation study
A Book in the Wind (APNG+source files)
Mysteries Opening (small gif animation)
Book sleighing wheeeee GIF animation
[English] Bookfriends
[German] Buchfreunde
[D110] The Book of Pages
Daily54 - Rotating Book WIP 1
Daily55 - Rotating Book WIP 2
The "bookified" series:
Bookified Monsters
Bookified Dogs sketchdump
Bookified Cafe
Free font: Samys Bookified Tuffy
Bookeo and Juliet
Zorro the fox masked book aka Don Booko de la Vega
Al Bookone, Chicago Gangster Boss
Drawings and designs:
Meet The Artist
Of Mice and Books
JKL Ghastly Alphabet
Book Logo aufgeblaettert final
[D44] Books
Reading People 10
Reading people 9
Reading People 8
Reading People 7
Reading People 6
Reading People 5
Reading People 4
Reading People 3
Reading People 2
Reading People 1
Other:
Der Krimi-Krimi
- a German thriller poem written with books
Older works
Bookmarks 1
Bookmarks 2
Book tree
Fun Book
Diverse Books
Hiding in Books
---
Free artwork! You may:

Share

Remix
and use this work (even commercially),
under the following conditions:

Attribution (credit me)

This is awesome! I swear you're getting better and better at drawing, so good on ya.

So ... this is a commission paid in chocolate?
Reply

Thanks. The process was different, because I had feedback after each one, so there was more concept and structure behind these.

I mean, it's for a friend. It's the sort of agreement you reach without really defining methods of payment. And I've gotten chocolate. Not necessarily as a payment. Who knows, maybe I'll get more?
Reply