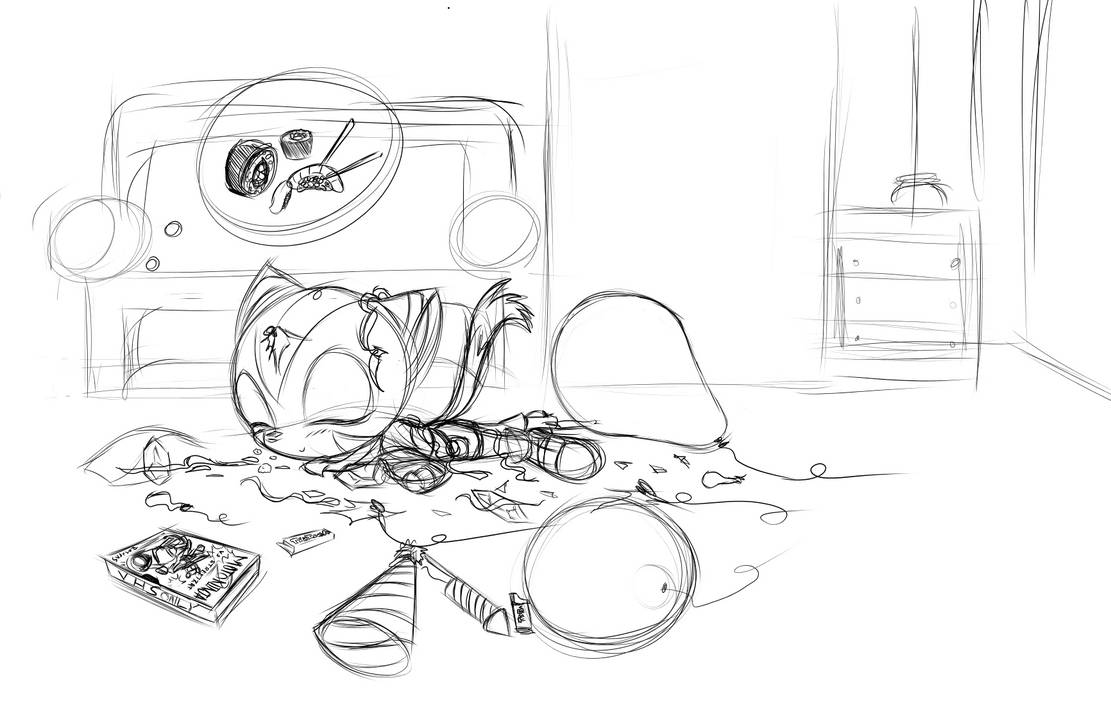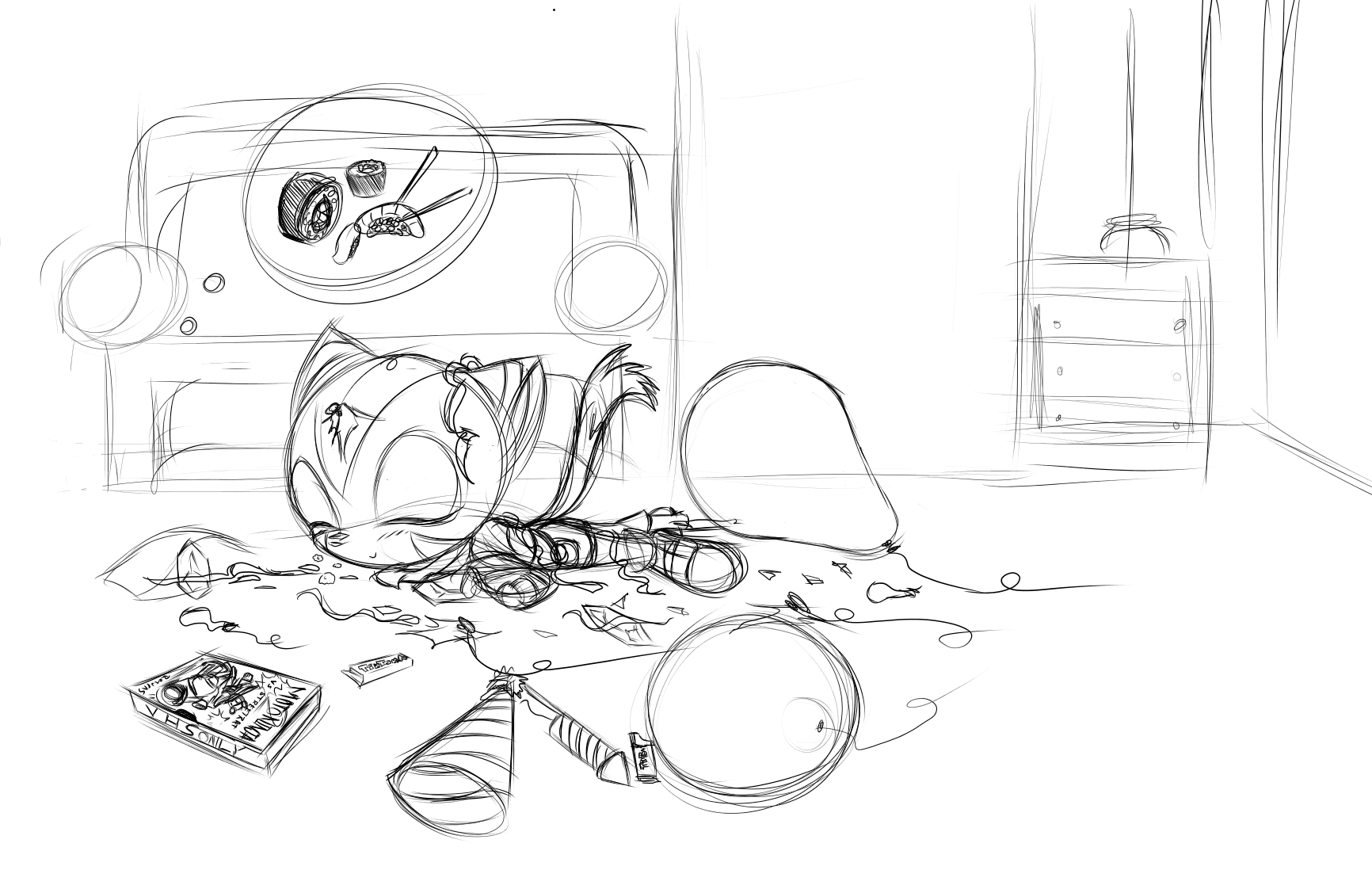 Watch
Carol Tea from the videogame
Freedom Planet
.
Whatever happened that night must have been a good time, though it seems like Lilac made it to the bedroom... or at least the hallway. Carol's getting her powersleep in the front room as the sun rises. Probably won't be up until noon.
I have no idea if VHS cassettes still exist on the planet of Avalice but movies probably come in some package or another. Probably.
I had been
willing to pay for someone to draw a picture much like this
. And truth be told, I'd probably still be willing. Depends on price though, and I'd probably like a different viewing angle than what I've drawn. Maybe something a bit higher up I guess? And I'm not nearly so picky about the arrangement of the clutter items, but I want them there.
If that sounds like something you're up for working on, either a note here or an email would be appreciated so I can hear your price estimate/quote and your gallery.

I really like your balloon drawings :3
Reply

Your style is soo cute and... Inspiring! GREAT JOB
Reply

Reply

I think it's the round head and the smooth edges and the small ears that make her in your art sooooooo cute
Reply

Who knows if they exist but if they do, she'll be spending days watching them.
Reply

Yepyep. Carol would probably have lots of action movies and Lilac would probably have all kinds of movies from bad to good and anything inbetween.
Reply