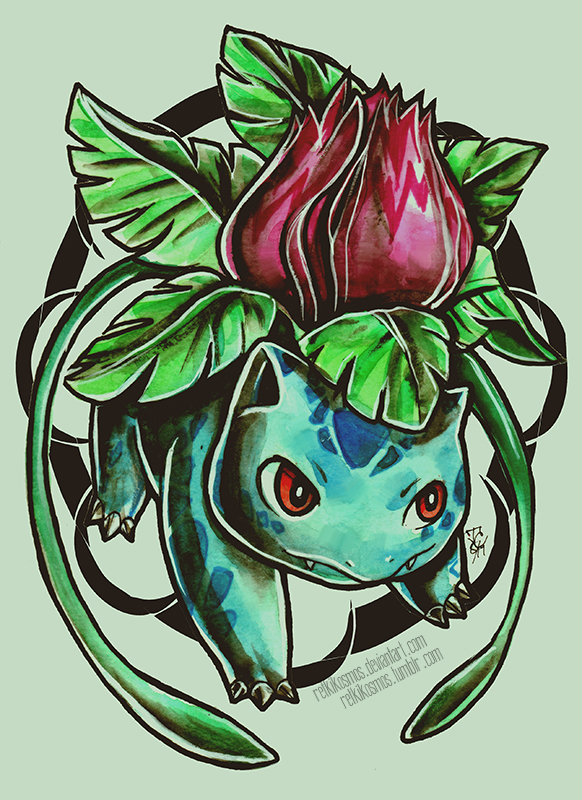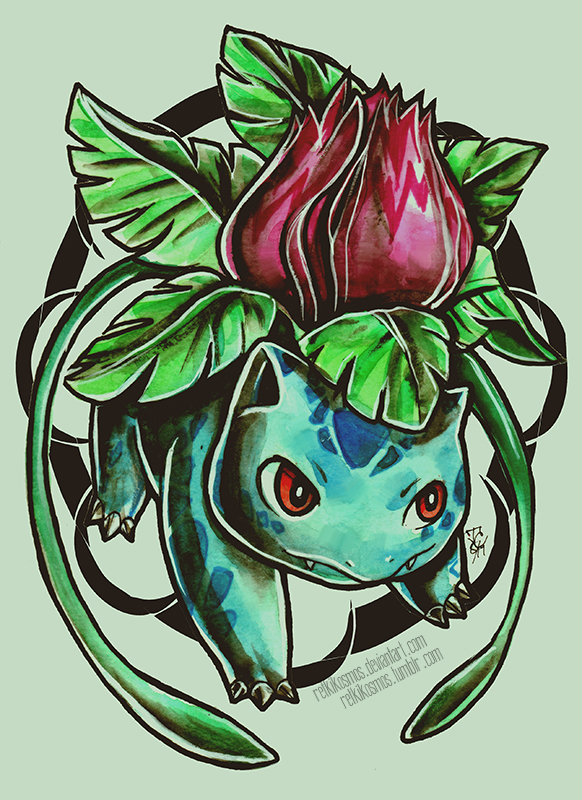 ---
drawn with:
Watercolors, colored pencils, Photoshop
ask me about Pokemon tattoo design commissions!


STORE | YOUTUBE | TUMBLR |INSTAGRAM


Your work is amazing! I'm getting a Pokemon tattoo at the end of next month and have yet to decide on the perfect design! Are all your Pokemon pieces here commissioned or available for use? I love Bulbasaur and Venusaur, have you done either of them?
Reply

thank you so much!

only the ones where it's watermarked and mentioned in the description are commissions
I've done a Bulbasaur- but it was a commission, and I've done a Vesusaur but I haven't uploaded it yet
Reply

Any chance for a venasaur or nidoking? I really like your drawings
Reply

thanks!
I've done Venasaur but I haven't posted it yet
I haven't done Nidoking yet
Reply

Reply

This is amazing !
Would be great for a tattoo OwO
Reply

Why I'm inquiring about a venasaur or nidoking. I'm really interested in using your drawings as a tattoo design
Reply

Reply

this looks awesome! ivysaur is one of my faves

Reply