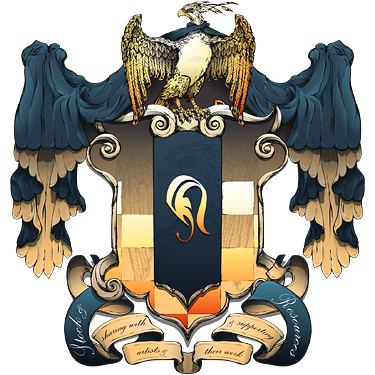 Another quick situation report 'for your information' for any members who are interested on how things are moving at the group lately and how alpha testing is going.
Blogs to go, Bulletins to take their place
</b>
For some reason that they have not explained yet, they are going to trash the back-room blog and replace it with a Bulletin board of some kind to replace the blog. Still don't have much info on this, but I mention it because this change happens you will get Bulletins in the group section of your message center, not the main part of your center. So keep an eye open there.
I've been making yet more fuss over how you all should have the option to disable what messages you see coming into your message centers and still no word on when you will get those options.
Members page
</b>
None of you had anything to say what you think of the two layout options when I asked in my last blog? So I went with the option I like best, the simple page that fairly shows all members.
We have a sort of private forum
</b>
At
resurgere.deviantart.com/conve…
, though I don't see a lot of use for it

These blogs are fine. But, make use of it if you want
"Fav Stock Usage" Collection
</b>
When the group system has fully taken hold in our gallery here, _you_ should get comments on the stock packages you produced rather than the group getting the comments. Or perhaps we will get a copy of the comments. But in any-case you'll get to see all the links and stock usage people comment about.
Since you will be seeing the way people use your stock you might find shining examples of use you want to promote, so we set the stock usage collection to auto approve what you send as a fav. You should send something as a fav to this collection _only_ if it uses our stock. Obviously taste differs on what is and is not worth faving, so far we fav something like 1 out of 1000 usages we see, very few. We will see how auto approval goes and if there are issues we might make it so that three members need to agree something is good enough to fav.
If you need to be reminded how to submit a fav, have a look at
resurgere.deviantart.com/blog/…
. Also, as a member you will be able to drag and drop favs to your collection bar [once they fix the bugs]. And do you see your icon and name in the top right of this page under the group's icon? If you click that you get a set of options and can send favs from there as well.
"Our Members' Art" Collection
</b>
We set up a collection to fav art from our members galleries, for a little extra promotion etc. You can send work from your gallery or another member's gallery.
Right now the settings are set so when you send art; it needs three 'yes' votes to be approved, if it does not get that in two week or if it gets three 'no' votes it will be rejected. All members can vote, you will be receiving items to vote on in your message center...
We can set this to auto-approval or set it so that only curators can vote if you want? What do you think is best, give us your feedback. We'll see how peer voting goes for now.
Any thoughts you want to share on the whole group thing so far? We should have a package coming soon to prototype the new submission design for group dev pages, Snow Pkg 3, check out the page design and give me your feedback once you see it.
-
wroth
journal css
The base code for this journal was written by nichtgraveyet and can be found here - it's part of his Creative Journal CSS tutorial, and is free for anyone to use and modify.