Over the years Resurgere has worked as a Team and built a strong brand and a wide fan base, becoming one of the major resource supplying accounts on D.A.. Topping two million profile views, many million gallery views, well over twenty thousand watchers, a few thousand images in our packages and many thousand uses of our stock in art of all kinds. As a charity project the team has a responsibility to leverage our reputation and audience in the best interests of all the artists at D.A., both resource consumers and resource producers. We have decided the way to meet the obligation to our community here was to change our membership policies and launch the Legion project, making Resurgere more active and more diverse, offering the chance of participation to more people.


Before this project Resurgere looked mainly at the very long term contributions a perspective member could make, which made approval very difficult, so as a group we only had a handful of members. With the Legion we look at one package at a time when approving someone, greatly improving anyone's chance of approval. If you have stock that can meet the standards and is a good fit for our gallery then you are welcome to contribute at lest a package, and hopefully more down the road. Keep in mind this standard is still high, we want to distribute your best and D.A.'s best, offers of contribution will be declined. So far we have approved only a small minority of offers, sadly the rest we have had to pass up as we try to curate a cohesive gallery. Nonetheless this new policy will give far more people the opportunity to be a part of Resurgere, which will be good for them, and our fans, and our group.


The benefits of this new policy for all the fans are obvious—more packages from Resurgere with even wider range of subjects from more diverse producers and the same high quality as always. Already the Legion has produce fine packages like these,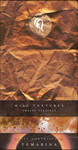 &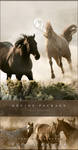 &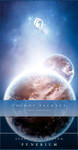 &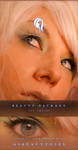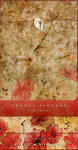 &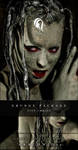 &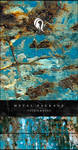 &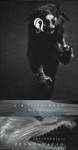 The benefits for joining should be clear also, but to list some,



* If you don't have a stock account, you can distribute your resources through Resurgere to a huge audience, and avoid having to deal with the hassle of running your own stock account and building your own fan base. Help support your fellow artists get closer to fulfilling their creative vision by sharing your unique resources with them. Donating your time and stock to needy strangers is charity; the biggest benefit of participating in the Resource section is the satisfaction from giving back to your community.





* If you already have a stock account, we would still like to help you reach a wider audience. Promote your own stock account by submitting a package of your best work to Resurgere, so all of our devwatchers become aware of all that you have to offer.





* Submit work to the Resurgere through the D.A. Group system's Exclusive Submission option, all the favs and comments on the stock come directly to you, not to us. The look of the deviation explicitly features you as the source of the resource, ie 20after4.deviantart.com/art/Te…





* All the packaging and image processing and uploading and grunt work is done by Resurgere Curators, send in your resources and description and we can handle all the work from there.





* Opportunity to use the "Related Prints" field in your package description to promote a few of your prints, as long as they are related to the stock in that package of course.





* Full credit to you as the producer on the package and each image, links back to your D.A. account, copyright of the resources stays in your hands completely.





* All the stock we submit to D.A. is restricted, licensed under Resurgere's Terms of Use, which prohibits any user putting your stock to commercial purposes without your written permission, but allows users to put the stock to noncommercial purposes under set conditions.





* Opt out anytime, if you decide for any reason you don't want to participate any longer all the stock you submitted will be taken offline out of our gallery, no hard feelings.



</blockquote>
Initially everyone that joined the Legion was a 'guest', now with the changes to the Group system at D.A. all Legion members are full members not guests. You can find them listed on our Members page, go bask in their awesomeness.


If you would like to join, first send wroth a note expressing your offer, he is the curator in charge of approving new members and will directly deal with your case. Tell him what you want to contribute and if possible provide samples. Samples, not full sized resources, to save on download time etc. You'll have a discussion with him about your work and based on the samples your offer will be approved or not. If approved, we will explain the requirements for contribution [such as legal matters] and explain the full procedure [such as how the resources will be branded], if that is all acceptable to you, we will send you an Invitation which you will find in your message center. Once accepted you will have full access to the members only section of the the group