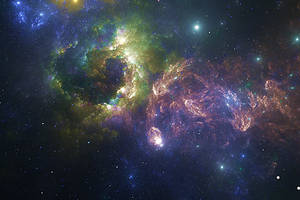 8K Wallpapers 7680 x 4320 dpi
8K Single Screen wallpapers of all styles I make that come on a weekly basis.
---
Description
— About This Package;
"Seeing how the first two packs seemed to prove useful for you guys, here´s a third, my christmas present of sorts to this strange & wonderful place called DA. Hopefully these will help out when you´re in need of some spacestock. More will come eventually since `
wroth
broke into my place and tattooed the resurgere logo & the text centurio on my neck at gunpoint, so I guess I´m in this for life now.

And also, I feel like I have to stress this out since I had to go to the admins quite a number of times after the release of cosmos I & II:
Commercial use (DA-prints aswell) with my written permission only.
If I see any artworks using the cosmospacks offered as prints without asking me first, those will be immediately reported & the print will be disabled. So once you´re uploading the work, drop a note my way asking for the permission with a link to the piece, and I´ll get back to you as soon as possible.
The level of skill used in the artwork seeking a print-permission varies, the most important thing in it is that it should look like that decent amount of time & effort has been given to it. Space-stock takes time to do, so I´m expecting the same sacrifice from anyone who wishes to use what I provide commercially. I hope you understand.
Enjoy, and happy holidays.

"
- *Funerium
"A third entry in massively popular cosmos series?

Hell yes! Hold out your stockings kiddies
As Funerium points you do need the permission from the guest/member that made the stock you want to use commercially, prior to use. Sadly violations of this rule are too common. Normally violations are due to a misunderstanding of our rules, so I'll remind everyone to read the terms of use and faq carefully before they use the stock. Ignorance is not really an excuse since fine print is posted with every package. The contributed images belong to the producer, and it's up to him/her to decide what usage outside our terms is permitted and for what reasons; if you want to see continued contributions I hope you all carefully respect our producers rights and images, the same as you would like your own to be respected

On a merrier note, Resurgere's best wishes go out to you and yours this holiday season! Have a happy one people"
- `wroth co-curator
— Related Art;
Moment in space LIX, A cosmic visitation, Cosmos 3 Teaser
— Related Stock;
[click the series name for the most uptodate list]
Cosmos;
Cosmos Pkg 2
,
Cosmos Pkg 1
— Terms of Use!;
This stock is distributed under the Resurgere Stock License. As such, commercial use of this stock item is strictly forbidden, unless you have prior permission from the Resurgere Producer of the stock item. However, you are allowed to use Resurgere stock in your noncommercial projects.

Before using Resurgere stock you should be sure to read the the Resurgere Stock License until you fully understand it, this outlines all the terms of use for this stock. By downloading, storing, or using any stock or resources from Resurgere, you are accepting to be bound by the Resurgere Stock License.

If you have any questions, please look first to the Resurgere F.A.Q.. If you do not find answers there, then post your question on that page.
— Produced by;