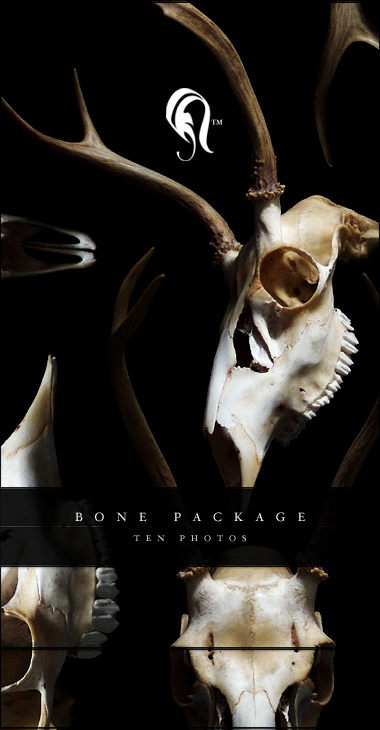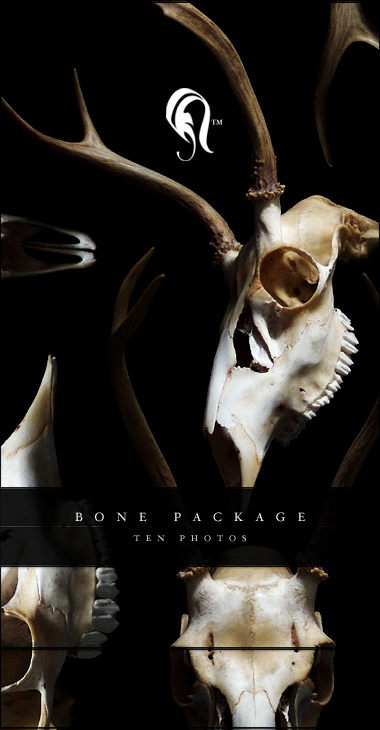 *Package restored 1.10.07. The stock images themselves have not changed so if you already have this package you do not need to download it again.*
All the older bone photos I have laying around the gallery, put into one place, so I can clean things up. A half pack, so ten photos.
Package updated on Nov. 28, 2004: Cover Updated, Terms of Use updated... The .zip archive was not altered, for details read this post.
-- Related stock;
Bone Pkg 4, Bone Pkg 3, Bone Pkg 2, Bone Pkg 1.5, Bone Pkg 1
-- Terms of use;
This stock is distributed under
the Resurgere Stock License
. As such, commercial use of this stock item is strictly forbidden, unless you have prior permission from the Resurgere Producer of the stock item. However, you are allowed to use Resurgere stock in your noncommercial projects.
Before using Resurgere stock you should be sure to read and fully understand the
the Resurgere Stock License
, this outlines all the terms of use for this stock. By downloading, storing, or using any stock or resources from Resurgere, you are accepting to be bound by the Resurgere Stock License.
If you have any questions, please look first to
the Resurgere F.A.Q.
. If you do not find answers there, then post your question in
Resurgere's forum
, or
note this account
.
-- Produced by;
[ aka
]