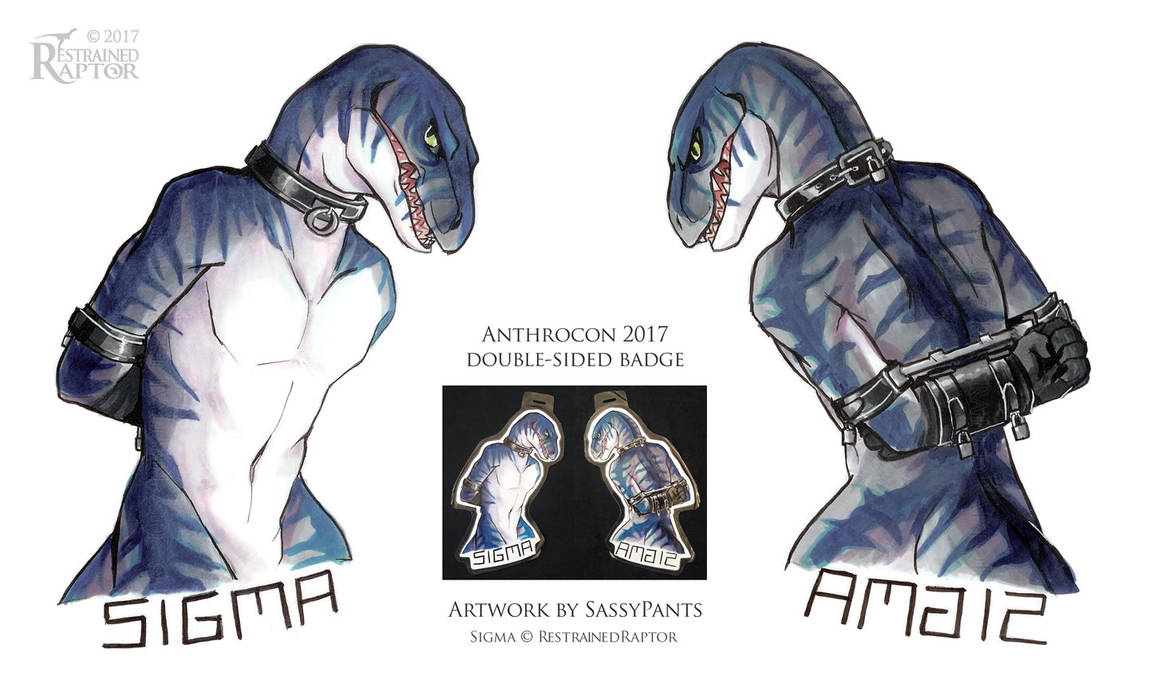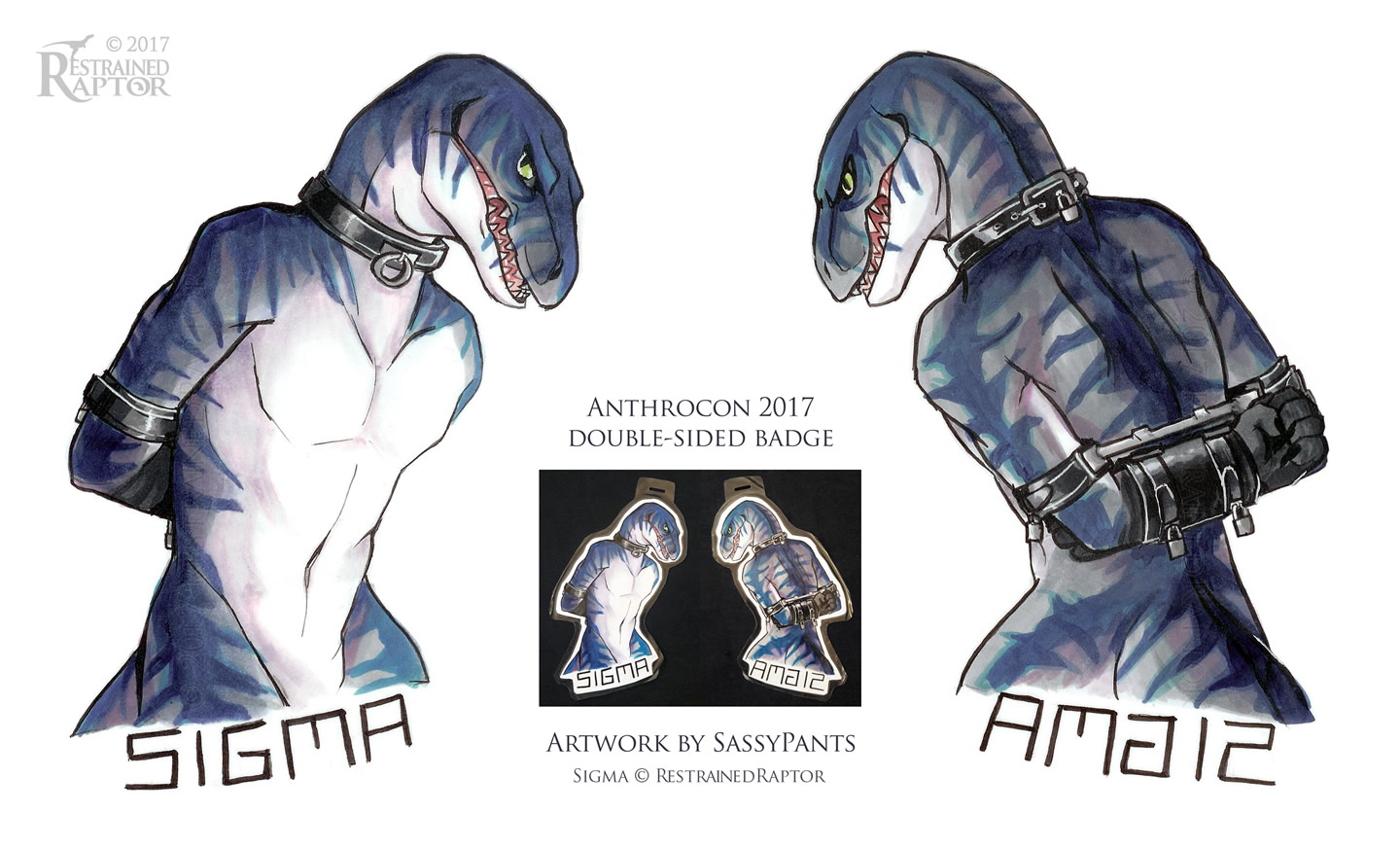 See the original post on Twitter
This is my new con badge by the talented
SassyPants on FA
!
I left my con-badges at home this year, and I haven't gotten a new one since back in 2010. I saw SassyPants' work in the dealers' room and saw some nice examples of scalie anatomy. I commissioned this on the Friday, and she had it done by Sunday morning. A+ for speed and professionalism. I absolutely love it.
As you can see, it's double-sided, so after catching a glimpse of Sigma from the front, you can walk around and take a closer look at the gear he's wearing. As well as the tough leather collar, his arms are locked in a custom U-binder with leather sleeve over his forearms and a cross-bar to stop him from pulling his arms apart. If you've seen
Slave Alessio's profile
, you'll recognize the restraints. I wanted Sigma bent over a little, as if he's defeated but still squirming in his bindings. He has no muzzle this time because I wanted people to be able to see his whole face, as well as his grumpy expression.
No raptors were harmed in the making of this badge... Only a little hurt pride while posing for it. ^..^